Shah Rukh Khan again detained by US immigrants at Los Angeles airport
Is detaining a correct solution by US security to prevent terrorism? Should some relaxation be given for well known celebrities like Shah Rukh Khan? Discuss about US Security measures on Indian celebrities over here.
Shah Rukh Khan twitted about his detain situation at Los Angeles airport today. The Bollywood actor says on Twitter as he respect the US security but expressed his frustration of being held by immigration authorities frequently.

Shah Rukh Khan was held twice earlier by the American airports authority in 2009 & 2012 in New York. His expression on Twitter indicates the deadly frustration by US immigrants at Los Angeles.

What's your comments on this deadliest occurrence of a Bollywood star actor in US? Please comment.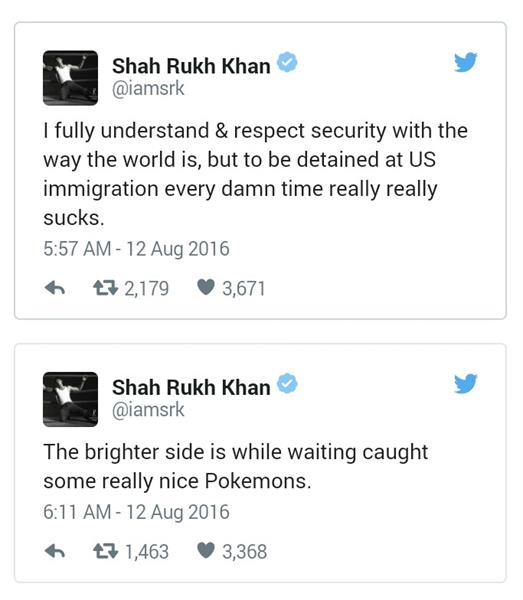 There have been many situations where US Security has been strict necessarily and sometimes unnecessarily on Indian actions and well known personalities, especially if they have the Khan attribute. Is this necessary? Is it a fallacy in the Security measures in deciding who should be detained and who should be allowed?