Indian Sports Minister Vijay Goel don't know our Olympian Athletes
Indian Sports Minister Vijay Goel, who's at Rio since one week before the game begins doesn't know our athletes and their names. It is really a matter of shameful for us. We all Indians are praying for our Olympians to bring a single medal, but our minister is wandering in Rio and doesn't know our athletes. He caught twice through his Twitter act in these days. Earlier he wished Srabani Nanda Odia Sprinter even after her loss. Second time he again wished with a wrong photo (of Dutee Chand) instead of Srabani Nanda. It became a issue in social media and he realised and changed the photo form his twit at evening; however at that time Srabani's race already finished and loss with 6th position.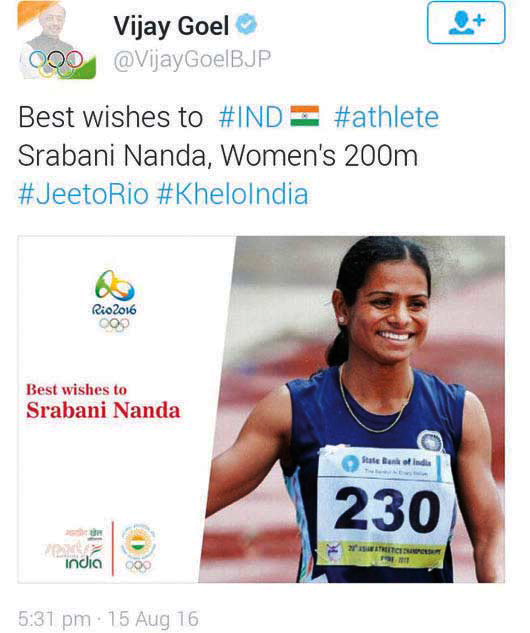 Two days back he twitted Deepa Karmakar as Deepa Karmanakar. What you think the ministers really need to show their interest on sports by putting such kind of wrong posts on media?