Absurd Odisha MLA Jogendra Behera, orders PSO to strap sandal during flag hoisting
While stepping on the podium, the MLA and cabinet minister Jogendra asked his Personal Security Officer to remove his sandal belts and after flag hoisting to tie again the straps. When media asked about the scene, the minister gave a wonderful reply as, 'I'm a VIP, did flag hoisting; did he?' It gave an intense shock to the public and other administrative officers there.

Later when he got know about his mischief, he uttered to media as his left leg is in lot of pain, due to which he asked the officer to do so.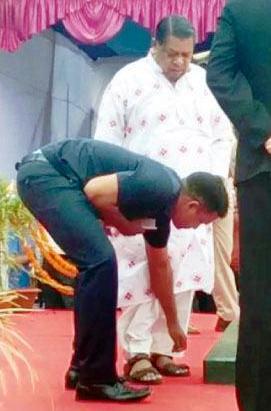 You can see the dress code of that minister with while pyjama and kurta, but behaving as a British officer to an Indian. What's your reaction on his act?