Apply online for passport and how to apply for passport in India 2011

Do you have to travel aboard? Then you must need a passport for this purpose. In this article, you will get complete information of how to apply online for passport in India, where to apply for online passport, necessary tips regarding passport application India.


Consular Passport and Visa (CPV) division of Ministry of Foreign Affairs is responsible to issue Indian passport to Indian citizens. Passport is issued to Indian citizens at 30 places and 163 Indian missions across the country. If you don't prefer to stand and wait in long queues for your turn, then now you can even apply passport online.


How to apply for passport in India

Following are the steps for online application of passport in India: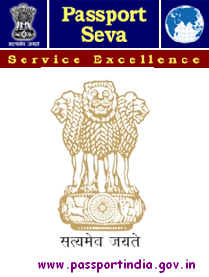 Go to www.passportindia.gov.in


Create your User ID and set a password.


Fill up online application form for passport in India and submit it. You can also scan and upload required documents. Alternatively, you can download e-form for passport in India and fill it properly. Then upload it on www.passportindia.gov.in


Note down the Application Reference Number (A.R.N.), determine an appointment and take a print out appointment slip.


Visit the determined Passport Sewa Kendra (P.D.K.)


Presence of applicant is also compulsory along with all basic documents and necessary copies. Your photographs will be shot at Passport Sewa Kendra (P.D.K.)


You can also confirm the status of your application by calling at 1800-258-1800 or log in to www.passportindia.gov.in




Important information for online passport application




Application with prior application will only be considered in P.S.K. Applicants without any prior application will be considered only in case of emergency.


The citizens who have already applied for passport under older system, have to visit the older system only to know their application status i.e. at www.passport.gov.in Call centers will provide no information for under older system.


There is no change in charges for passport related services.


District Passport Cells (D.P.C.) will continue to accept applications for passport services. According to present process, D.P.C. will accept applications for renewal of passports after their expiry of validity.



For more details, please visit the following website: