How To Open IRCTC Account To Buy And Book Train Tickets Online

Want to open IRCTC account and buy train e tickets through IRCTC? www.irctc.co.in is an official Indian Railway website which sells the train tickets online. If you are not aware of this facility and are being robbed by the ticketing agents, then go through this article and you will be ready to purchase your own train ticket without any difficulty. This article helps you open IRCTC account so that you can make advance train reservation bookings you will surely find this useful.


What is www.irctc.co.in

IRCTC stands for Indian Railway Catering and Touring Corporation Limited. IRCTC is an official Indian Railway website which sells the train tickets online. In order to buy train ticket online through IRCTC, you need to register on www.irctc.co.in website. Here are simple do it yourself steps which will help you in opening IRCTC account for yourself.






Step - I:Go to www.irctc.co.in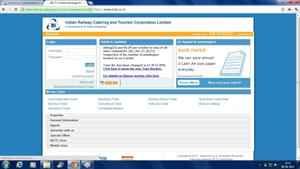 First and foremost thing you need to do is to go to www.irctc.co.in, official website of IRCTC Limited. Here you have to Sign Up yourself in order to purchase train tickets online.


Step - II: Click on Signup link

Second step after the IRCTC webpage is displayed is to click on the link "Signup". This link is for the first time users of IRCTC services. If you wish to open an IRCTC account, you must click on this link and have to register yourself here.


Step - III: Fill up basic details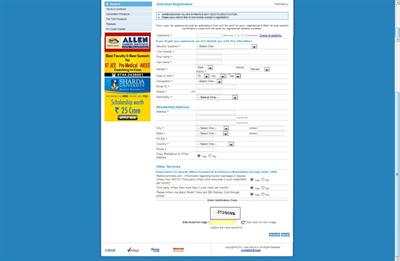 After clicking "Signup' link, you will be redirected to Individual Registration Form where you will be asked to fill up a registration form containing basic details such as name, address, date of birth, mobile number etc. Important thing in this form is your user name. This user name will be used in future for all transactions through IRCTC. After filling up all details, click on "Submit" button available at the end of the form.


Step - IV : Just a click away from your account opening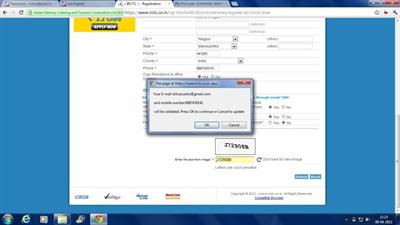 After successful submission of your form, you will be prompted with your email and mobile number. And it will ask whether you want to continue or cancel the form submission. Click on OK button to continue the registration.


Step - V : Validate your account

Final step is to validate the account. A confirmation message will be sent to your given email address with a link to activate. Click on this link and provide the secret number sent by IRCTC via SMS.
Bingo ! You have created IRCTC account.






Advantages of having IRCTC account

There are plenty of advantages of having an IRCTC account.
You can purchase train tickets online in India.

Need not to stand in never ending queues of Indian railways reservation counters.

No agent is required for Tatkal quota booking.

No need to go to railway station reservation counter to cancel the train tickets as the train tickets can be cancelled online through IRCTC account.

No need to carry physical ticket. When you book train tickets through IRCTC, you will get an SMS from IRCTC which is sufficient to travel in the train.