Women Empowerment: development in contemporary world

The empowerment is social, political process and its critical operating element is power. 70% of the women lives in acute poverty all over the world. So empowering women to raise their standard of living is responsibly of all government all over the world.In this article we would came to know what is women empowerment and various steps taken at international and national platform to empower women.


Empowerment literally means to 'enable'. The empowerment is social, political process and its critical operating element is power. It has potential to closely engage and confront the prevailing socio cultural context as it entails shift in political, social and economic power between and across both individuals and groups. The notion of empowerment involves social transformation and economic development. The women empowerment involves in it skill formation so as to enhance social and economic capacity within women. whenever discussion on women empowerment arises it always pays attention on women's role as a decision maker, they being economically self-reliance and having protection against all discrimination. The idea of women Empowerment has become a indispensable regarding contemporary development and hence being part of both national and international level. During 1990's women empowerment emerged both as strategy as well as goal of development in the context of globalization all over the world. Women empowerment emerged as an effective solution to all exploitation, injustice and oppression that happens against women in any society. The process of empowerment may be understood with the help of Women Empowerment framework which was propounded by Sara Launge (1995). This framework involves four levels of women empowerment-
Welfare Measures
Access to resource
Mobilization and Control.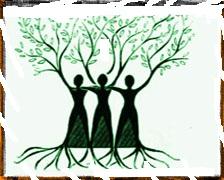 UNO Initiatives for Empowerment of Women

The Commission on the Status of Women (CSW or UNCSW) constitutes functional commission of the United Nations Economic and Social Council (ECOSOC), one of the major UN organs within the Nations. Every year, at United Nations Headquarters in New York representatives of Member States gather to evaluate progress regarding gender equality, identify challenges, set global standards and formulate concrete policies to enhance gender equality and advancement of women worldwide. It was established in 1946 as a mechanism to promote, report and monitor issues relating to the political, economic, civil, social and educational rights of women. It was a unique official structure which draw attention to women's concerns and leadership within the UN. UNO exhibited serious concern on the issue of women empowerment, report entitled 'Toward Equality 'submitted in 1975 which was declared as International Year for Women. Strategies for women World Congress in Nairobi (Kenya) in 1985, the fourth world conference on women Beijing (China) in 1995 and special session of United Nations General Assembly in 2000 New York are some of UN initiatives for women empowerment.


Constitutional Provision of Women's Empowerment

The Constitution of India guarantees equal political rights including the right to vote to women. Also, almost all the provisions contained in the UN Convention on the Elimination of All Forms of Discrimination against women are there in the Indian Constitution. Not only does the Constitution guarantees equal political status to women there is even scope for positive discrimination in their favour as is evident in Article 15(3) of the Constitution. There are many other provision in the Constitution which lay stress on equality between men and women. Article 14 provides for equality before law. Article 39(a), states for that the state shall direct its policy towards securing equally to men and women the right to an adequate means of livelihood, and 39(d) enjoins the state to direct its policy towards securing equal pay for equal work for both men and women. Article 42 provides for securing just and human conditions of work and for maternity relief and Article51(A)(e)refers to renounce practices derogatory to the dignity of women.


Legislative Enactment for Women's Empowerment and Protection

Legislative enactment contributes being one of the major sources for women empowerment. The Supreme Court has continuously promoted the protective laws in favor of women by interpreting of the Constitution and various enactments.
Parliament by passing the Dowry Prohibition, 1961 constitutes a fair share of protective legislation. By this law many women have been protected and have better social status. This legislation has dealt very well with the problem of dowry-death, ill-treatment with women on account of dowry. This act made more powerful tool for women protection by amending the Indian Penal Code(Section 498-A ) Criminal Procedure Code, Section 304-B and the Indian Evidence Act (Section 113-B ).
The Parliament passed the Commission of Sati (Prevention) Act, 1987. This enactment passed to prevent the problem of Sati after the Roop Kanwar case happened in Rajasthan, when a young widow was put on fire alive as a Sati.
In South Indian States the Devadasi System(Prohibition and Dedication) Act have been passed to handle with the ancient problem of prostitution.
The Immoral Traffic (Prevention) Act of 1956 which further amended in 1986 made sexual exploitation against male or female, a serious offence.
To raises the age for marriage of a girl from 15 years to 18 years and that of boy to 21 years, the Child Marriage Restraint Act, 1976 was passed.
The Factories Act of 1948(amended again in 1976) provides for provision of a crèches where women work, the Act further mentions that women will not hold on to work beyond 9 hours between 6 AM and 7 PM.
With the
Medical Termination of Pregnancy Act of 1971 abortion was made legalizes on medical grounds.
Another important enactment is the application of Pre-natal Diagnostic (Prevention) Act, 1994 which prevents the use of pre-natal techniques for the purposes of sex determination.
The Maternity Benefit Act, 1961 includes payment of maternity benefits and even restricts employment of women in any office or firm ranging from period before and after child birth.
The Equal Remuneration Act, 1976 further amended in 1987 introduced, which provides for equal payment of wages to both men and women employees for the same work, or work of similar nature. It restricts all kind of discrimination regarding in matter of promotion, training, transfer etc.
With the passing of The Hindu Succession Act, 1956(amended in 2005) include equal right to property for daughters as son of any family have in the father's self acquired property as well as co partner's property.
The Hindu Adoption and Maintenance Act, 1956 has brought major changes to elevate the status of women. The original law provided father the unquestionable authority to adopt against the wishes of the wife. But the Act at present time makes the consent of wife very essential. Now a daughter can be adopted which was previously not mentioned. This Act also provides that a wife can claim maintenance while live separately from her husband on the ground the husband is guilty of cruelty, bigamy, desertion etc.
Under the Hindu Minority and Guardianship Act, 1956 mother is said to be the natural guardian of her illegitimate children and she can appoint a guardian at her own will.
Women have right to claim for maintenance under the Hindu Marriage Act, 1955. Under section 24, a spouse is responsible for maintaining while case pendency of the proceedings before the court if he/she does not avail to sufficient financial independence.
There is provision for maintenance of neglected wives, discarded divorced wives, abandoned children belonging to any religion, community or nationality under Section 125 of the Criminal Procedure Code, 1973.
Major tax reformation have been introduced in favour of women. At present the taxable slab for women is Rs. 1, 35,000, while the general taxable slab is Rs. 1, 00,000. Even there is introduction of 2% of rebate on stamp duty and property tax.
Other provisions have been introduced in statues to promote, protect and safeguard the interest of women in various fields so as to guarantee them complete economic independence and equality in various spheres of life. The major provision are-The Employees State Insurance Act 1948; The Plantation Labour Act 1951; The Family Courts Act 1984; The Special Marriage Act 1954; The Contract Labour (Regulation and Abolition) Act 1970.
The Domestic Violence Act, 2005 is the landmark in the field enactment regarding women protection, it seeks to protect of women from all kind of domestic violence occurring within families. The most various features of this act are as follows-

Identifying the fact that men and women relationships might not always be legal while living together.
Providing the right to women to live in their marital homes without any objection
Guarantee basic entitlements such as maintenance, protection from any violence, the custody over her children without being opposed and to penalization of the husband for overruling these laws.
National policy for Women's Empowerment

The various national policy for women empowerment are as follows-
The Constitution not only grants equality to women but also empowers the state to adopt measures of positive discrimination in favour of women.
From the fifth five year plan (1974-78) onward, there has been a marked shift in the approach to women's issues from welfare to development.
The empowerment of women has been recognized as the central issue in determining the status of women.
The access of women, particularly those belonging to the weaker section, including scheduled tribes, majority of whom are in the rural areas and in the information organize sector to education health and productive resources among others are inadequate. There for they remain largely marginalized, poor and socially excluded.
Women's equality (in general all women) in power sharing and active participation in decision making, including in political processes, at all levels will be ensured for the achievement of the goals of empowerment.
Women friendly personal policies will be draw up to encourage women to participate effectively in the development process. Since women to compromise the majority of the population below the poverty line and are very often in situation of extreme poverty,poverty eradication will address the need of such women.
Strategies will be designed to enhance the capacity of women and empower them to meet the negative social and economic impacts which may flow from the process of globalization.
Women's tradition knowledge about health care and nutrition will be recognize through proper documentation and its use will be encouraged. Women will be involved and their perspectives be reflected, in policies and programme for environment, conservation and restoration.
states policy for women empowerment

Various Project run by Bihar Government for women empowerment are as follows:-

Swashakti Project:-This Project has profound importance regarding women empowerment. By this project functional literacy increased from 11 per cent to 64 per cent. Participation in Gram Sabha meeting 2 per cent to 62 per cent and women's participation in household decision making increased from 40 per cent to 85 per cent.
Swayamsiddha Project-Under this project 85821 number of women members organized into 6340 number of SHG's in 2088 villages in 19 districts for mutual support. Inncrease self reliance and confidence owing to training provided to all groups.
Swawalamban Phase-1-This project is working in10 districts constituting of about 13865 members out of 816 groups are involved in income generating activities.
Swawalamban Phase-2-In this project total 1000 SHG's have been setup in 20 blocks of 10 districts and 1011 groups have been constituted which have 13143 members. Under this 893 bank accounts have been opened.
Deep-Under this project total 1950 women self help groups formed with sum of 25212 members of SC community. A sum of total Rs 158,94,166.00 has been the saving of groups. 8874 SHG's have acquired functional literacy. 252 SHG's members elected as a PRI's members. 202 SHG's engaged in group enterprises.
Beside these many other project are running like Nari shakti Utsav, Sah Mela, Mahila Vidhyalay, Chief Minister's, Kanya Vivah Yojana, Nari Shakti Yojana, kanya Suraksha Yojana and Indira Awas Yojana.
Panchayati Raj Institution and Women's Empowerment

Panchayati Raj Institution provides closest democratic experience to people in rural areas. So, it cannot achieve their goal without meaningful participation of women in functioning of these institution. Women Participation in various aspects of life including politics both as a citizen as well as decision makers is very low. So seeking political post at gross root level was therefore considered as a first steps towards women empowerment. Our experiment of women empowerment in the last 20 years in the rural areas displays diverse patterns across different states of the country within the same constitutional framework. The two core components of the empowerment capacity building and control have the potential to transform women from the 'object of development' to the decision agent of government. As per provisions contained in article 243 of the Constitution. One-third of the seats of Panchayati Raj Institutions and one-third offices of the Chairperson at all level of Panchayati Raj Institutions covered by part ixth of the Constitution are reserved for women among members and Sarpanches: Andhra Pradesh, Bihar, Chhatisgarh, Jharkhand, Kerala, Maharashtra, Orissa, Rajasthan, Tripura and Uttrakhand. Bihar is the first state to implement 50per cent reservation in Panchayati Raj Institution. As per the Act of 2006 women came to the Mukhiya level at 44.7percent to the highest 48.8per cent for Zila Parishad member. The average percentage of elected women representatives came up to 47per cent. Reservation is related at the time of Panchayat election that is every five years.

Hence these were the various major steps taken at International, National, State and Panchayati level to enhance women empowerment process. with the effort of all these steps and policies there is overall development in women's empowerment all over the world creating a new phase of power sharing a both by men and women at different posts and firms.