Medicinal values of various flowers

Flowers are the gift of nature. They spread fragrance all around along with wind. We all love to see flowers and they keep us happy and relaxed too. But how many of us actually know the medicinal values of these flowers. Hardly any of us are aware of it. Mostly foreigners will get to know about these medicinal values and they will take the copyright of it. That is what had happened in the past. Here in this article I have mentioned about the medicinal values of some flowers and their plants.


The flowers we see around us are not just flowers, they have medicinal values too. In today's world we are coming across new diseases every other day. Not for all the diseases have the scientists found medicines. Also these days most of the people are coming back to Ayurvedic treatment as it has less side effects. Ayurveda uses the plants and shrubs in our locality to cure various diseases. Some of these can be used by ourselves to cure simple diseases like fever, cold, cough and so on. Read the below article to know about the medicinal values of some flowers around us.


Lotus Flower :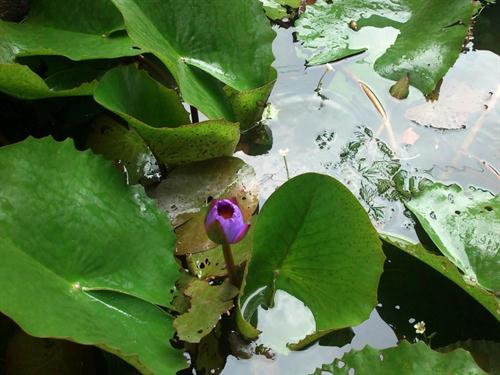 Lotus, the national flower of India has a sweet fragrance and is a very beautiful flower even though it has its roots in the mud. There are different varieties of lotus and they come in different colors too. Most of the parts of a lotus - seeds, leaves, roots and flowers has medicinal values and can be used for the betterment of mankind. Lotus flower can be used to decorate our living rooms, it produces a seed which can eaten raw or cooked. The seed helps in speeding up our digestion process. Lotus seeds and roots are used as an ingredient in Japanese and Chinese cuisine. Their roots are used in medicines to cure respiratory problems and it is an excellent sources of vitamin C. Lotus petals are used in temples for worshiping God and is given to the devotees by the priest as "prasad".


Hibiscus Flower :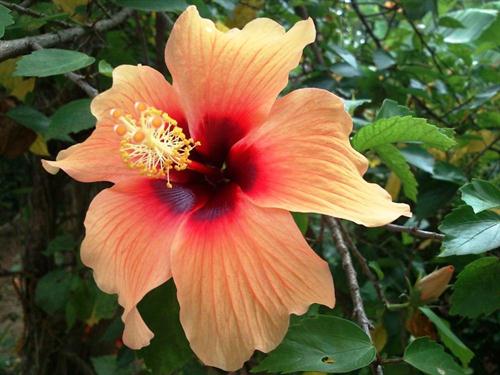 Hibiscus, also known as Shoe flower is an ornamental plant. Hibiscus syriacus is the national flower of South Korea, and Hibiscus rosa-sinensis is the national flower of Malaysia. Shoe flower is commonly seen almost everywhere in India. There are different kinds of hibiscus and are of different colors too. The most common one is the red shoe flower.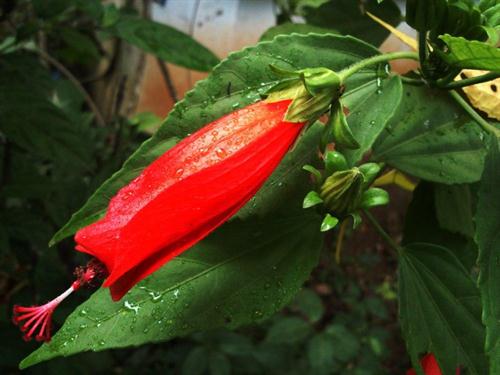 It has many medicinal values and is used in Ayurvedic medicines. The flowers can be eaten raw or cooked and also is used as a food dye in certain cases. The leaves of hibiscus is smashed to make a paste out of it, this paste is used to clean hair and is used instead of shampoo. Hibiscus flowers are also used in making chyavanaprasha. Hibiscus tea is good for people having heart diseases, constipation, cold and high blood pressure. The petals of hibiscus are also used in temples for worshiping and for doing poojas.


Thechi Flower :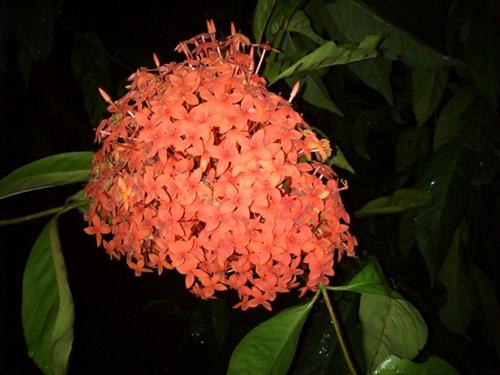 Thechi flower, known as flame of woods or jungle flame belongs to Rubiaceae family. It is also known as Thetti or Chethi. These flowers are available in orange, red, white, yellow colors. Thechi flowers are commonly used for Hindu worship. Garlands for God are made out of this flower. These flowers are commonly found in south India. The roots of this plant is used to prepare medicine for curing diarrhea and dysentery. Thechi flowers are boiled along with coconut oil to make a medicinal oil which helps in curing various skin diseases.

In short, the shrubs and plants seen widely in our country can be used to cure various diseases. We are ignorant and do not know about the actual value of these plants and flowers. It is high time that we know the creatures around us and its values.