Sea Cod Liver Oil : Health benefits and side-effects

Everyone of us wants to enhance our memory and cognitive powers to be successful in this competitive world. But are these 'Memory Boosters' good for us or poses a big risk to our health in the long run? In this resource article, I am going to brief you all about advantages and disadvantages of Cod Liver Oil, a popular memory booster and immune system promoter. Go through this article to know all about it.


Introduction:

Cod liver oil is a nutritional supplement which is rich in omega-3 fatty acids, vitamin A, vitamin D, DHA and EPA. It is the oil extracted from the liver of the fatty fish, Cod and marketed in the capsule form to be used as a dietary supplement to boost up memory, make bones strong and to strengthen the immune system. 'Seven Seas' is one of the most famous brand for cod liver oil and a best supplement for school going kids.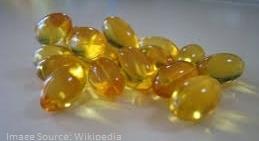 Main constituents in cod liver oil and their benefits on our health:


Vitamin A: Cod liver oil contains large doses of vitamin A in it. Vitamin A, also known as Retinol, is important to strengthen our brain cells, memory, eye sight and for healthy hairs. As a kid I used to consume cod liver oil for frequent headaches, under a physician prescription and was very much benefited by it.


Vitamin D: We all know that vitamin D is most important for strong bones and teeth. Vitamin D is present in cod liver oil and thus it is usually prescribed for kids showing signs of Rickets and in aged people to cure Osteomalacia. It is required for healthy skeletal system and for soft tissues in our body.


Omega 3 Fatty acid: Cod liver oil is a rich source of omega 3 fatty acid particularly EHA and DHA which are considered as the 'good fatty acids'. It is very beneficial for people suffering from cardiovascular diseases.


Other Nutrients present in Cod liver oil: Cod liver oil is believed to contain a number of other dietary nutrients such as biotin, vitamin B-complex, lipoic acid, other vitamins and carnitine(it helps the body in utilizing stored body fat). All these nutrients come under micro nutrient category and are very much required for the normal functioning of the body. It is also believed to have significant dose of vitamin C along with vitamin A and D.
Advantages of cod liver oil:

Cod liver oil is beneficial for overall health of our body. It has a beneficial effect on our immune system and memory power. It makes our bones and teeth strong and promotes healthy vision. It is effective against for a number of ailments and diseases, such as:

Rickets


Weak bones and soft tissues.


Inflammatory bowel disease.


Arthritis.


Defective teeth.


Hair fall and unhealthy hair.


Prevents deteriorating effect on vision.


Cardiovascular diseases.


Good for the overall health of unborn babies when consumed by a pregnant woman under Doctors supervision (overdose may adversely affect the baby so Doctors consultation is important.).


Promotes brain development and boosts up the memory.


Regular doses of cod liver oil protects against frequent cough and cold in kids.
Adverse Effects of Cod Liver Oil on our health:

Along with so many beneficial effects of cod liver oil on our health, there are some cons associated with it, which are listed below:

Hypervitaminosis A :

About 13.5 g of cod liver oil contains 135 % of daily 'Tolerable Upper Intake Level' commonly known as UL, for performed Vitamin A. Vitamin A or Retinol is a fat soluble vitamin and when consumed in excess, gets accumulated in the body as fat. When it reaches a certain upper value, it becomes very harmful to our body organs and leads to the condition known as 'Hypervitaminosis A'. According to medical General, for an average person of 50 kg weight, the toxic dose of Vitamin A or Retinol is about 1.25 kilogram of cod liver oil.

(Note : Recommended Dietary allowance of Retinol is 900 micro-gram/day for an average adult men and 700 micro-gram/day for an average adult women.)

Important : It is utmost important for a pregnant woman to consult her physician before taking cod liver oil as overdose of synthetic Retinol may result in gestational hypertension and birth defects in the child.

Environmental Toxins:

Cod liver oil is fish based dietary supplement and thus may contain high levels of environmental toxins, which may include mercury, PCBs or poly-chlorinated biphenyls, dioxins and other heavy metals and pollutants present in water bodies that have entered the food chain. In spite of the purification process carried out in the refineries, there still remains some percentage of these environmental pollutants in fish oils and thus caution need to be taken while consuming them.

According to an article published in March 2006 in Mail online, batches of cod liver oil capsules were withdrawn from the market as they were reported of being contaminated with chemicals that could cause cancer. These batches of capsules contained dioxin levels above the legal limit. This chemical was directly linked with the cancer and has harmful effects on unborn babies and on human immune system with long term consumption.


Conclusion:

Cod liver oil has a number of health benefits and can be recommended as a dietary supplement for good memory, strong teeth and bones boost up immune system and for healthy vision. But in any case over-doses has to be avoided and for environmental toxins present in it, try to buy cod liver oil tablets/capsules from reputed, medically approved and qualified branded companies. To be on safe side, never consume it for a continuous period of time and try to give break of a couple of months before opening a new bottle.