Comparative study between Samsung Galaxy Grand and Sony waterproof Smartphone

Samsung Galaxy Grand and Sony waterproof Smartphone's are branded mobile phones. Both provides good and different features and attributes to the buyers. Samsung Galaxy grand has been recently launched where as Sony waterproof Smartphone is coming soon in an Indian market.


Today's era is the era of gadgets. Every person especially youth wants to own smart of the smartest gadget. Smartphone is one of their favourite gadget. Infact, it is not only a gadget rather it a necessity in busy life of 21st century. Samsung as well as Sony both are the warriors in the field of smartphones. Samsung Galaxy Grand and Sony waterproof Smartphone both are one of the best options which can be considered by buyer. Let's take a look on both of them one by one.


Review of Samsung Galaxy Grand

Samsung Galaxy Grand is launched in Indian market. After receiving tremendous response Samsung Galaxy Note and Galaxy Note 2 in Indian market, a new smart phone Galaxy Grand has been launched. Galaxy Grand has dual sim functionality and its market price is Rs. 21,500.

Android 4.1 Jelibin is based in Samsung's new phone with 5 inch TFT screen operating system in it. Galaxy Grand's screen size is the largest in the Galaxy series. With this new launch in Indian market, Samsung's smart phones have become 14 in number.


Features and attributes of Samsung Galaxy note

OS and processor
Samsung's new smart phone Galaxy Grand is based on Google's Android operating system 4.1 Jebilin. It also has 1.2 GHz dual core processor, 1 GB of RAM and 8 GB internal memory in it. Memory can be extend to 64 GB from micro SD card.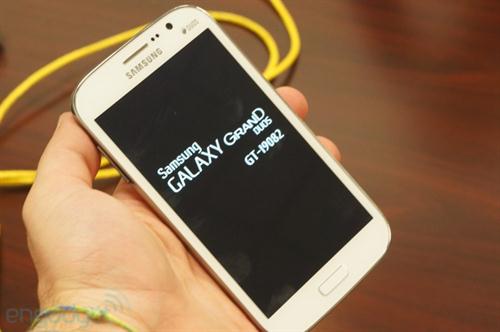 Display
Galaxy Grand has 5 inch LCD screen with 480*800 resolution screen. Galaxy Grand's screen size is the largest in the Galaxy series but its screen size is smaller from Galaxy note. Galaxy note have 800*1280 pixel resolution 5.3 inches super amloid capacitive touch screen.

Camera and battery
Samsung Galaxy Grand have 8 megapixel autofocus primary camera and 2 mega pixel front camera for video calling. Video calls can be up to 720 pixels by its front camera. This new phone has 2,100 mAh powerful battery, that offers talk time of up to 10 hours.

Connectivity
For connectivity Samsung' new Galaxy series smart phone provides Wi- Fi, USB 2.0 port and Bluetooth 4.0.

Size and weight
The size and weight of largest smart phone of Samsung Galaxy series, Galaxy Grand, is 77x143.7x9.6 mm and 162 grams respectively. Galaxy Grand will be available in white and metallic blue colour with market price of 21,500 in Indian market.

With the launching of Galaxy Grand in Indian market, Samsung have total 14 smart phones out of which 6 smart phones have dual sim functionality. Market price of Samsung smart phones starts from Rs 6,990 and ends at Rs 39,900.


Review of Sony waterproof smart phone

Sony mobile is launching a new Z series in smart phone market to competite Samsung's Galaxy and Apple's I phone series. Most probably it will be launched in March 2013 in Indian market. Sony's upcoming new Z series mobile will be completely waterproof and its operating system will based on Google's android. You can judge its waterproofing ability by using it in washroom while taking bath or it can be used in swimming pool while swimming.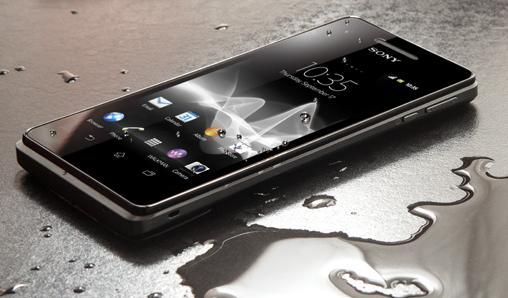 After drowning in water, Z series mobile will work absolutely same as it works normally. Sony's experia Z series phone has been launched in one of the showroom of las Vegas. It will be launched worldwide in the month of March. If this phone falls 2 feet down and soaked in water for 3 minutes by the user in his bathtub, then also it will work properly. This waterproof mobile has 5 inch screen. In spite of having large screen size it has quite slim body.


Features and attributes of Sony waterproof mobile

Display
After I phone's retina display, first time so much resolution (its resolution is 6) has given to the screen of this phone. The numbers of megapixels in its 5 inch screen are equal to those of in 55 inch full HD flat screen TV. This makes the visibility clearer on the screen, thus providing an awesome experience of visibility to the visitors.

Processor
For better performance, phone has kwadkor processor in it.

Camera
Besides this, it also have high resolution 13 megapixel camera for best picture quality and movies too.


Conclusion

This is only initial information about this mobile. You will be served with more information as soon as it will be released. Please note that release date of Sony waterproof smartphone can be estimated in the month of March.No doubt now days there is a high competition of mobile phones between all good companies. Samsung Galaxy grand and Sony waterproof Smartphone, both are good brands in an electronic world. Admirers of Samsung can opt for Samsung Galaxy grand but those who want something new and different as well as water proof gadget in their hands can wait till March to be an owner of Sony waterproof smartphone.