GATE 2013 Examination – Answer Key and Solutions

Are you looking for GATE 2013 Examination Answer Key and solutions? The official answers and solutions has been published for 2013 GATE exam. Check your GATE 2013 Solutions and Answer Key for Computer Science (CS), Mechanical Engineering (ME), Electrical Engineering (EE) and Electronics and Communication Engineering (ECE). The solutions to different questions have been solved by IIT faculty of coaching classes. The Results of GATE exam will be declared shortly in order of merit.


The Graduate Aptitude Entrance examination was conducted all over India for different streams on 10th February, 2013 in over 350 cities in India. Students who have appeared for the entrance exam looked confident of scoring high percentile because of the transparency and moderate paper setting this time around. The paper for Mechanical engineering was as usual quite difficult from the other subjects. This time the Electrical Engineering paper seemed very easy for almost 60 percent students. Those who appeared for GATE exam can now check their paper answer keys and results quite easily. Since different coaching institutes often relatively provide immediate answer keys and solutions to all the candidates, the same was visible this time around.

Hundreds of faculty members from different coaching institutes in India preparing students for GATE exam every year publish their own set of answer keys and solutions. The faculty members includes experienced IIT teaching staff, Engineering graduates and professors of different IIT team who make their solutions appropriate for students according to their wish. Now students can get the exact solutions and key answers for their streams according to their appearance of branch in GATE 2013. Listed below are the answers and key solution to different streams according to GATE. Check out below for more details regarding the solutions and results.


GATE 2013 Answer Key for Electronics and Communication Engineering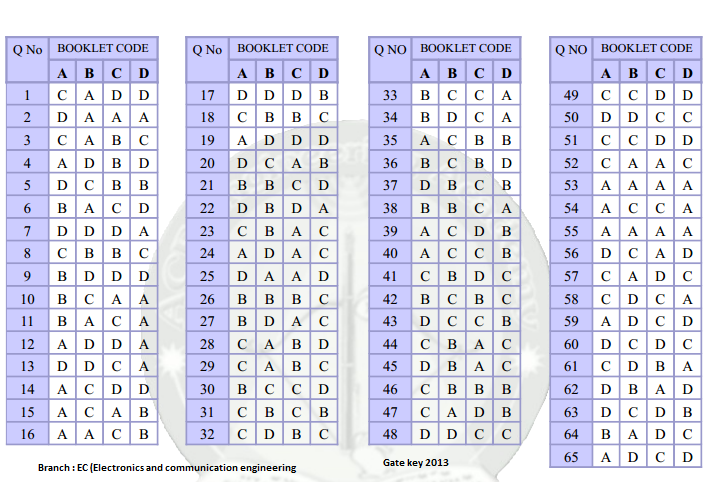 GATE 2013 Answer Key for Mechanical Engineering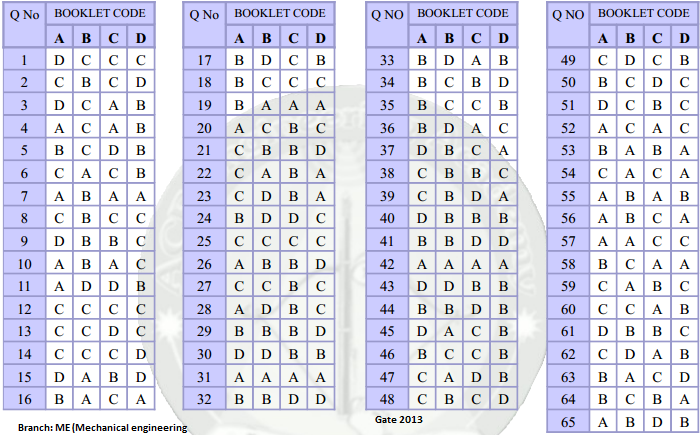 GATE 2013 Answer Key for Electrical Engineering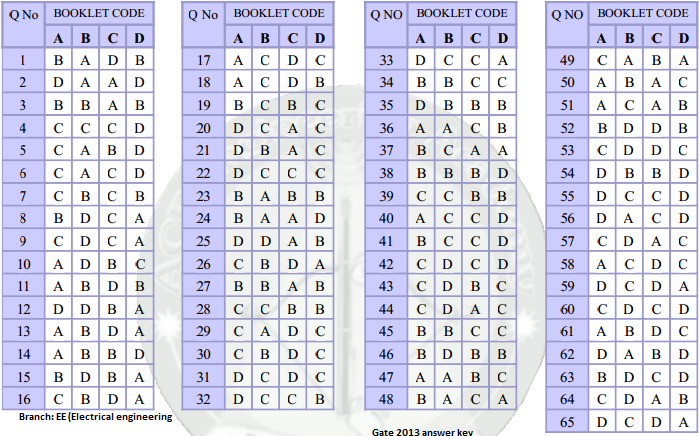 GATE 2013 Answer Key for Computer Science Engineering