Why do we need home insurance?

While purchasing your home, did you ever think about the unforeseen damages that might be caused to your home or its contents due to natural or man-made catastrophes or due to menaces like theft and burglary? If you gave a thought towards it, then you definitely have some idea about home insurance, also sometimes called homeowners insurance. In this article, I will talk about how such an insurance policy comes to the rescue of house owners in case of unforeseen disastrous events.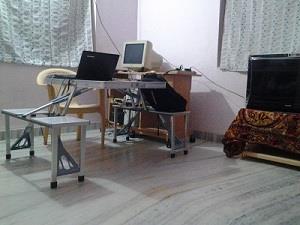 It is everyone's ambition to own a dream home. But merely owning a home does not make any sense. It should also have lot of valuable accessories to enjoy a comfortable living in that home. While you derive so much pleasure out it, what happens when a sudden natural calamity or man-made disaster destroys all your happiness with its single blow? Do you leave it to your fate? Though many such events may cause some irreparable damage to your property, you can still financially withstand from such events if you have taken a good property and casualty insurance. Home insurance is such an insurance, which can help you to restore your damaged home or its contents if you pay a small amount of premium towards it for the sake of your beloved properties. It can protect you from certain causes of devastation like fire, lightning, all kinds of storms, inundation, explosions, implosions, riots, theft, burglary, earthquake, larceny. But, many insurers won't provide insurance coverage for damages happening through war, invasion, nuclear disasters, pollution, gradual deterioration, willful negligence, etc.


How things are to be covered

Though a flood or a fire may not be able to damage your house, it can damage other properties inside the house. So, in addition to taking insurance for your home, you should also insure all the valuable properties inside the house. Many insurers charge separate premium for different types of threats. For example, if you pay premium for natural calamities, you may not be able to claim insurance for burglary. So, before taking the policy check with your insurer as to what kind of threats they are covering under your policy. In some instances, you can even claim insurance for your properties if you lose them while on travel.


How much is homeowners insurance premium

Compared to other types of insurances, home insurance is somewhat cheaper. But the problem is everyone knows about the risks involved in it but no one is ready to pay the premium for it. The cost involved in insuring a structure can be as low as 0.05 percent of the total cost of the structure. For example, the premium for a Rs. 4 million house could be as a low as Rs. 2,000. If you break down that cost into daily basis, it will hardly be equal to the cost that is incurred in taking a cup of tea everyday. For burglary and breakages, the cost of premium is somewhat higher in percentage when compared to the premium that is meant for the building. But it is always advisable to go for a comprehensive insurance policy, which covers wide range of threats.


Who should get homeowners insurance

There is no rule that only house owners should go for homeowners insurance. People, who stay in rental house, think that they don't need such an insurance because it is not their house. Though the house belongs to the house owner, the properties inside the house belong to the tenant. So, the tenant can also take such an insurance policy to protect his properties from natural or man-made disasters. It is always advisable to pay premium for what is required. For example, there is no need for the house owner to pay premium for the properties of his tenant. While paying premium every year, check whether any new items are to be included in the list and any old items are to be discarded.


How to file for insurance claims

You need to inform the insurer about the disaster within a stipulated time specified by the insurance company. At the same time, you are also required to file a First Information Report(FIR) with the local police station. You need to submit the claim form along with the copy of the FIR to the insurer. Based on the detailed information so furnished and the report produced by the adjuster, who is sent by the company to assess the loss, the claim is settled.


Conclusion

You should get rid of the mindset that nothing will happen to your home or your property. Natural calamities won't look at your face before they hit your properties. There won't be any use if you react after the natural calamity or man-made disaster affects you. So, it is utmost important to secure your home and its contents by finding a best home insurance provider or by contacting an insurance agent. You should think in advance such that nothing can pinch your purse even if the threat is from a natural force. If you don't do that, you will be the one, who is taking a chance against the biggest investment of his life.