How winter vacations can be rejuvenating

Vacations are always a welcome change. It gives us a temporary break from the daily routine and provides opportunity to explore world and refreshes our mood. This is an account of my vacation in December and shares how I endured those pleasant changes.


This vacation was a surprise package to me and kids. Normally, we take a month break during July- August, when the school closes for summer vacation. An added advantage is that, Eid generally falls on those months, so a best time for family bonding and celebrations. But last year my husband couldn't get leave and my parents were also here. So we decided to stay back here.

Last December I was busy preparing my daughter for the assessment, when my husband suddenly approached and handed over the tickets to me. A sudden flow of excitement rushed through my blood. I was so thrilled to meet my parents and homeland that, this sudden shift of focus was visible in my daughters' report card. We had only two weeks to pack our bags and plan our trip. The shopping and all the other arrangements were done in a hustle-bustle. A big thanks to both my brothers for serving as my part-time drivers.


Question Hour
Both my kids have grown up and also their observing and scrutinizing skills have developed. Hence a scope for a lot of questions and doubts while travelling. Sometimes, so much that I had to divert their mind or change the topic. We landed on time and started off to my native place, which is a 3hr journey. Some roads were so pathetic that my kids mistook it for humps and bumps and enjoyed it .We passed through few signals, but none working and so the next set of questions. I compelled him to sleep to avoid further doubts. But am happy that my kids were observing Nature and not sitting idle in the car.


Welcome Treat
The reception that we get during each vacation is mind-blowing and just always the same. On the contrary, in Dubai this happens only once during our first visit. Then it's just a hi-bye hug. Here we feel so loved that the warmth and care flow down our cheeks as happy tears. The happiness and the excitement on the faces of our family is beyond explanation.


Peaceful Sleep
If you can't take a peaceful sleep during vacation , then your tickets are not worth. This is one factor I always enjoy. No tension, no wake up alarm, no breakfast menu and no school bus. In short, you decide your sleeping hours. A sound sleep gives us a fresh start and kicks you the rest of the day. When you wake up, all your favorite dishes will be served by your mom and the aroma is just mesmerizing .Continental dishes, bread toast just vanishes for a month.


Greenery
Green hasn't been my favorite color until I landed Dubai. Now this shade makes me fresh and vibrant. I am not very fond of plants and gardening but desert life inclined me to be in love with greenery. My kids too explored their grandmas garden. They watered them, plucked roses and jasmine, accompanied their grandfather to a flower show and planted the new sapling. All these are new experiences to them and helps a lot in building their personality.


Grandparents Love
This is one thing my kids really miss while in Dubai. During vacation, I stay with my parents and also my grandmother stay nearby to my house. Therefore, my kids are fortunate enough to enjoy the love and care of the older generations. My father take them to fish market, grocery shopping , beach and the list goes on. They thoroughly enjoy the evening walks to my grandmothers' house, only that they are very scared of the stray dogs. My grandmother teaches them crochet work and also play classic old Hindi songs on her piano. They love it more than their favorite cartoons.


Family Bonding
Though many of my relatives are in Dubai, we meet them only for special family occasions or Eid celebrations. But vacations are the perfect time to strengthen our family bonding and spread the message to our kids. In Dubai we usually visit them during weekends, but while on vacation we can visit anyone at any time. No matter if the children in the family have an exam or they have any other preoccupations. This is a veto power that we Indian expats enjoy. Not only that, they always treat us with royal drinks and serve us the tastiest dishes.


Memories
During every visit, I take time to go through my wedding album and other older photographs. It's very nostalgic and the happy past strikes my mind. Every photo depicts a story which I share it with my husband and kids. They laugh at my parents' hairstyle and dressing. Compared to the present day selfie picture, all the older photos appear so natural and a ray of innocence reflected in it. May be because it belonged to the older generation whose lives were so simple and natural.


Harthals and Strikes
Though these are a frequent happening in my place and badly affects the lives of the common people, it's actually a blessing in disguise to me. This is the only day, when my whole family spent quality time at home. My father doesn't go to watch football tournaments nor my brother hang out with his friends. My cousins who stay close by visit us, we dine together, share jokes, play caroms, bingo and other indoor games and all disperse by six in the evening.


Wayanad Trip
My father owns a small house in Wayanad. Though, a 90 minutes drive from my destination, the climate and the scenery is just amazing.My kids had a great time feeding monkeys, the tea estates and the hair pin curves. We stayed their one night. In the morning we went to a resort and had great fun in the swimming pool. It was just a short trip, but added a lot to vacation memories.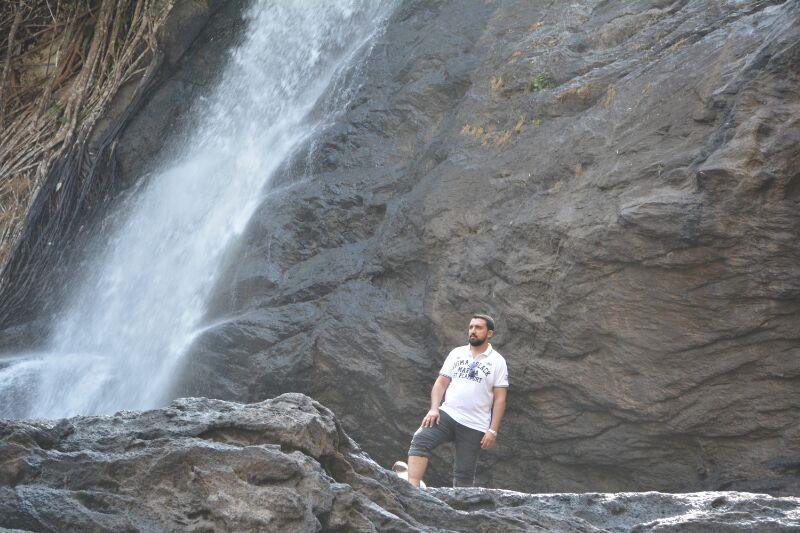 Weddings and Parties
Though the new generation weddings are selfie oriented and very noisy, I love the fun filled ambience and the masti. The bright decorations and lightings ,the heavy colorful costumes, the jewelry, the dance performances, the remix mapila songs and not to miss, the food feast and also the wedding trailers are all visually appealing segments of new generation wedding. I personally feel that Hindi serials and their wedding episodes have highly inspired our youth.


Conclusion
Vacations ignite me with so much positive energy that it gives us the reason to be happy while aloof from your homeland and parents. They have the potential to break the stress cycle and tune us to take on the world again. The new experiences widens our intercultural communication and also personal and social developments