What is Snapchat and how to use it effectively?

In this article, you will know what is Snapchat and how to use it for video and chat communication. Learn what is the advantage and disadvantages of Snapchat apps? Where to download Snapchat? How to use it? Do's and don't's for Snapchat apps and features etc.


Some of them including myself not aware about Snapchat app till few days back, I used to receive its request from online virtual friend to connect me via Snapchat but I was completely unaware of it to go ahead. Thus, after couple of request of Snapchat friends via social networking sites and then inquiring few online friends about Snapchat detail, still puzzled about it, due to no one known exact detail about it over here.

I can understand only that it must be an app or tools for some kind of communication with different features compare to present popular one. So, I tried to search for Snapchat online and found that it was an app to download in any Android or Apple iPhones only and not in the system or computer.


Where to download Snapchat apps

Snapchat is an easy to download from Google Playstore or iTune (based on your device) and then set up in your Smartphone for its effective use. Member can create a account and add their friends by linking to their Smartphone's address book, or entering Snapchat usernames to connect each other. To forward a photo or text message, members can snap a photo with the in-app camera (or type a text message, ), member can even set timing for live video clip to forward, for this feature, set the length of time the image will display, select the recipients, and send it simply.

The member of the Snapchat apps can find a list of sent and received messages of photos and videos and can see if messages status like they opened it or not. Other than this, the member who is using the app at the same time can initiate a private teleconference each other.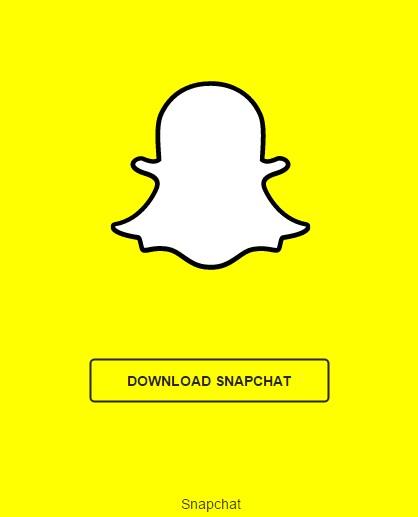 I downloaded the Snapchat apps in my Android device and installed this software to experiment about it (net connectivity is mandatory for it). Yes, it was asking usual procedure for Sign up, like email ID, password, few personal detail and then email verification etc. once everything done, it will activate and it will ask to download phone contact for those who are already a member of Snapchat or you can add your snapchat friend by Snapchat's own ID that known by you from any social networking site's communication or other way.


Snapchat advantage and disadvantages

Once you connected to desired friend, you may then use the feature of live chat or talk via video option. This is the special and little unique feature of Snapchat to connect worldwide online virtual friends through video and text or talk communication. There is an issue of sexting too which is little concern. However, Snapchat Company announced that it is a rare case and they too observing it to block the member who violates it.

Snapchat may give less cost to use its feature and it might use less data for smartphone and net connectivity compare to other similar apps. Yes, there are few other apps likewise but they are little expensive for cost wise and data wise, so, Snapchat wins in this race over here.

This Snapchat app is very famous in Europe countries, Gulf countries and the US etc. These apps are not that much popular or using by Asian country Smartphone users except fewer percentages. I have seen that Snapchat has crossed millions of downloads that shows its popularity worldwide.

You may try it and enjoy the Snapchat experience. You can add comment over here about it.