Growth of India and its status in next 20 years

The rapid growth of our nation will lead us to heights and we would become a true global superpower. This article is all about our developing nation and the status it will gain in next 20 years. Also, the proved statistical result of our development is given in this article.


Developing India

The date was 15th August and the year was 1947. A day which became the biggest milestone in our history. The day we truely became a nation, a free nation. Free from the colonial shackle. And now, the year is 2016, its been almost 69 years since that glorious dy and our nation has worked its way up in the world. From a third world commonwealth nation to one of the most powerful countries in the world., both militarily and financially.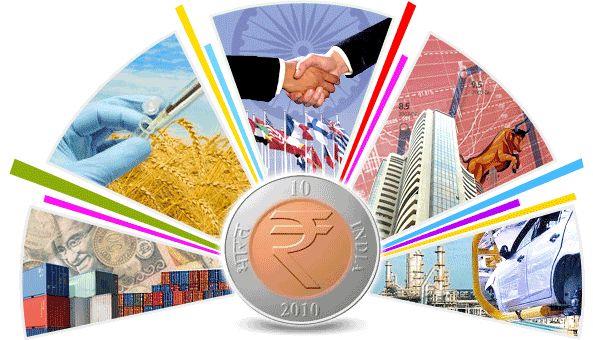 The world has seen India through a twin lense- of both admiration and skepticism, admiring our vast nation for its democratic values and cultural heritage while repressing concerns about widespread corruption, fickle business rules, slow pace of change and even face of our military might.

Today, India is poised to transform itself and improve the lives of its 1.25 billion people. India, 20 years from now will be one of the three big economies after China and USA, owing to the demographic dividend with its economy going from a 1 trillion one to a 10 trillion dollars one. This change would be due to our growing labour force compared to the ageing workforce of other nations. India needs to and will invest in developing infrastructure, especially education and healthcare development to increase the HDI of our nation.

On the social front, there won't be much change owing to the complex religious and caste structure of our society but things will definitely be better than they are now as history has shown us, that chaos leads to a more evolved and developed society. The political situation in our country will improve by leaps and bounds as the people of our society become more aware and educated and stricter laws will be enforced so that politicians with criminal records will not be able to contest for office and may mere political reforms like that. Worst case scenario is that the status quo will be maintained and no reforms would take place.


India in next 20 years

On the military front, the new global realities require that we revisit and recognize existing protocols. Our case for permanent membership of UNSC is a legitimate and reasonable one and we would be definitely be a permanent member in the next 20 years. Rapid expansion of our Navy would make our Navy the 4th largest Navy behind USA, Russia and China. Our Army the 2nd largest only behind China and Air Force only behind China and USA, making us the 3rd most powerful nation in the world.

PCI of our country would increase to nearly US 7000$ and we would break into top 50 on HDI list. Imagine our country n next 20 years- 50 global brands(only 5 now), 60 Olympic medal winners(only about half a dozen now), 20 Nobel laureates(2 now). To make this vision real, the people of India would have to channelize all their resources and will towards a common goal.

Many developing countries already look upto our nation for its economic growth, democratic rights and military prowess. But after 20 year, we would become a true global superpower and all nations, both developed and developing would again see us through twin lenses- one that of Allie and the other of respect.



Image source: [businesswolf.org]