How to apply online for business license registration in Delhi Police Licensing Unit

Going to start a new business in Delhi? Delhi Police has simplified the procedure to run a business. Now you can submit online applications or renew your license in Licensing unit of Delhi Police. Know complete procedure from here.


Licensing Unit of Delhi Police provides licenses for running swimming pools, discotheques, cinema halls, auditoriums, amusement parks, and other such kind of businesses within city limits. It is an ISO 9001:2008 certified organisation which is headed by the Joint C.P (Licensing) who possess the power to grant/issue licenses on behalf of the Commissioner of Police, Delhi.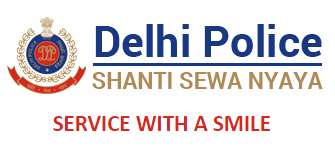 Delhi Police Licensing Unit has now started accepting online applications for the grant of licenses. A person can apply for new registration for following licenses:

Arms
Registration of Eating Houses
Hotel/ Motel/ Guest House
Video Game Parlour
Explosive
Cinematography
Fireworks
Authentication of newspaper, magazine and printing press
Tile verification for newspaper and magazine
Performance license (for Ram lila/ Rawan Dahan/ Durga Puja/ Mela etc.) for un-licensed premises only.
Applicants applying for performance license need to submit Electrical Safety Certificate, The Fire safety certificate and Clearance from Executive Engineer (Auto ) if you are arranging joy rides too.



License for permanent/ temporary fireworks, Storage/Sale of Poison/Sulphur, Petrol Pump/ CNG Station/ LPG Station and Ammonium Nitrate can be obtained under 'Explosive' category.


How to submit new registration request/ license renewal

Whether you are going to register online for new license or for renewal of license, you need to follow following steps:

Go to http://www.delhipolicelicensing.gov.in/home/newregistrationrequest
Select appropriate radio button amongst 'New Application' and 'Renewal'.
Select appropriate department out of the provided list under drop down menu.
Enter other details correctly and click on submit button.
You can also upload scanned copy of required documents.
On successful registration, you will get a system generated registration number. Note it and keep it safe with you. Use this number to know the status of your application.
You can also download various application forms from http://www.delhipolicelicensing.gov.in/Home/forms
Documents Required

Different documents are required to apply for different types of licenses. For example, site plan, 02 copies of sanctioned building plans, copy of occupancy/completion certificate, ownership title, court fee of Rs. 5, attested copy of receipt for payment of fee and ETO clearance (in case of renewal of license) is required for grant/ renewal of cinema license. Likewise, request letter/application on plain paper format, proof of ownership, details of the eating house license (if any) and its documents which includes photocopy of the valid eating house license, trade license, fire N.O.C. etc., details of the excise license (if any), related documents if the proposed discotheque is in the same premises or in a different premises and prescribed affidavit is required for grant of premises license for discotheque. Readers are requested to go through the official website link provided herewith to check complete list of required documents for a particular license type.

Required documents can now be uploaded online only if you are going to apply online. Hence, it is good to keep scanned copy of required documents ready with you before initiating the process of making online application.


Contact Details

Office of the Joint Commissioner of Police: Licensing
First floor of Police Station Defence Colony,
Near Moolchand Hospital,
New Delhi -110049
Phone number: 011-26262260
Facebook page: https://www.facebook.com/delhipolicelicence/?ref=hl
Twitter page: https://twitter.com/delhipolicelice
LinkedIn page: https://www.linkedin.com/in/delhipolicelicence

Disclaimer: Aim of information provided above is to provide assistance to our readers. Any changes can be made by concerned authority at any point of time. Information provided at official website link provided above should only be treated as authentic.