Best tourist tips for visiting Saputara hill station in Gujarat

Want to go to a hill station in Gujarat? Visit Saputara, a planned hill resort established on the border of Maharashtra and Gujarat and located in Dang Forest area of Western Ghats. This article provides useful tourist information for visitors to Saputara


Saputara is the one and only hill station of highly developed State of Gujarat. It is situated at an altitude of about 1,000 metres above the sea level, located just 4kms from the Gujarat-Maharashtra state border in Dang Forest area of Western Ghats. The best season to visit here is in the monsoon so that you can see the greenery everywhere since the area contains a large variety of flora and fauna as well as waterfalls and a lake. As the place is filled with flora and fauna, so most of the tourists visit here to spend their vacation in the month of July-August. The average maximum temperature is 30.4 degree celsius while the minimum temperature recorded so far is 10 degree celsius. The nearest airport is Surat which is 164kms away while the nearest railway station is Nashik which is about 85kms away. Regular Government bus services are available from Surat and Nasik to Saputara.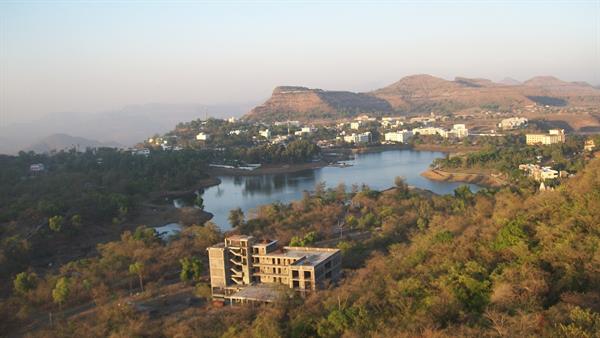 Image source: Author


Origin of Name
Saputara means the 'Abode of Serpents' just because in the earlier period there were many serpents who lived here. Also, snakes were found in the abundant here. Additionally, a natural snake image formed on the banks of the river Sarpagana is considered sacred and being worshipped every year on Holi. Some of the local guides also believe that the name 'Saputara' has been named because of the serpentine roads in Saputara.


Points of Interest
As this hill resort is a well-planned resort, so will find everything here well arranged and established. There is no traffic congestion here as well as no pollution. Roads are very clean as the local authorities are very strict regarding cleanliness. Lakes, garden, falls are well maintained. There are very less residents in Saputara. Most of the people here owns restaurants or guest houses. Hence, you may feel a kind of loneliness here if you had gone to explore this resort.


Saputara Museum
Saputara Museum is located in the heart of Saputara. Though the museum is not well maintained, but here you can see the early age of humans as well as artifacts and remains of Gujarat tribal communities.


Saptashringi Temple
This temple is a piligrimage site which is among 51 Shakti peethas, located at a distance of 59 kms from Saputara. To visit here, you will have to firstly board a bus to Vani. Vani is 23 kms away from temple and then here, you can get a bus to this temple.


Ropeway
Ropeway has been installed just few kilometeres away from Lake. Anyone who is visiting Saputara must try Ropeway as it will complete your Saputara trip. After reaching to a point at other side through ropeway, you can enjoy camel riding, horse riding as well enjoy snacks. Sunset is clearly visible at this point.


Paragliding
Paragliding is also available in Saputara. You can enjoy this too if you have guts to fly in the sky without any fear. The panorama that you will observe after reaching at huge height is just outstanding.


Boating
Boating facility is available in Saputara lake and you can enjoy with your friends and family for nominal expenses. Paddle Boat as well as Motor boats are available here.


Sunset Point
Sunset Point is located beside the Ropeway. Here, you can test your Photography skills during Sunset. You can capture the fascinating scenic beauty here.


Gira Falls
Gira Falls is located at a distance of 52km from Saputara which is, the highest waterfall of Gujarat. It is 30m natural drop into the Ambika river. Located of Waghai-Saputara road, this fall is also sometimes called Girmal waterfall.


Step Garden
In step garden, each step holds a definite garden containing variety of flowers. The entire garden is setup in such a way that you will feel like flowers are arranged on stairs. It is one of the unique garden in entire Saputara.


Rose Garden
Rose Garden located beside Hotel Shilpi contain a large variety of roses. Apart from roses, there are many other flowers like Sunflower, Lily, etc.


Lake Garden
This garden is established beside Saputara lake which looks quite beautiful and refreshing.

Important Notes for Tourists There is only 1 ATM of Bank of Baroda in Saputara which is not a 24-hour ATM. So, if there is need of money after 6 PM, make sure to get it through ATM before sunset in Saputara.