When is the right time to do Business Analytics

Business Analytics is an important part of making a business successful. Learn more about how to make the best use of business analytics.


Potential of Business Analytics
Before we plunge into an answer about the right time to go for a data science course, one must understand the skill-sets required opt for a course like this. Data Science predominantly is an intersection between statistics, computer programming and business acumen and a data scientist needs to possess the required skills. A few of these skills come from experience with time, while others require professional training and practice. A data scientist should understand business at its pulse, in addition to being good with numbers and logic.

Now, let's answer the question on when should one do data science course. For anyone with a background in computer programming, machine algorithm, statistics or a management student with good statistics knowledge can do these courses post their graduation. These professional courses are an additional benefit to one's career graph. There are plenty of MOOCs that help students to brush up their skills and get accustomed to analytics and data science. One can start with learning advance excel and statistical tools of excel. Start with regression, ANOVA, forecasting and other statistical concepts and learn up to using excel solver for optimization.

Data science is one of those fields which require a lot of self-learning especially for candidates that are not from similar field. MOOC platforms have gained a lot of popularity where the courses are delivered through recorded videos, virtual classes or interactive sessions.

EdTech platforms like Kaggle, provide students a chance to learn practically by participating in online data science competitions. These sites encourage participation of data science enthusiast in active competitions and tests, thereby focusing on skill enhancement. Online interactive sessions with fellow data scientists, pre-recorded videos and virtual classes are also a widely preferred learning methodology. They help students to deal with life challenges experienced by data scientists in a corporate world, using data sets. The results add credibility to the candidate's profile.

In addition to the MOOCs, varied training institutions offer both online and face to face teaching techniques for data science. Here, the predicaments are similar to predicaments one faces in any online recorded courses ranging from low self-motivation to less interaction. The courses offered by reputed universities and institutes consist of SMEs and faculty members with years of expertise in the subject. These universities have various modes of course delivery viz. full time on campus, hybrid, part-time classes, weekend classes, etc. The courses and its modules are tailored for freshers and working professionals with a few years of post graduation work experience. In simple words, a couple of years of experience go a long way in adding value to the course. Working professionals can opt for part-time or weekend programs that focus on various domains, to suit their work schedule. Engineers and statisticians opt for short-term courses for duration of 6-10 months in their final year or immediately after their graduation and thus directly enter the field of data science.

Today there is plethora of online resources for this career available on the internet. Anyone who does not want to do this course immediately but would like to learn more about data science for internal career movement can rely on such online resources.
The learning path is quite simple: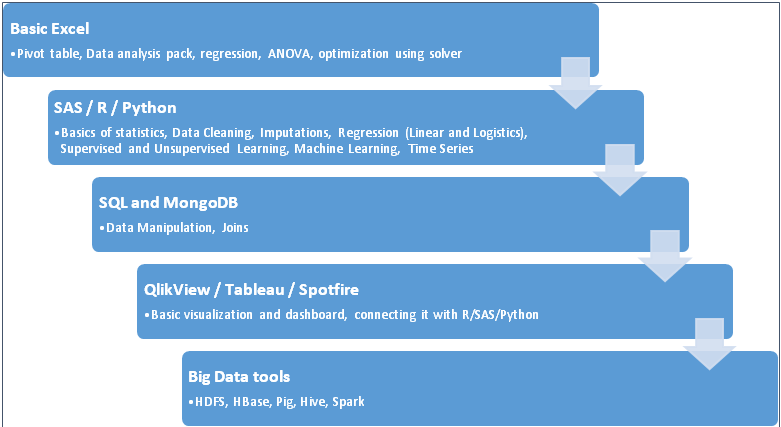 There is of course a right time to do the course, and the right time is when one is mentally ready for a rigorous training and challenging course work. As stated earlier, those without any programming or statistics background should opt for few years of work experience prior the course.

Data science is undoubtedly the sexiest job of 21st century, but then the sexiness is more on the surface, below which lies myriad of hard-work and dedication.


About Author: Mr. Sray Agarwal, Subject Matter Expert – Business Analytics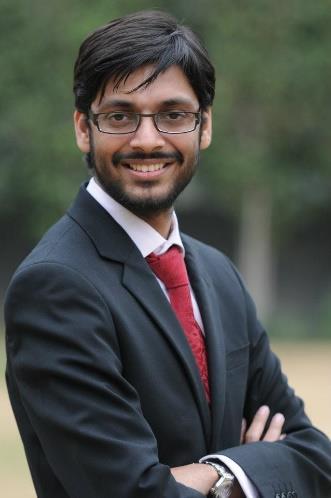 He is the chief manager of Bennett Coleman and Co. Ltd. (Times Group) and works as Subject Matter Expert (SME) for Business Analytics program. Also involved in other allied activities as marketing, training, case studies, consulting, new product development w.r.t Data-Science and Business Analytics.

Prior to this he has worked for FabFurnish.com, Snapdeal.com and has more than 9.5 years of experience in Data Science and Business Analytics in various domains across industries. He has been a corporate trainer and has conducted training session for many corporates across the country.

He has done an executive program in Business Analytics from Indian School of Business (ISB), Hyderabad and graduated with an award of Academic Excellence and has been the part of the Dean's List. Along with this he is a SAS certified Predictive Modeller.

Prior to this, he has attended a Global Development Program for executives at Darden Business School, University of Virginia. He also has a MBA degree and has masters in economics too.
He is a regular speaker at many national and international forums. He was invited as speaker and panelist at Economic Times Business Analytics Summit 2015 in Mumbai and also at Cypher 2015 Data Science conclave. He is a regular blogger and many of his articles get published in leading newspapers, magazines and analytics websites.