How to get a student visa to study in Sweden

Study is having multiple dimensions and that cannot be achieved by studying in India only. If you are one of them who wants to study in Sweden and wondering about how to get a student Visa for Sweden, then you are at right place. All the details, the steps to follow and document requirement is mentioned in this article which will be definitely helpful for you.


Why to study in Sweden
Sweden is a small and less populated country, hence many people wonder with a question in their mind that- Why we should go to Sweden for studies?
Sweden is a country with a history of many inventions and that's the reason it gets addressed as "Land of Innovation". Although it is a small country, but is nourishing many big and internationally reputed universities in its land. It is a target place for 1000s of students from all over the world. Students feel comfortable spending time learning new things from other students belonging to different countries. This is again a reason that people in Sweden use only English language for communication and students do not face problem in local communications.
Apart from all the above mentioned reasons, Sweden is blessed with a various kind of natural entities. Most of the universities are located near lakes and forests. Students get fresh environment and silence for a better learning experience.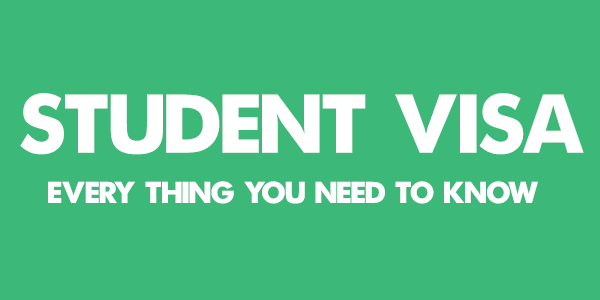 Steps to be followed for a Student Visa
Staying in Sweden for more than 3 moths and for studying any course, students need to have Student Visa or Residence Permit even before landing in Sweden.
Please find below the basic eligibility for Sweden Student Visa Application:-

Applicant must have admitted to a full time course in any of the Sweden Universities.


The first fee installment for tuition fee must have paid to the university and the applicant should be having valid payment proof.


Applicant should have an invitation letter or call letter from Sweden University.


A Valid passport for at least 6 months is most required document for Visa application.


The applicant needs to provide proof of his/her financial capability that he or she can support his her study and stay in Sweden during the course.


In many cases, comprehensive health insurance also required with proof.


The applicant needs to submit a letter mentioning intention of leaving Sweden after completion of the Course.


Ones you fulfill above requirements, you are ready to apply for a Student Visa for Sweden. Below mentioned are the steps you can follow for the same-

Download Application form and fill it
The very first thing to do is to download prescribed application form from valid site. There are many sites like VFS Global Services, Studyinsweden, etc. from where one can download the application form. After complete download, read the form patiently. Once you have read, start filling the form. Please be careful about ink color, fonts (Capitals or small) and other things.


Submit the filled Application form
After filling the application form completely, you can submit the form online. You need to enclose all other required documents along with the application form.
Students who have parents accompanying to Sweden during their course can submit the details in their application form itself.


Payment of Application fee
Candidates need to pay the application fee at the time of application submission. In case of online application, the fee can be paid online through Debit card or credit card.
If you are making an application in person, you need to inquire the fee amount from embassy or consulate-general at the time of application as the application fee varies from time to time. Please note that is Application fee is non refundable in case of Visa Application Rejection.

Processing of application
Once you have submitted the completed application form along with the prescribed application fee, you need to wait for its processing by Migration Board. They check the details and documents enclosed with the application and may inquire or investigate further.


A required visit
When everything is approved, you need to visit Sweden Embassy or Consulate-General with prior appointment. This visit is basically for photography and fingerprint submission. The appointment can be taken through an email.


Decision of Embassy
You will receive an email regarding the decision taken by Sweden Embassy against your Visa Application. You need to contact the Embassy office after receiving this email to know the steps for Decision collection. That may be done in person with prior appointment and can be received through post.

Important points to remember

Make application as soon as possible to join the university on time as Sweden Embassy takes around 3 months for the whole procedure.


Keep all the related information ready with you while visiting the Embassy for Visa application purpose.


Before paying the application fee, always inquire it freshly.


Check your passport validity and remember to extend its validity before end moment and the duration of Residence permit cannot be more that the validity of your passport.


Check out study abroad opportunities in Sweden. IndiaStudyChannel has comprehensive study abroad guide which will help you find the best countries for overseas education.