Microsoft Research Women's Fellowship Program- For Women education in USA

If you are a woman and want to pursue your PhD from USA with some financial support, Microsoft Research Women's Fellowship Program is an excellent option for you. Please find the details below for your reference


Why Women should have special scholarships
The very first point which comes in mind when people read about special scholarships for women is why they should have special funding support.
The answer to this question is to support women education. In many countries, women are facing problem as parents supports their son for education and does not give priority to their daughter's education.
By giving women scholarships, government try to support them and give them opportunities to show their power in all aspects.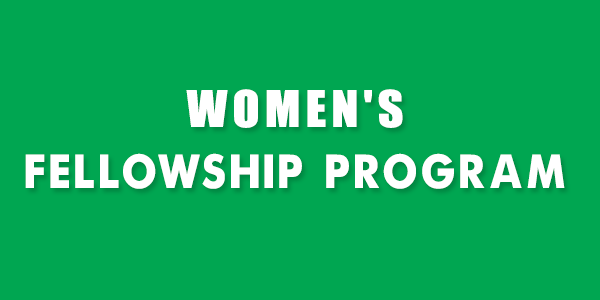 Microsoft Research Women's Fellowship
It is a scholarship provided to selected candidates who have registered for their PhD. at some defined universities. Under this scholarship, US$20,000 are provided to the selected candidate as their fellowship. From this whole some of $20000.00, $18000.00 is to be used as tuition fee and $2000.00 is to be to cover various travel expenses for conferences.


No. of scholarships every year
Microsoft Research Women's Fellowship is given to single selected woman from every hosting university of USA for pursuing her PhD research work. The list of host universities may vary every year and interested candidates need to search for the information before making an application.


List of Host Universities for 2016-17
Below is the list of Host universities for the academic year 2016-17-

Carnegie Mellon University


University of Texas at Austin


Princeton University


Cornell University


Georgia Institute of Technology


Massachusetts Institute of Technology


University of Washington


Stanford University


University of Illinois at Urbana Champaign


University of California at Berkeley

One woman is selected from each of university mentioned above for this fellowship every year.


Eligibility for the scholarship
It is only for women candidates and men cannot apply for this. Women from all over the world are eligible for this scholarship only if they have enrolled for PhD programme from any of the participating universities of that particular year.


Application details and final selection declaration
For application, candidate need to check the list of participating universities and if her university is in the list, she need to contact the administrative office for the details. Read carefully the whole application form and the selection procedure.
Microsoft Research Women's Fellowship announce the list of selected candidates by the end of May month every year. The fellow ship amounts are transferred to your university as per the requirement of your university and their schedule. Once the university received the funds, they will disperse the fund as per their guidelines.


Other important points
The fellowship is for one academic year only. Recipient cannot apply for extension or its renewal.


The candidate who has received the fellowship must remain active for the academic year when she received the fellow ship. If it will not be so for any reason, University has right to stop the payment at any point.


The amount of fellowship and list of participating universities varies for every academic year.


The tax implications/liabilities for your fellowship will be based on the policy of university which may vary from one to another.


A candidate who is receiving Microsoft Research Women's Fellowship, can also receive any other scholarship from different company/firm or institution for the same academic year.


No one can apply for Microsoft Research PhD Fellowship and a Microsoft Research Women's Fellowship simultaneously.