Kotkhai - A wonderful tourist attractive center of Himachal Pradesh

Kotkhai is a tourist attractive center located in Shimla district of Himachal Pradesh State of India. It is one of the places with natural beuty which draws large numbers of tourists every time. In this article, details of various attractive visiting places of this location are available for the benefit of tourists.


Introduction

'Kotkhai' is a beautiful town of Shimla district of Himachal Pradesh State of India. It is one of God gifted place of natural beauty in Himachal Pradesh where we can see large number of tourists attraction centers with forests, Apple plantations, temples, Palaces, picnic spots, hilly surroundings, lakes etc. 'Kotkhai' is one of the place where largest Apple plantation is there with highest production of Apples in India. The Apples produced in this place are very special in taste and the Apples are popularly known as 'Shimla Apple'. The location of 'Kotkai' is situated 1800 meters above sea level and 60 km. away from Shimla city.
The word 'Kotkhai' is derived from two words, 'Kot' means Palace, 'Khai' means 'cliff'. This location is brimmed with natures beauty with peaceful and serene environment which attract large number of tourists. We can see beautiful gardens of Apple plantation in thousands of hectares in this location. The whole location appears to be another Ooty or another Kashmir. Here below I gave details about some of the most famous tourist visiting places for the benefit of tourists.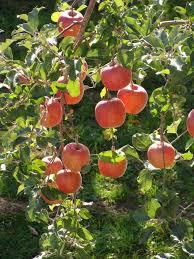 A Shimla Apple Garden (Courtesy:-www.wikipedia.org)

Kiala Forest

This forest is the best tourist attraction center in Kotkhai. It is the most beautiful natural attraction center in the valley of Kotkhai. The forest is filled with lush green vegetation and many indigenous animals. This forest is best place for tourists who like nature and enthusiasts of animal lovers. The peaceful, serene and cool climate environment will attract visitors throughout the year.


Kiala Forest in Kotkhai (Courtesy:-wiki-dostoprimechatelnosti.ru)


Lankra Veer Temple

This God is said to be originated from the long hair of Lord Shiva and he is said to protect all the people of this area from the negative powers that dwell surrounding this area. This temple is situated in beautiful natural surroundings of Kyari village of Kotkhai. One can spend hours and hours together in this temple which provides quite and peaceful environment to every one.

Lankra Veer Temple (Courtesy:-wiki-dostoprimechatelnosti.ru)


Kotkhai Palace

This palace is located in the valley of Kotkhai on hilltop. It was built by King Rana Sahab. Local people popularly call this palace as 'Bussa'. This palace was constructed in beautiful Tibetan architectural style. This palace shows Pagoda style constructions with wooden carvings. Tourists get mesmerized when they see the natural beautiful scenes of valley down below and the beautiful flowing scene of 'Gir ganga'.


Kotkhai Palace of Himachal Pradesh (Courtesy:-www.wiki-dostoprimechatelnosti.ru )


Mahamai Mandir


Mahamai Mandir is the Goddess Lakshmi temple situated in Kiari village of Kotkhai in a green lush beautiful background of Pine orchards and green apple gardens. The temple walls are made up of stones and the big doors of the temple are made up of beautiful timber carvings. Thousands of pilgrims gather every day in this mandir to enjoy the serene atmosphere of this destination.

Here is Most popular pilgrim place Tirumala Tirupati and its surrounding piligrim places


Nera Ghati

It is a popular tourist spot of Kotkhai valley. It is great picnic spot center decorated with natures lush green apple gardens and lush green pastures. Photographers especially enjoy this site for its panoramic view to capture natures most beautiful views in different angles.
Climate aspects of Kotkhai surroundings
Very pleasant climate conditions prevail throughout the year in Kotkhai town. Summer season in this region extends between April to June whereas winter season extends between November to February. During summer season the minimum temperature recorded will be 15 degrees Celsius and the maximum is 28 degrees Celsius. During winter season the temperature ranges between 4 degree Celsius to 15 degrees Celsius.

How to reach Kotkhai

By Air, the nearest Air Port to Kotkhai is Shimla Air Port which is connected to all major Air Ports in India. From outside the Air Port one can avail Taxis or Cabs to reach Kotkhai which is 60 km. away from Shimla.
By Train, the nearest Railway station is Shimla railway station. From outside the Railway station, one can avail Taxis or Cabs to reach Kotkhai.
From Shimla bus station, direct buses, Taxis or Cabs are available to reach Kotkhai.