Top US Scholarships for Indian students to study abroad

The US government, Indian bodies and individual universities and colleges in the US offer many scholarships & fellowships for Indian students, research scholars and professionals who want to pursue higher studies or research in US institutions.


The US is a popular destination for Indian students seeking to study abroad, but education and living there can be expensive. Most students seek financial aid to study in US universities. This list covers some of the most popular and generous awards that are available to prospective and current Indian students.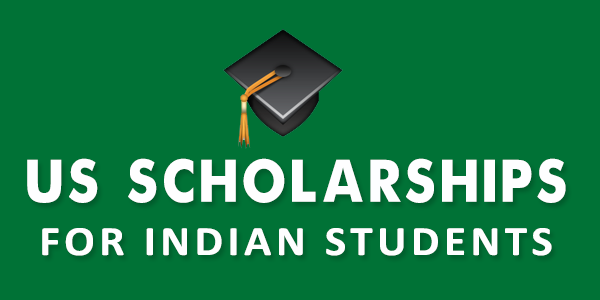 Fullbright Fellowships for Indian Citizens

The Fullbright scholarship is one of the most popular US scholarships and fellowships for Indian citizens, administered by the US government. Applications are processed by the US Embassy in India. Awards range from student awards for master's or visiting research programs in the US to scholar or teacher awards for fellowships and research in the US. Awards include Fulbright-Nehru Masters Fellowships, Fullbright-Nehru Doctoral Research Fellowships, Post-doctoral fellowships, Academic and Professional Excellence Fellowships, and the latest Fullbright-Kalam Climate Fellowship. Awards are offered in all fields except medicine.
Application deadline: Deadlines for various fellowships either June 15 2016 or July 15 2016.
Hubert H. Humphrey Fellowship Program

This is a non-degree Fullbright fellowship program that aims to attract experienced professionals from developing countries for 10 months of non-degree graduate study and professional experience. Offered across various fields at universities across the country, it covers tuition and fees including monthly allowances, round trip expenses, domestic travel costs etc. Application forms are available at the USIEF website.


Aga Khan International Scholarships

Offered to Masters and PhD level students under 30 years of age, from developing countries and interested in developmental work. Financial assistance is given according to the student's needs; half of it is considered a loan to be reimbursed at a service charge of 5% per annum back to the Aga Khan Foundation. Preference is given to students who have been able to secure supplementary funding from other sources as well.
Application deadline: March 19 (for Indian students).
Tata Scholarship for Undergraduates at Cornell University

A total $25 million scholarship is offered for up to eight semesters, to 20 talented undergraduate students who have been accepted into Cornell University. Preferences are given to students of College of Architecture, Art, and Planning, Applied Economics and Management major, College of Engineering, and students of traditional sciences and social sciences. Applications are to be made to the Office of Financial Aid at the university.


Brandeis University Merit and Need-Based Graduate Scholarships

Students pursuing master's degrees at Brandeis University, Massachusetts can obtain merit-based or need-based scholarships for their education. Merit scholarships typically cover part of the tuition fees and may be supplemented with low-interest government loans. Various award amounts are also offered to students in financial need who are enrolled for at least 6 credits per semester after they complete the International Application for Financial Aid. Further application instructions are available only to applicants during the application process.

See more details at the official website - http://www.brandeis.edu/


University of California Berkeley Fellowships for Graduate and Post-doctoral Studies

Students of the University of California Berkeley who are nominated by their department may apply for fellowships that typically offer tuition, fees and stipend to support their education and living expenses. Awards are offered across various fields, and more awards can be found on the website for the Graduate Fellowships and Awards page of the university. Award values vary. The Fellowships for Entering Students, for instance, typically offer stipends ranging from $18,500 to $30,000 per academic year for one to two years.
Application deadline: Internal deadlines depending on departments


Read more details at http://www.berkeley.edu/


Scholarships for International Female Students
American Association of University Women (AAUW) International Fellowships offers up to 5 fellowships to women of any nationality, studying in an accredited university in the United States.
Application deadline: Applications can be submitted between August 01 and December 01 (both days inclusive).
MIT- Zaragoza Women in Logistics & SCM Scholarship is offered to international women students choosing to study at MIT's Zaragoza Logistics Center

Other study abroad scholarships and fellowships to keep an eye on include the
Rotary Peace Fellowships
American University Emerging Global Leader scholarship for students of American University in Washington D.C.
Emory University Needs-Based Scholarships
East-West center Scholarships & Fellowships (for students of Asian origin)
Clark University Wien International Scholarship Program
Harvard University Scholarship
Iowa State University International Merit Scholarships
IllinoisState University International Awards (merit based awards) etc.