Which is better - MBA or Masters from a foreign university?

Choosing between an MBA or a Master's degree at foreign schools can be difficult, but there are differences between the two. MA is better for specializations while MBA offers general business skills. Students should make a choice based on their own ambitions and backgrounds.


Are you confused about choosing between MBA and a Master's degree in another specialized business course at a foreign university? You are not alone. An MBA degree has been seen as one of the essential qualifications that a graduate should have in order to enter into the business world. Top colleges in the US, UK, Australia and elsewhere offer high quality business masters as well as MBA degrees that are popular with Indian students who want to study abroad. But the MBA degree has been available to students only in the last hundred years, while the Master's degree has been around for much longer.

Check out more countries to study abroad other than UK and USA.

Historically, the first master's degree was awarded to a student in Morocco in 859, and it has since been recognized around the world as a qualification offered in all disciplines, that recognize the advanced skills of the holder. But it is interesting and illuminating to see what critics of the MBA degree have to say.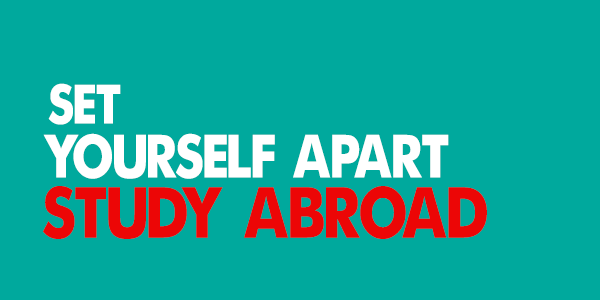 Most critics point out that the MBA degree aims to create a manager in the classroom, which is not practical. They claim that students learn by being in the field, and learning on the job. These critics have seen a link between the 100,000 MBAs who graduate in the USA, 40% of whom then go on to take finance-related jobs, and the recent economic downturn in the country. It is claimed that MBA programs abroad are trying to make managers of people who have never managed anything.

How do you make a choice between MBA and MA with such a caveat looming overhead?


MBA versus MA: Objectives & Learning Styles

From the perspective of MBA critics, students who want to learn how to be an effective manager have a choice that they must make. It is useful to compare MA programs with MBA programs to make an effective choice at this stage.

MBA programs, especially from foreign universities, aim to teach skills based on a candidate's professional experience or life experience. MA programs on the other hand, aim to develop the candidate's academic background.

Students should consider their professional experience before they apply for an MBA degree. Do they have the appropriate experience to be able to effectively learn from the program?

Another difference between the two programs is in teaching style. MBA programs are usually taught with the aid of case studies, which are nothing but real-world examples from the business world of problems that students can discuss, explore and come up with solutions to in groups. There are some traditional tutorials and lectures involved, but very few.

MA programs in foreign universities are taught almost entirely with tutorials, lectures and presentations, in classroom or laboratory settings. Independent learning is encouraged. While modern technology has permeated both MBA and MA teaching styles, these basic differences remain.


MA or MBA: Specialization versus generic

When pursuing specialized fields of study, such as human resource management, students will find that MBA programs often offer a more generalized skill set to tackle business-related scenarios. MA programs on the other hand, offer more choices and the specific theoretic and academic framework for tackling that area. Master's courses, in other words, will usually let candidates choose the course load they want.


What do Employers Feel about MBA/Masters from foreign universities?

When it comes to specializations like personnel management, many employers also feel that MBA courses have more general business lessons than specific HR courses that are relevant to the area of focus. In specialized fields, many business schools abroad have MBA programs but masters degrees set students apart from the others.


Which program is the right one for you?

The differences represented above do not create a black and white demarcation between MBA and MA courses. The debate over which is the better course for those who want to enter the field of business is ongoing. Both degrees have advantages and disadvantages. The program that you ultimately choose will be affected by your own ambitions and background.

If you have a specific future goal in mind and hope to specialize in a certain area, then you may find that a Masters degree will benefit you more than most generic MBA courses will.

Of course your qualifications and background will also affect your choice. Most reputed masters programs and MBA programs abroad have very specific requirements for GMAT/GRE scores, academic achievements, professional experience or language requirements. Making a choice between the two should therefore depend on your own experiences and background. Your ultimate aim should be to make the most of your own potential.