How to select a university for pursuing higher studies in US

Do you wish to pursue higher studies in US? Do you want to select the university best suited to you? What factors should be taken into account in selection if joining US universities? Read this article to find answers to these and such other questions.


Introduction
Selection and finalization of an university for pursuing higher studies in US, is a very crucial factor in successful culmination of the whole process. There are more than 1700 institutions in US which offer masters and doctorate degrees in different areas of specialization. Majority of the top ranking educational institutions in the world are in US. It often become very challenging for the aspiring students to finalize the specific institution which suits best to them, taking into account all relevant factors. In this article various factors which should be kept in mind while finalizing the university will be discussed.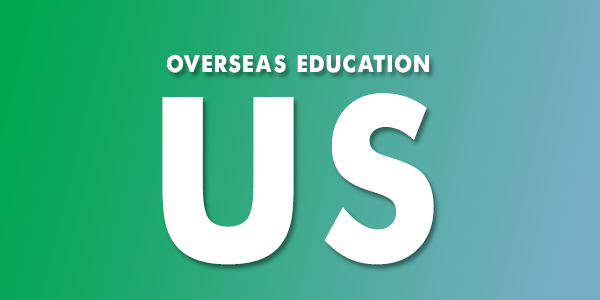 Factors to consider
The following is a list of some of the important factors which should be reckoned while arriving at the final decision. However the factors are to be prioritized as per specific requirement of the student after discussion with family.
Courses on offer.
Location and setting/size of campus.
Costs and availability of funding.
Accreditation, rank and reputation.
Competitiveness of admission.
Campus life.


University selection (Step-I)
Select universities which offer degrees intended to be earned at masters or doctorate levels like MS, PhD etc. in the desired fields of study.
Revised the list by eliminating universities with unaffordable costs.
Further prune the list on the basis of faculty and their research.
Compare the campuses on the basis of their location, severity of climate, air connectivity/travel time involved, size i.e. total number of students population, cultural diversity, presence/strength of Indian students/professors, availability of housing etc.
Further revise the list taking into account chances of availability of financial aid. It may be noted that the PhD students are preferred for financial aid.
College/university search engines may be used to narrow down search to about 50 universities in the step-I.


University selection (Step-II)
The websites of each university should be studied thoroughly in following manner -
First visit international admission page and find out admission criteria, application process and deadlines.
Next visit the financial aid page to know about cost of education and availability of scholarship, fellowships or assistantships.
Afterward visit the department website to explore facilities available, profile of faculty members etc.
The student services and international students page should also be visited to know about the campus life and student activities.
University selection (Step-III)
The final list should be narrowed down to 8 to 10 universities screened primarily on the basis of scores of standardized tests like GRE, GMAT, TOEFL etc. Generally the selected universities may be a mix of 2-3 higher ranking universities to take a chance, 2-3 universities matching with the scores in hand and other factors and remaining 2-3 safe universities where is appears easier to get admission on submission of application.


University accreditation
There is nothing like a Central Government office or organization (like UGC in India) in US that approves or recognizes universities. Instead there is a system of voluntary accreditation which is carried out by non-governmental accrediting bodies to ensure that the concerned educational institutions meet the norms and standards. It is always advisable to check the accreditation status of an university while selecting the same for pursuing higher education. Accreditation information can be obtained from US Government websites like -http://www.ope.ed.gov/accreditation/ and http://www.chea.org.

University ranking system
There is no Government system of ranking of universities in US. However annual ranking data is published by non-Government organizations like US News and World Report, Princeton Review and the THS-QS World University Rankings etc. However it may be noted that though such rankings gives fair idea and provide useful inputs in university selection, but they rely on their predetermined factors only. A given ranking may not determine many factors which matters in a specific case like the teaching quality, accessibility of faculty members, campus life, students advising and availability of opportunities for research, internships etc.


Contact USIEF
The United States India Educational Foundation (USIEF) offers advising services to indian students on higher education opportunities in the US. An aspiring student can visit their Education USA centers at New Delhi, Mumbai, Chennai, Hyderabad and Kolkata and attend their free basic information sessions of one hour duration.
United States India Educational Foundation
12 Hailey Road
New Delhi 110 001
E-mail - info@usief.org.in
Phone - 011-4209-0909/2332-8944
Fax - 011-2332-9718
Toll Free Number 1800-103-1231 ( Monday to Friday, between 02.00 PM and 05.00 PM)

Conclusion
Proper university selection can be carried out systematically by proper research and due devotion of time. No other individual or organization is likely to take pains even on paid basis to select the best suited university for any particular student. Therefore it is advisable that the students should themselves selected university best suited to them.