Top Italian Scholarships to Finance Your Education Abroad

Many Indians choose Italy to study fashion, art and food technology. More and more avenues of education are also opening up in other branches of study. These scholarships will help you finance what can otherwise be an expensive education.


Indian students travelling to Italian cities to study art, fashion, science, performance arts and more have many funding options available to them. The Italian higher education system at universities and AFAM schools (for higher education in arts, music and dance) is typically split into three cycles. The first cycle refers to bachelor's level courses. The second cycle comprises master's level courses. This 3+2 year format is followed by the third cycle of doctoral or post-MA studies. The Italian government and universities offer several scholarships for some or all of these courses in various disciplines.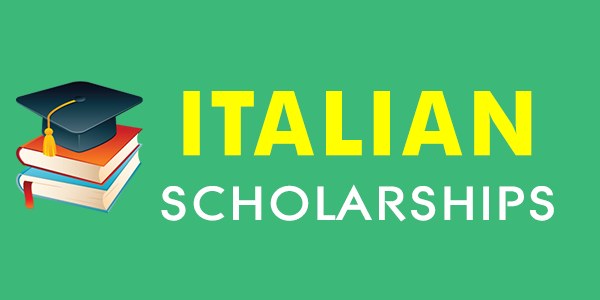 Italian Government Scholarships
The Italian government offers scholarships for undergraduate university courses (first cycle), master's degree courses (second cycle), doctorates, AFAM courses, courses in specialization schools, research and advanced courses on Italian language and culture. These courses are typically offered on a renewal basis, which means that students can renew the scholarships every year, for as long as they are studying. More information on applying to Italian bursaries for scholarships of various amounts is periodically available through the website for the Ministry of Foreign Affairs and International Cooperation.
Application dates: Applications typically open in April.
Bocconi Scholarship for Undergraduate and Graduate International Students
Students applying for a bachelor's program, Law program or Master of Science program at the private Bocconi University in Milan have access to scholarships offered by the university on a fully renewable basis throughout the duration of your academic program. Scholarships typically are full tuition waivers of 11,000 Euro to 12,000 Euro a year, up to a maximum of three years for bachelor's and two years for master's courses. The application for these scholarships can be submitted along with your program application.

Application deadlines: For bachelor's programs or Integrated Master of Arts programs, applications typically begin with the Discover Your Talent program in May and winter and spring rounds in January and April.

For Master's programs, several rounds are held, with applications opening in December. Check with the University of Bocconi International office for more details.

Also, read our study abroad guide to learn more about how to plan your overseas education. You can find country-wise details of study abroad programs available for Indian students with scholarships.


Pavia Fund for Cooperation and Knowledge
This scholarship is offered to students from developing countries, who are interested in a one-year exchange program at the University of Pavia in Pavia, Italy. Announcements of calls for applications should be checked on the website. Programs for which scholarships are offered vary. A stipend of €8,000 is offered by the university, which is enough to cover a full year of education. More information and an extensive list of FAQ (frequently asked questions) are available on the official website.

Application Deadline: 12.00 pm (Italian time) of the 27 May 2016.
Applications are typically posted in May for admissions to the following year.
University of Bologna Study Grants for International Students
The University of Bologna offers study grants of a total of 11.000 € to students who want to study a First Cycle, Second Cycle or Single Cycle (Integrated cycle) degree programs at the university. The scholarship value is enough to fund an entire year at the university. Known as the Unibo Action 2 study grants, these are offered on the basis of GRE and SAT scores to students who have the required qualification for registering at a particular course at the university. There is also an age limit of 30 years on applicants. You can apply for the scholarship even if you do not already have GRE or SAT scores, but are going to appear for either of the exams before the scholarship application deadline. Some students can have their grants renewed in the years following their first year at the university.

Application deadlines: The call for applications is typically announced in January; application deadline is usually in March; Results are published in April.

Before applying for a scholarship at an Italian university of your choice, it is advisable that you contact the international office of that university. Italian scholarship application systems can be confusing to navigate, especially when faced with a language barrier when first starting a program in Italy. Confirming your eligibility for a scholarship that you are interested in will help you avoid unnecessary hassles down the line.


Other scholarships to study in Italy

The scholarships listed above are only a few of the scholarships available to students. There may be more scholarships available at the time of your application through Indian-Italian cooperation bodies. One of the places you can find more information is at the official website of the Italian Cultural Institute in New Delhi. There are several other foreign governments offering prestigious scholarships that Indian students can apply for. These include: the Singapore International Graduate Award, the Chinese Government Scholarship-Bilateral Program, Korean Government Scholarships, National Overseas Scholarships by India's Ministry of Social Justice & Empowerment and the Singapore MOE Tuition Grant Scheme.