Working in Canada After Graduation

Indian students who want to work in Canada after graduation should meet the minimum requirements of at least eight months of study and several other requirements. Find out who is eligible to work in Canada after study.


Canada is a top choice for Indians looking to study abroad. While some Indians return home after their studies are complete, other choose to stay on and work in Canada. Are you about to complete your studies in Canada? Find out if you are eligible for a Canadian work permit.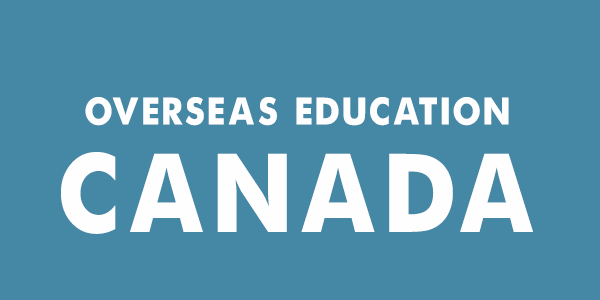 Canadian Education Requirements
You are eligible for a work permit after studies in Canada provided you meet the following requirements:

You must be a full-time student at a Canadian university with at least 8 months of study on your course, and have a valid study permit. Further, the university, college or professional school you are about to graduate from should be either of the following:
A public college, technical school or trade school, university or, if you are in Quebec, a CEGEP (a publicly-funded pre-university college)
A private institution for post-secondary education that has the same rules as public universities
A private college or institute in Quebec which offers at least 900-hour long programs that lead to a DEP title or a ASP title
A private institution that is authorized to award degrees, only if you are studying for one of these authorized degrees


Note that if you are studying or have completed a professional or vocational training course regulated by the MELS (Ministère de l'Éducation, du Loisir et du Sport) at a public or private institution in Quebec, then you may be able to apply for a Post-Graduation Work Permit.


Important: You must apply for the work permit within 90 days of having received an official letter or transcript from your institution informing you that you have met the requirements for completing the program. You can only apply for a work permit if you have completed and passed your program and are eligible to obtain your certificate, diploma or degree.


You have to be at least 18 years of age when you apply to be eligible for a Canadian work permit after studies. You also need to provide a letter from your institution that outlines the duration of your program and the code of the program. This needs to be sent with the work permit application.


Duration of Work Permit
How long you can work in Canada on a Post-Graduation Work Permit depends on the length of your study program. It cannot be shorter than the duration for which you are allowed to work.

In general, your study program has to be at least eight months for you to be eligible to work afterward. For longer courses of less than two years, you may obtain a work permit for the same duration as your course. If your course is equal to or longer than two years, you can obtain a work permit for a period of three years.


Who is Ineligible for Work Permits
You cannot obtain a work permit if you participate in a series of fellowships and Programs including the following:
Government of Canada Awards Program that is funded by DFATD (Department of Foreign Affairs, Trade and Development Canada)
Canadian Commonwealth Scholarship Program that is funded by DFATD
Receive funding from the Canadian International Development Agency (CIDA)
A distance learning program in or outside Canada


You are also not eligible if you have been issued a Post-Graduation Work Permit in the past, after a previous course of study.