Working While You Study in the UK

Indian students on a Tier 4 (General) and Tier 4 (Child) visa to the UK can work while they study. But there are restrictions on part-time work introduced in an attempt to eliminate visa fraud. Find out more about working while you study in the UK.


Indian students have been flocking to the UK for higher education at undergraduate, postgraduate and post-doctoral levels for decades. But the costs of a quality UK education, especially at premier universities and colleges, can be quite high. To add to that, the cost of living is also high. The rupee also does not convert favourably with the Euro or pound. If you have scored a scholarship for boarding and education, you may still want to earn extra from a part-time job to be able to fund daily expenses and travels around the country.

The UK has in recent years been known for its strict immigration policy. But student enrolments continue to be high and more than 10,000 students have been joining UK universities over the last few years. Many of these students find work while they study. But with visa fraud cases on the rise in the country, the UK government has been taking steps to place some restrictions on immigration. Despite this, you can still find part-time work while you study, with conditions.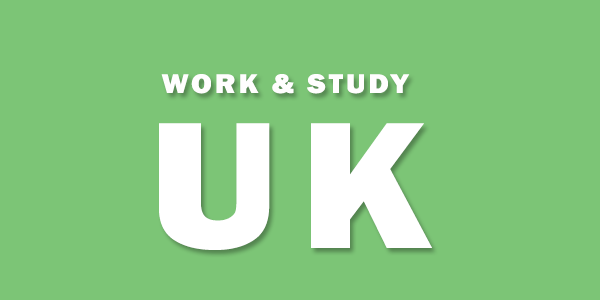 Rules for part-time work on a student visa
The first thing to note is that in 2015, the UK government introduced a no-work-while studying restriction on foreign students coming in to study from beyond the European Economic Area (EEA). However, this restriction is limited to students enrolled in colleges of further education. In other words, you can't work in the UK on a student visa, if you are a student of a vocational training institution.

But you CAN work in the UK if you have come to the UK on a Tier 4 (general) student visa. You can also work if you have a Tier 4 (Child) visa as long as you are over 16 years old. However, you must follow the restrictions on work hours and other rules in place.


Restrictions on part-time work while studying in the UK
The restrictions for working part-time can seem complicated to new students. They are simplified here.

If you are enrolled in an undergraduate or postgraduate degree course at a university or college that is listed on the list of recognized bodies and the official UKVI Sponsor list, then you can work for a maximum of up to 20 hours a week. Note that this limit applies to the times when your course is in session. You can work unlimited hours during course breaks and holidays.

Holders of Tier 4 (Child) visas in the above the age of 16 years can also work. However, they are restricted to working a maximum of 10 hours a week as part of their program. They can also work as a student union sabbatical officer for up to a period of two years.

If you are enrolled in a course at a university not listed on the lists mentioned above, or you are studying in a further education institution, you are not allowed to work while you study.

Those who have completed their PhD and have applied for and received an extension of their Tier 4 visa on the Doctorate extension scheme are allowed to be self-employed or to fill a permanent vacancy. Other categories of students are not allowed to be self-employed or hold permanent positions in the UK.