Scholarships to Finance Your Study in Singapore

Singapore is a popular destination for Indian students, but expenses of tuition and stay can be high. The Singapore government and top universities offer various scholarships to outstanding students and research scholars at various levels, to help finance their study in Singapore.


Singapore is a top emerging destination for Indian students who want to study banking & finance, management, engineering, law, social sciences and other courses at undergraduate and post-graduate levels. But, it is also one of the most expensive cities to live in. How do Indians finance their education and stay in a city that has topped the global list of most expensive cities in the world?

Many students take advantage of scholarships offered by the Singapore Ministry of Education. The Ministry offers scholarships of a whopping S$210 million annually so that it does not matter that the rupee is weaker than the Singapore dollar. In addition, there are plenty of scholarships that the country's top universities also offer. Have a look at some scholarships that Indians students can apply for to study in Singapore.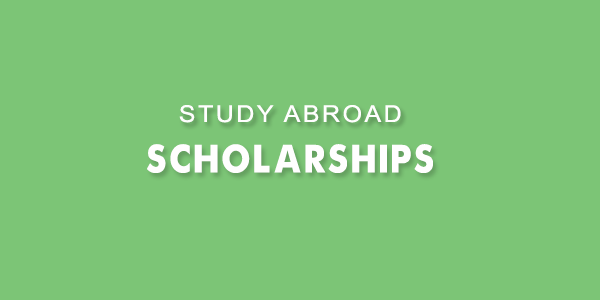 For Undergraduates:
SIA Youth Scholarships
The SIA Youth Scholarships are meant particularly for Indian students who want to join a selection of junior colleges in Singapore. It is offered for two years and results in a Singapore-Cambridge GCE 'A' or equivalent certificate. You are only eligible to apply right after the 10th standard if you have an average of 85% or a minimum 'A' grade. English should also have been your first language at school.

The annual allowance offered by the scholarship is S$2400, including hostel accommodation. In addition, you also win return economy airfare, accident insurance and medical benefits.

Application dates: Applications open between June and July
Nanyang Scholarship
Offered by one of Singapore's top universities, this merit-based scholarship is awarded to talented international students who want to join at the university at the undergraduate level. Strong academics and excellent co-curricular records are essential requirements for applicants. You can apply for the scholarship after completing your 12th standard in an Indian school. The Nanyang Scholarships offers full tuition waiver and you also win additional allowances like accommodation, travel allowances, and costs for books and materials are covered up to various degrees.
Application dates: Application to be sent with course application
For postgraduate and post-doctoral students:
Singapore Millennium Scholarships
These research scholarships are offered to engineers and research scientists who have earned a Bachelor's degree and have been accepted into a doctoral program at Nanyang Technological University (NTU), National University of Singapore (NUS) or any other research institution in the country. You can apply for the scholarship for research in life sciences, engineering, environmental science, physical and materials science etc.

The scholarship includes monthly stipends of S$2000 for M.Sc, S$3000 for Ph.D and S$5000 for post-doctoral training, including some travel allowance.


Singapore International Graduate Award (SINGA)
Several top Singapore universities and other organizations including NTU, NUS and others offer the SINGA award to students who want to pursue a Ph.D at these universities or an A*STAR research institute. A*STAR refers to the Agency for Science, Technology and Research, under which there are several research institutes. Areas of research for which the award is offered are two: Physical sciences & engineering, and biomedical sciences.

The scholarship awards a monthly stipend of S$24,000. After you have passed the qualifying exams for four years, your stipend increases to S$30,000. An establishment and airfare allowances is also given to students.
Application dates: Applications can be made twice a year, in January and August. Applications for one cycle open after the closing dates for the application of the other cycle, typically on January 1 and June 1

Several other scholarships that Indian students can also apply for include the NUS MBA Scholarship, the NUS Women in Business fellowship, the NGS Scholarship (offered by NUS for PhD hopefuls), Nanyang Fellows MBA Scholarships, MOE Tuition Grant and more. Note that the MOE Tuition Grant cannot be applied for if you are already receiving other government subsidies for the same course or other courses in Singapore.