Top Scholarships for Your Medical Studies Abroad

Medical students at undergrad and postgraduate levels can win international scholarships to pursue their desired career in medicine. Indian students and professionals can apply for scholarships at universities in New Zealand, Australia, USA, UK, Amsterdam etc.


Medical students from Indian who want to study in Australia, New Zealand, Europe, the US or elsewhere can apply for several scholarships to individual universities. There are fewer scholarships at undergraduate levels than there are at graduate and doctoral levels. However, many scholarships for first degrees and more for graduate programs and beyond are available for medical students.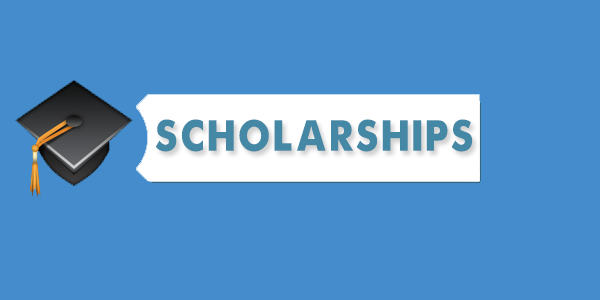 Scholarships in Australia and New Zealand
1. John Snow Scholarship

Indian students enrolled in a medical school in New Zealand or Australia can apply for the AFPHM (Australasian Faculty of Public Health Medicine) John Snow Scholarship, based on a written work related to public health. Applications are judged by regional committees and finalists will be invited to present their papers at the RACP Congress or AFPHM Annual Scientific Meeting. A national awardee will be selected from the presenters. The prize for regional representatives includes travel assistance up to AUD $600, as well as full registration to attend the scientific meeting.

Application deadline: Applications are now open until 5 pm on October 7, 2016. Applications along with supporting documents need to be submitted in PDF format in a single document at -foundation@racp.edu.au.
2. John Hamel MacGregor Awards in Medical Science

This prize is awarded to students who want to pursue a postgraduate research program or study a Bachelor of Medical Science at New Zealand's University of Auckland. The award is a value of up to $8,500 offered for a year.

Application deadline: Typically closes around 1 November. Applications are currently closed for 2016. Applications will reopen around 6 weeks before the closing deadline for the 2017 session.
Scholarships in North America
3. American College of Surgeons International Guest Scholarships

The American College of Surgeons offers grants of $10,000 to young surgeons (graduates who have completed surgical training) between the ages of 35 and 50 for study, research or medical training in US and Canada. Applications can be made online.



4. AMWA Awards

The American Medical Women's Association nominates student members of the association for a variety of grants and fellowships. These include Leadership awards, travel grants for Jim Heller annual meetings, medical education scholarships and more for domestic and international students studying at a North American medical school and enrolled in the AMWA Awards. Application dates vary. However, post your application and relevant documents to - awards@amwa-student.org


5. Siemens-ASCP Scholarships

Siemens Healthcare and ASCP (American Society for Clinical Pathology) jointly offer a series of merit-based scholarships to graduate lab professionals such as medical technicians, technologists and scientists who want to study at participating US medical schools.

There are a few other medical scholarship options that medical students to the US can explore.


Scholarships in Europe
6. Amsterdam Merit Scholarships

Prizes of € 6,000 or € 9,000 or € 12,000 are offered to non-EU students at a Master's program of the Faculty of Medicine at the University of Amsterdam. Applicants are assessed on their academic records and letter of motivation. Applications can be sent via email to a university representative. For more details, visit the website of the Academisch Medisch Centrum.

Application deadline: Before January 15. Applicants need to send an email Mrs. M.J.L. Lenoir at m.j.lenoir@amc.uva.nl along with an essay on why they should be considered.
7. The John Abernethy (Barts) Scholarships for Medicine, London

These undergraduate scholarships are offered to medical and dental students studying at the Queen Mary University of London, based on their need for financial assistance. Individual applications are therefore not required. Students must be pursuing an MBBS or BDS degree. Scholarships of £5,000 are offered for each of the five years of the program, renewed based on the student's progress. Students cannot apply themselves; nominations are made by the School of Medicine and Dentistry.

These are only a few scholarships available to Indian medical students who want to study abroad. You can find several other scholarships for study or research in Germany, Sweden, Denmark, as well as several other UK and US scholarships with some research.