Best tips and formalities to follow to study abroad in America

Once a student decides to study in America, one has to know certain important things before they enter into America. In this article I gave some best tips and some formalities to know and follow while the students they enter into America for their studies.


Introduction

Indian students who are going abroad to study in America must know certain important things and formalities to follow to make their stay and studies successful in that country. They have to understand and follow these things very strictly for their uninterrupted studies in America. Students have to develop some good knowledge and understanding regarding the following aspects before they enter in to that country.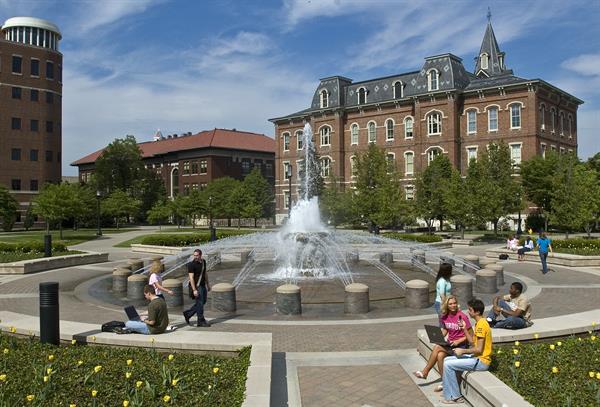 University of Harvard (Courtesy:-else.wikia.com/wiki)

Reach the country few days before joining the classes

Student must plan himself to reach the place where he/she is joining the college or university for the course just few days earlier than the time of starting of the classes. This will help the student to procure proper residence, to understand the climatic conditions of the place, adjust themselves to the surroundings etc.

Here is Important Scholastic Aptitude Tests to appear for Indian students to study abroad



Procure proper residence

Students should try to get on-campus residence which provide a lot of comfort to take their course in a college or university. If not possible student must arrange a residence which is very close to the campus. If student select a residence which is far away from the campus for saving money will cause lot of discomfort in attending the classes in time regularly.



Arrange proper provision for economic support

Student who got admission in a particular college or university has to pay the tuition fee well before their arrival to America. If there is an option to pay the fee after their arrival one has to prepare themselves to pay the fee through Credit or Debit card. Monthly expenditure of a place depends upon the standards of living of that place. Basing on that a monthly expenditure of 500-1500 dollars is necessary. A student must preserve himself or herself at least six months expenditure in advance so that there may not be any problem during their stay in America.



Adjust yourself to the time zone

When it is night in India it will be morning in America. Adjusting to the day and night conditions because of time zone changes is a bit difficult for any body. So the first thing is to adjust yourself to the timer zone changes. At the beginning, student must try themselves to be awake in the day conditions of America even though they get sleep for few days so that they can adjust themselves to the new time zone changes. If they don't restrain themselves to the sleep has to face problem while attending classes in the college or university.



Register for the course in the college or University

First important thing for the student is to register themselves in the college or university to which they got admission. A student will get ID within 2-3 days after enrolling themselves in the institute. This ID is very very important to open an account in any bank or to get mobile SIM card or for any other daily activities in America.



Meet the Student Advisor of the Campus

The other important thing after enrolling in the institute is to meet student advisor or Counselor of the institute. Every college or institute have a student advisor or counselor who can provide authentic information regarding any issue regarding their stay in America for their education. Student advisor can give valuable advice about hostel facility, opening bank account and various other issues related to their stay in America.

Here is Ten best study abroad scholarships for higher studies in international univerities



Develop awareness regarding American education

Unlike Indian education where Theory in the course has more importance but American education give more importance to practical and assignment or project works. Students have to do these works without copying from others. GPA grading marks will be given basing on the quality and standard of these works only. So Indian students have to adjust and tune themselves to the American evaluation system in educational institutions.



Acquaint knowledge regarding rights to do a job while studying in America

Students having F-1 Visa can do job only in the campus of the institution where they are undertaking their course. A student can do the job outside when a professor recommends a job which is per view specialization of their course they are undertaking or the course that needs hands on experience. So a students must aware about the constitutional rights to do a job in America as a foreigner.

Here is Advantages and disadvantages of studying in Europe



Develop co-cordial contacts with international students

America is a country of mixture of different cultures. Expo user to such different cultures will help a student broaden their knowledge, various skills like communication skills, working skills etc. So to brighten their future every student should interact with the students of other countries and should maintain co-cordial relationship with them.


Give importance to self protection

Always try to move outside as group rather than a single individual. Never prefer to move outside at night time. Till you adjust yourself you have to take care about your food, about your visits to outside and your self protection.
Some important formalities to follow in America

American constitution provides more freedom to every individual residing in that country irrespective of caste, religion, race or country. So every individual has to utilize their freedom as well as to follow certain formalities to make their stay happy in that country. Some of the traditions and formalities to be followed were given below.

Maintenance of time is a very important issue in American culture. Everything has to be done on time even without a lapse of one minute. It is very important to attend the work on time but there is no need to attend before the time or too early also is very important in American culture.


One can call Co-student with Mr./Ms. along with first name. Student call Professors with Mr./Ms. along with their last names.


In American culture, ladies have equal rights with male counterparts. Showing disrespect, dishonoring, harassing female in American society will be taken seriously and in such situations have to face severe consequences and punishments immediately. So Indian students have to interact properly with their female counterparts.


Students below 21 years should not go for drinking alcohol. Drunken driving will be taken very seriously in America. If any body caught drunken driving by a police will not escape like as in India and the person has to face severe consequence of the law in America.


Transgenders (Gay) are common in American society and they move freely even in educational institutions. Showing disrespect, dishonoring, looking low at them etc. are considered to be against the law of America.


Indian students have to learn how to deal and develop co-cordial relationship with fellow 'African-American' classmates in the campus. Honoring and treating all people equally is very important in American society.



Conclusion

Students who wish to study abroad in America must utilize the freedom of this country for their own welfare and development. Student has to enjoy the freedom given in this country, has to focus on their education, has to develop their skills in various aspects to brighten their future. If the student deviate their focus from their main goal and get addicted to various bad habits will lead to a disaster in their life.