Are You Waitlisted for MBA Abroad?

If you are waitlisted for MBA at a foreign university, you can write a waitlist letter to improve your chances of acceptance in the final list. Find out how to write the perfect waitlist letter to impress the admission committee.


If you have received a letter informing you that you have been waitlisted for the overseas MBA course you have applied to, do not get discouraged. Many Indian students applying to MBA courses in foreign universities and having been waitlisted do not realize that they have an opportunity to turn the admission officials in their favour.

A waitlist means that the university thinks you are good enough, but that they already have accepted students of a similar profile as yours. But, the gist is that you have managed to qualify for admission to the school. Now is the time for you to send a waitlist update to the admission committee, convincing them that you are a desirable candidate. In other words, take advantage of the reply you normally would make to a waitlist intimation, by talking about your interest in the school. This will make you stand out from many other stereotype responses to such waitlist notifications and keep your hopes for your study abroad dream alive.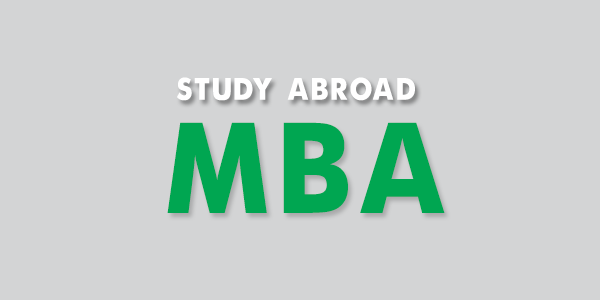 What to put in your waitlist letter

In general, your waitlist letter should talk about the following:

your recent qualifications and achievements (since application), to show you are an even better candidate now than you were when you applied
any steps that you have taken to improve upon your weaknesses; and your eagerness to study at the school

Here is a brief structure on which to base your waitlist letter. Note that this is not your SOP. It should not be more than two pages long. It is only an update in response to the notification of your waitlist.

To begin the letter, start by thanking the school for continuing to consider you for their MBA program. Do not dwell too much on your disappointment at not making it to the acceptance list.
Go on to talk about how the school's approach and values fit in perfectly with your own goals.
Next, mention that you agree to take any additional instructions that you have been asked to follow, or any additional courses that you need to, in order to improve your qualifications.
Now talk about the qualifications and other achievements that you have made since your application. However, do not go over your academic history and work history, since the committee already has that on your CV and application letter. Instead, talk about what you have achieved since then. For instance, if you have volunteered somewhere, earned a patent, joined a club, had an article published, launched a business and any other recent accomplishments in academics or at your place of employment.
Finally, talk about how you have tried to strengthen your weaknesses (being careful not to mention them overtly). For example, if you signed up for a public speaking course, talk about the awards you won or how much fun the experience is. Do not talk about your fear of public speaking. Give your efforts a positive and proactive spin to focus on your efforts to improve and not your weaknesses.

Overall, make it clear that this is the school you want to go to and that it is your first choice. Also keep the letter short - two pages should be perfect. Send it off and then wait for officials to get back to you, and keep searching for education loans, preparing for your travel etc. so that you can make bookings and applications as soon as you receive the acceptance letter.

Here is some useful content that can work as your guide to funding your overseas study, writing scholarship essay, preparing for the visa interview, finding the right scholarship and deciding on the type of student accommodation abroad.