Study MSc. Big Data course abroad at Staffordshire University, UK

Keen to pursue a post graduate Big Data course abroad? Check out this article to know about the MSc. Big Data programme offered by Staffordshire University, UK. You will get complete information about its unique features, course fee, curriculum, etc.


Staffordshire University, UK invites applications from students to pursue its unique M.Sc in Big Data programme at its School of Computing. The primary focus of this post graduate program in UK is to enable you to learn not only how data is stored and processed but also understand the aspects of varied data tools which would help into making an in-depth analysis of that data. Such an analysis would subsequently help you to comprehend how such data can be utilized by a company to become business savvy about its customer base.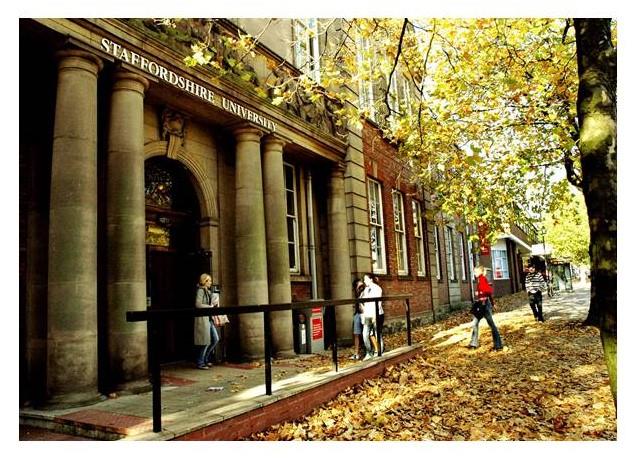 [Image source: Official press release]


About the M.Sc. Big Data course
Duration
It is a 2 year full time course, beginning in September 2016.




Benefits of the course
With technology advancing at a fast trot, no organization, whether it is a startup venture, an already established small firm or a large reputed corporate house or even an educational institution, can afford to be lagging behind in grasping the cues emerging from today's digitalized world. It is essential to understand not just basic consumer trends but also general opinions of the people who are the core of the company's growth, namely those who are availing of the products & services offered by the company. Thus comes into the picture the need to recruit qualified people equipped with the requisite skills to analyze such data. Here's where courses like the M.Sc. in Big Data programme and other similar post graduate programs in UK becomes useful. Equipped with this qualification, you will have countless job opportunities no doubt!


What you will learn
As mentioned at the start, when you pursue the M.Sc. in Big Data programme offered by the School of Computing, Staffordshire University, UK you will not merely be learning about the data storage & its processing, but also how it can be gainfully used for the development of a company. Thus the learning modules of the programme incorporates discovering and analyzing information. This covers:

Evolving views in social networks


Purchasing habits of consumers


Search engine trends

You will get an understanding such trends & patterns which spring up from various avenues, such as surveys, forecasts, imaging, web documents & digital libraries, data from medical records, etc. You will get a grasp of how to apply the data thus gathered within the requisite commercial or academic context.


Job opportunities
Overall, you will be getting exposed to research-informed teaching which will have direct value to commercial ventures, industrial houses, etc. It also has plenty of scope in the IT field as the data would be applied to varied scenarios. On graduation, you can thus opt for a wide range of careers, from being a big data manager, engineer or architect to a big data consultant, scientist or researcher.

So if you are interested in taking up a value-based practical course which is relevant to today's world, apply for the M.Sc. in Big Data program at Staffordshire University, Uk today!


Eligibility requirements
You must have a second class honors' degree or equivalent in a related computing discipline.


You must have a minimum score of IELTS 6.


Those having noteworthy appropriate experience will also be considered.
Cost
The course fee is £12,500.


Scholarships
For Indian students enrolling for the first time in September 2016 or January 2017, the University is offering a New Merit Scholarship of up to £2,000.

Last date to apply: 15th May 2016


How to apply
Please contact the Enquiries Team via the email provided below or through the course information link provided at the end of this article. They will guide you through the application process.


Contact information
Enquiries Team
Cadman Information Point
College Road
Stoke-on-Trent
Staffordshire
ST4 2DE
United Kingdom
Ph: +44(0)1782 294400
Website: http://www.staffs.ac.uk/

For queries on the course email: Lisa.Blenkinsop@staffs.ac.uk

Course information available at: http://www.staffs.ac.uk/course/SSTK-10604.jsp