Why gold loan option is much better than personal loan option

Taking loan is a common practice in present day. Many people look for a bank loan or a Gold loan when they have shortage of money. In this article I have discussed about various pros and cons of taking these loans in detail. Go through the article and decide which loan is better suited for you.


Introduction
With skyrocketing prices, every individual even with sound economic background are facing financial crisis at one time or the other. There is no option for anybody other than to take some loan from banks or Non-Banking Financial Companies (NBFC's). Students, farmers, business people, job holders in offices can get some required loans from these organizations. But banks mainly ask some surety or security for sanctioning loans for big amounts. But so many people who do not have any property to show as surety to obtain this type of loans have to go for Gold loans only.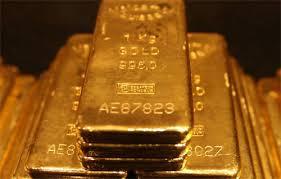 Image courtesy: en.wikipedia.org


How to apply for Gold loan
To apply for personal loan Schedule banks or NBFC's ask Income proof certificate, form 16 Income Tax return, Address proof, Identity proof etc. But for Gold loan we need only Address proof and Identity proof enough to get the loan. Banks may disapprove personal loan on the basis of lack of surety, security or lack of proper credit score of the individual applied for loan. But one get Gold loan easily as already we are keeping gold as deposit for getting the loan.


How much loan we get on Gold deposit
The amount sanctioned as loan on Gold deposit depends on the organization we apply. Banks follow RBI rules of 2014 which say that banks should not sanction more than 75% present market value of the gold. Suppose at present market rate of Gold per ten grams is Rs.30,000. Then on deposit of ten grams gold in bank one can get a loan of Rs.22,500. Some non NBFC banks are giving only 60% of the present gold value of the market. So the amount of loan one can get on gold deposit depends upon the market value of gold and also gold loan policy of the bank.


Interest rate on Gold loans
At present banks are charging 11.2% to 14% interest on Gold loans whereas on personal loans banks are charging more than 20% interest. When we compare Gold loan with personal loan, personal loan score low for borrower in the ease of its sanctioning and the high interest we pay for such loan. The processing fee for Gold loan is much lesser and nominal than on personal loan. For personal loans banks usually charge 1-2% processing fee while for Gold loan it is only 1/2% processing fee. If the borrower wants to use pre-payment option, per-payment charges will be levied on the borrower but for Gold loans such pre-payment charges are not levied. Some banks like ICICI bank is levying 5% charges as pre-payment charges.


Repayment option
For personal loans usually banks make repayment by EMI method and can be extend up to 1 to 7 years. According to RBI rules Gold loan amount along with the interest has to be repaid in one year. Usually Gold loans will have two different options to repay the sanctioned amount. In the first method, interest to be paid on the entire amount sanctioned for the Gold deposit at first. After the completion of loan period one has to repay the sanctioned amount to to take back the deposited gold. In the second method, interest on the sanctioned amount has to be paid monthly and after the closer period of the loan one has payback the sanctioned amount to take back the deposited gold.


Positives of Gold Loans
Simple documentation process and easy approval of bank loans with little time.
Less processing and pre-payment charges.
Interest rates on loans are much lower than personal loans.
Payment of principal amount can be made at the closer period of payment of loan.

But one disadvantage of Gold loan is, if the Gold rates drop suddenly banks will ask you to deposit some more gold or make some extra repayment adjustments. Anyhow when compared to personal loans, Gold loans are easy to obtain, less processing fee and less interest to pay. After repaying the sanctioned amount and interest you are getting back your gold safely without any loss.