Short term courses and summer camps 2016 at Palam Vihar and nearby places in Gurgaon

In this article, you will find a complete list of all the summper camps to be organised in Gurgaon's Palam Vihar and its nearby areas. This summer is offering a wide range of activities in summer camps, choose any which suits you the most. Find complete details like fee, contact details, address, list of activities of all summer camps in Palam Vihar, Gurgaon.


In this article, I am adding a few more to complete the list of summer camps 2016, in Palam Vihar, Gurgaon in addition to my previous article on the best summer camps in Palam Vihar)

Gems International School, Palam Vihar, Gurgaon Summer camp 2016

~Let your child find her sunshine, the Gems sunshine camp
Registration is mandatory.
For age group 2 to 12 Years:

The Sci-fi lovers
The budding artist
Creativity seekers
The fitness champs
The nature lovers
The explorer
Tiny Chef

For age group 6 to 16 years of age:

The cricket stars
The table tennis champs
The tennis enthusiasts
The shutters (Badminton)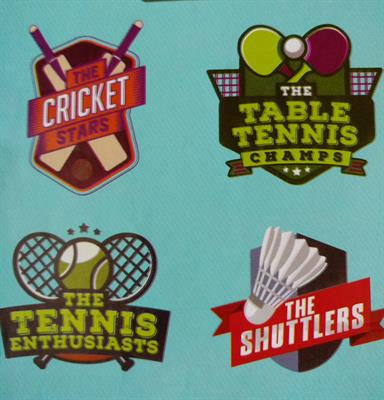 Date : 16th to 31st May 2016.
Time : 7 a.m. to 9 a.m.
Venue : GEMS International school, Palam Vihar, Gurgaon
Contact number: 9711495720, 9711495761


Shemrock kidzone :

Dance, art and craft, English reading and writing, Each activity will be practiced for 40 minutes.

Fee: Rs. 1200
Date: 16 May to 31 May.(Monday to Friday)
Age group : 4 to 10 years of age.
Address: f-201, phase 1, New Palam Vihar, Gurgaon.
Email: info@idzone.shemrock.com
Contact number: 0124- 2467201, 9910077919, 9999750368


Path of Music
(affiliated to sangeet samiti Allahabad)
Instrumental, Music, Dance, Art & Craft, Yoga

Main attractions: students will perform in 20th annual Music concert on 26 June in NCU university. Program will be telecast-ed on 'Aajtak' live and paarts of it will telecast on Zee news, India TV, IBN7.
Also providing online session at skype, skype-skype-id-path.of.music

Date : 20 May to 24 June 2016
No age bar, Monday to Friday, Transport facility available, Fully AC
Address: Corp office: shop no. 96 basement, Shopping complex, sector 23, Gurgaon.
Website: pathofmusic.com
Mail: mail@pathofmusic.com/ info.pathofmusic.com.


Blossom Summer camp 2016.

Activities:

Art & craft
Splash pool
Brain teaser
Mighty Mice
Science is fun
Dance
Master chef
Speech and drama
Taaekwondo
Yoga and aerobics
Field trip
Puppet Theater
Flower making
Candle making
Pottery
ice breaker
Magic show

Date : 16 May to 18 June 2016.
Timing: 8:30 a.m to 11:30 a.m.
Age group : 2 to 12 years of age.
Address: Block C-2, Palam Vihar, 1 km, rom Sheetle Mata Mandir, Gurgaon, Haryana.


Spring Blossom

Activities:
Music and Dance, Arts & crafts, Ball pool, story telling, paper activity, cooking without fire and more.
Special batches for ladies are also available and meals are also available. Transport is available.
Date: 23 May to 23 June 2016.
Age : 2 years onward
Time: 9 a.m. to 11 a.m.
Days: Monday to Thursday.
Address: A Block, Ansal'a Palam Vihar, Gurgaon.
Telephone: 9999686702, 0124-4070702
Website: springblossomplayschool.in


Little Millennium

~ Loads of fun this summer, Special discount for siblings.

Special attractions for age 5 years of age to 14 years of age.

Personality development(including communication skills)
Lets shake your leg(Free style Dance)
Creative club(all kinds of art and craft)
Gardening
Self defense with taekwondo
Art attack (Drawing, sketching, coloring and painting)
Cooking
Photography


Special attractions for age group of 2 to 5 years:

Exercise time
Story telling
Rhyme time
Reading club
Lets splash to beat the heat
lets play with sand
Basic coloring and drawing
Creative club,
lets shake your legs
Learn taekwondo

Date : 16th May to 10th June 2016.
Time : 9 a.m. to 12 p.m.




Venue: Plot number 3, Opposite C- Block, near railway crossing, Spanish court road, Palam Vihar Gurgaon.
Contact: 08745908787, 9990833600..
Other branch:
B- 50, old dlf, Near sector 14, Gurgaon
This branch contact numbers: 0124- 2300694, 9911991956

Even if you do not want to send your kid outside and want him or her or self to learn at home only, there is nothing impossible.

All India Taekwondo Dojang

Learn Taekwondo, Martial arts with self- defence, discipline, confidence, respect and patience.
Master Shitil Das (3rd DAN - Black Belt)
Master Sanjay Kumar ( 2nd DAN- Black Belt)
They provide personal or home classes also or one can learn on any of these four locations:
Address :
New Palam Vihar, Phase 2, Plot no. F-317.


H no 1014, J block park. Gurgaon


Sector 23 park, near gate number 2, Gurgaon

Contact number: 9717126580, 8826735116, 7503556027

Readers are requested to add more summer camps, which are to be organised in Palam Vihar, Gurgaon.
To know in other locations of Gurgaon read this article Summer camps near Sohna Road
To know more camps from Delhi-NCR, Read this Summer camps in Delhi NCR