Scholarships to Fund Your Education in Germany

Germany is not just another overseas destination for Indian students wanting to study abroad. The country is known for its high academic standard. Indian students travelling to Germany for higher education can enjoy generous scholarships and grants during their program at various levels.


Germany is one of the least expensive destinations for overseas education in Europe. In addition, it is home to many highly regarded universities with top places in the THE (Times Higher Education) and QS (Quacquarelli Symonds Limited) World University Rankings. In fact, a few of Germany's top universities are placed among the top 50 universities in the world. The Ludwig-Maximilians-University (LMU) Munich was ranked 29 in the world in 2015 while the University of Heidelberg was ranked 37. The Humboldt University Berlin was also placed among the top 50 universities in the world at 49.

Germany is well-known for its high quality scientific and technical education although programmes in the field of medicine, also attract applicants from around the world and India in particular. Germany makes it easy for international students to study there, by having easy Visa norms.



Tuition costs are very low in Germany, with many German states charging no tuition at all, which is a boon to students keen on studying abroad. However, funds for living costs and other expenses will still need to be managed and budgeted. Some German universities have fixed living expenses. You may easily be able to complete a graduate or postgraduate program in Germany with very little out of pocket cost, with the help of numerous scholarship programmes. In addition to all this is the opportunity to learn etiquette and discipline from other cultures.

Learn more about the study abroad programs and admission guidance services offered by IndiaStudyChannel.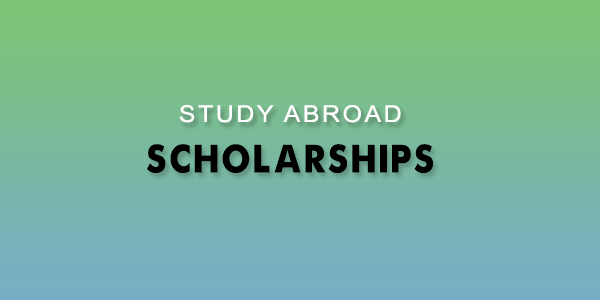 Government-funded scholarships in Germany
DAAD
The German Academic Exchange Service (or DAAD) is probably the most well-known of German scholarship agencies helping international students meet expenses at various levels of study. Undergraduate Indians have funding options and arrangements such as the IIT Master Sandwich Scholarships, the Practical Traineeships for Foreign Students of Natural and Technical Sciences, Agriculture and Forestry (IAESTE), University Summer Courses, Study Visits by Groups of Foreign Students and Working Internships in Science and Engineering (WISE).

Students pursuing undergraduate degrees, integrated programs or dual degrees in Engineering, Natural Sciences and Mathematics from select Indian universities are eligible to apply for the scholarship for up to 3 months internship programs at research institutes and institutions of higher education, in Germany.

The DAAS WISE scholarships fund the following –

Monthly payment of € 650 for living expenses
A sum of € 575 to meet travel expenses
Health insurance (mandatory) covered by DAAD


Graduate students have a lot more options including the Bilateral Exchange of Academics, Development-Related Postgraduate Courses (EPOS), DLR/DAAD Research-Fellowship Program organized by the German Aerospace Centre with DAAD, IIT Master Sandwich Scholarships, and the Helmut-Schmidt Program for Public Policy and Good Governance etc.

Postdoctoral researchers from all disciplines also have plenty of scholarship and fellowship options arranged by DAAD.


Erasmus+
Erasmus+ is a European Commission-led funding body that is the largest provider of scholarships for education in the EU countries. International students and Indians, in particular, have been funded by Erasmus+ to study in Germany as well. Grants typically go towards living costs when the applicant participates in exchange programmes in Germany. Erasmus+ organizes traineeships and favourable Master Degree loans as well as contributions towards travel, living and other costs depending on the program you sign up for in Germany.


Non-governmental scholarships
Besides DAAD and Erasmus+, which should cover most types of scholarships that students seek in a scientific, technological and developmental study, there are several private scholarships for Indians to fund their education in Germany. These include the following.


Georg Forster Fellowships for Postdoc Researchers
Offered to postdoctoral scholars and scientists pursuing research in any subject. Students in developing countries are preferred.

The Georg Forster Research Fellowships funds 75 researchers annually
Postdoctoral researchers with a doctorate degree completed within the last 4 years are given a monthly fellowship allowance of €2,650
Doctorates with experience receive €3,150
Immediate family accompanying the researches are provided financial support
Marie Curie International Incoming Fellowship (IIF) for Developing Countries:
Another postdoctoral research scholarship for international students who want to study in Germany. These scholarships are funded by the European Commission outside of the Erasmus+ body.

Researchers presently employed in non-EU countries can apply for the Marie Curie International Incoming Fellowships (IIF)
Researchers must have completed their doctorate degree not more than 6 years ago, at the time of applying
Under this scheme researchers will be provided financial support for 1-2 years, for doing research in a European institute
Deutschland StipendiumThese merit-based stipends of 300 Euro per month are offered to outstanding students (national or international) enrolled in a university in Germany. The award is not affected by the applicant's financial background or their nationality.

University ScholarshipsCertain German universities also offer scholarships, including those offered by the Bremen International Graduate School of Social Sciences, the Frankfurt School of Finance and Management (offering doctoral tuition waivers), the University of Freiburg's FRIAS Cofund Fellowship program, the Hamburg University of Applied Sciencesfor select masters programmes and others. Check with your preferred university for any scholarships they may be offering, before you apply for DAAD or Erasmus+ scholarships.