Applying for MBA Overseas With a Low GPA?

A low GPA is not the end of the world for overseas MBA applications. Your study abroad dreams are not dead. You can still earn an MBA degree from a university abroad, despite a low GPA. Find out how you can reduce the damage from a low GPA when you apply for MBA abroad.


Do you have a low GPA, but want to pursue your dream of MBA study abroad, at a foreign university of your choice? A low score is not the end of the world, as many Indian students have found and earned a spot at a university overseas, despite poor GPA scores.

Let us take a look at the potential scenarios for low scores, and how they can be explained to reduce the damage for your overseas MBA application. For that purpose, we are considering a low GPA to be a US 4-point system scores of 3.0, though requirements can vary across schools abroad. Of course Indian colleges may give you a percentage score or a 10-point CGPA instead of GPA, so we are talking of converted scores for illustration.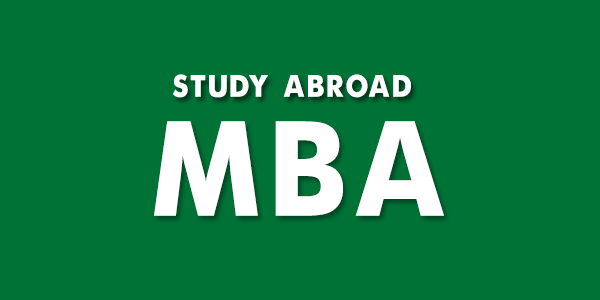 Potential scenarios for low GPA

A low GPA score alone is not an indicator of your performance. The progression of the values is important. On average, there are potentially three scenarios for students with a low GPA of around 3.0.


An upward trend:

You may have slacked off in your first few semesters of college, but managed to pick up since then and earned a 3.8 GPA and did consistently well. For such cases, you do not have to worry. Your early low scores can be explained away by immaturity.


A downward trend:

You may have started your college career with a high GPA of 4 and scored consistently for a few semesters. Then your score began to suffer due to laziness, distractions, extra-curricular activities, illness, family crisis or other reasons. In such a case, the natural question would be whether the course became too difficult for you, or whether you did not care about doing well.

In such a case, you should write a letter to explain the dramatic downturn. You should also enrol in college courses to prove your quantitative abilities and verbal skills. Express your new motivation and writing abilities in your essays, and make clear how you have matured since college. Express the wish that you be judged on your recent work experience rather than your college course.


A static low GPA:

If your score has not changed from its middling value across your course, it may show that you have worked reasonably hard, but not too much. Your academic record is less than impressive but since then you may have found a job you enjoy or had life-changing experiences that gave you the motivation to apply for an MBA.

In such a case, you have to prove that you are not mediocre and have the skills for MBA. If you can retake your tests, you may want to do so and improve your scores in English and mathematics, if possible. You should aim for top percentages and first class scores – average scores will not work for MBA. Strong letters of reference and a highly motivated letter of application will work in your favour.

In most cases, you can make up a low GPA score with a high GMAT score. Depending on your situation when you earned low scores, you want to be able to show that things have changed and you are more capable and mature now, than you were as an undergrad. Your application and essay must focus on achievements since you graduated. Do not dwell too much on the low GPA, instead highlight the positive attributes you have honed since.