Know About Japan - It's education, culture, life, reputed universities and scholarships

Are you looking for information about Japan ? Check this page to know about Japan and its life, culture, education, universities and scholarships for international students as well as the Visa applications Centres in India.


About the County

Japan is a island country in East Asia. It is made up of 6,852 islands. Hanshu, Hokkaido, Kyushu and Shikoku are 4 main islands of it . It is the world's 61st largest country by total area. Population of Japan is 126 million. It is world's tenth largest country by population. Japanese is official language of Japan.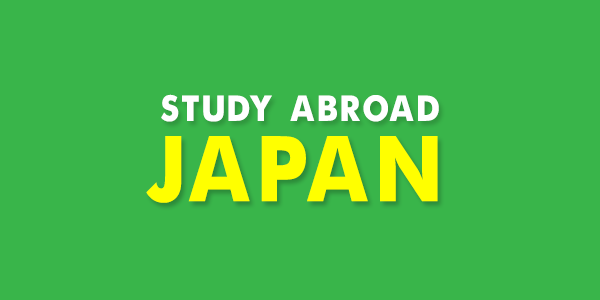 Life and Culture

Japan is one of the safest countries in the World. Crime rate is very low in Japan. Japan government provide additional financial support to international students. Kimono is most famous form of traditional Japanese clothing for women. Japanese wedding ceremonies are based on the Japanese Shinotto religion ceremony. Music is important part of Japanese culture. Geisha are traditional Japanese artist and entertainers. They sing, dance and do lot of things. Bon-odori Festival, Shichi-Go-San Festival, Japanese New Year, Christmas is major festivals of Japan.


Education in Japan

Japan is known for its high educational standards. It is also known for quality and excellence in its education. According to OECD Japanese high school standard is number one in world for maths and number two for scientific literature. It's educational system is based on 6 years of elementary school, 3 years of junior high school, 3 years of senior high school and 4 years of university (6-3-3-4) system. There are 5 types of higher education institutions in Japan. Those types are Universities, Graduate schools, junior colleges, special training colleges and colleges of technology.


Scholarships in Japan for
International Students

Some scholarships in Japan are:

Rotary Peace Fellowships


JFUNU Scholarships


ADB-Japan Scholarship Program


Iwatani International Student
Scholarship


Sato Yo International Scholarship


Japanese Government (MEXT) Scholarship


Japan - China Friendship Association Uichiro Niwa


Teijin Kumura Scholarship


Sato Yo International Scholarship


Ajinomoto Scholarship

Monbukagakusho Honors Scholarship


Otsuka Toshimi Scholarship


Nitori International Scholarship


IBP Grobal Scholarship


UNU-INWEH Scholarships


JAUW International Fellowships Programme


Main Colleges and Universities in Japan

Some main colleges and universities in Japan are:

University of Tokyo


Kyoto University


Osaka University


Tokyo Institute of Technology


Tohoku University


Keio University


Kyushu University


Nagoya University


Hokkaido University


University of Tsukuba


Kobe University


Chiba University


Waseda University


Hiroshima University


Kanazawa University


Okayama University


Tokyo University of Science


Tokyo Metropolitan University


Tokyo Medical and Dental
University


Osaka City University


Niigata University


Kumamoto University


Tokushima University


Osaka Prefectural University


Gifu University


Tokyo University of Agriculture and Technology


Yokohama National University


Yamaguchi University


Nagoya City University


Kagoshima University


Nara Institute of Science and
Technology


Tottori University


Tokyo University of Marine Science and Technology


The University of Tokushima


Sophia University


Saitama University


Visa Application Centres in India
New Delhi : Japan Visa Application Centre
Address: Shivaji Stadium Metro Station, Mezzanine Level
Baba Kharak Singh Marg, Connaught Place
New Delhi- 110001
Helpline Number: 022 67866016
Email ID: info.jpin@vfshelpline.com
Website: http://www.vfsglobal.com/japan/India
Drop Off Office Address:
Chandigarh : VFS Global Services Pvt Ltd,
SCO 186-187, Ground Floor (Rear
Side), Sector 8-C, Madhya Marg,
Chandigarh 160 018


Jalandhar : VFS Global Services Pvt Ltd,
3rd floor, Aman Plaza, Plot No 310,
Lajpat Nagar, Mahavir Marg, Nakodar Chowk, (opposite to lovely autos), Jalandhar, Punjab - 144001
Embassy of Japan in India

Embassy of Japan
50-G, Shantipath,
Chanakyapuri,
New Delhi 110021.
Phones: 2412 2970-2, 4610-4810
Fax: 2410 6976
E-mail: jpembjic@nd.mofa.go.jp
Website: www.in.emb-japan.go.jp