"Australia Endeavour Scholarships" to study in Australia

"Australia Endeavour Scholarships" is a key to pursue PhD from Australia for interested candidates. If you have done your masters from some highly reputed institutes like IITs and are looking for wards to pursue PhD from Australia, this scholarship can help you for the same. Please find below the required details for your reference.


About "Australia Endeavour Scholarships"
This Scholarship programme is an Internationally available, competitive and merit-based funding programme supported by Australian Government. This programme includes around AUD$272,500 for different academic purposes including study, research projects and further professional development opportunities in Australia.

This programme keeps Australia in top position among countries providing and even funding international education. It supports research sectors by providing excellent opportunities for deserving candidates to enhance their knowledge in their own field.

The Endeavour Scholarships and Fellowships is a part of total Australian Awards initiative taken in the year 2009 and makes a complete banner as scholarships offered/funded by the Department of Education, the Australian Centre for International Agricultural Research and Department of Foreign Affairs and Trade.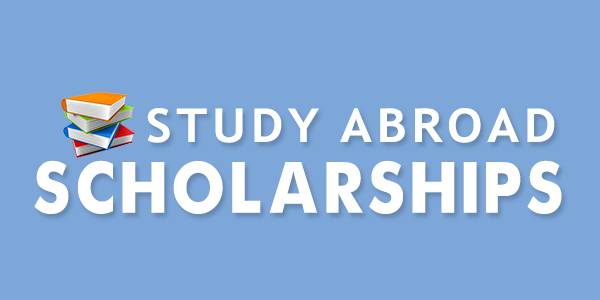 For complete details on the procedure for applying to universities, obtaining VISA, scholarships, etc. you can check out our detailed guide for Studying in Australia.


Details about Scholarship and Fellowship
These Endeavour Scholarships and Fellowships are targeted to support non-Australian students mainly in the field of Research and their professional development.

Funding details are as mentioned below

Candidate gets travel allowance of $3,000. This can be increased to $4,500 considering special circumstances.


The fellowship amount is $2,000 whereas the scholarship amount is $4,000.


Every candidate also get $3,000 as monthly stipend which is paid maximum upto the programme duration.


Tuition fee are paid by sponsors which includes student services and other amenities charges.


This programme also covers a Health Insurance for the duration of course/programme.


A Travel Insurance is provided at the time of traveling for Non-Australian students.
Special advantage in this programme
There are many other scholarship and fellowship program supporting international education but still, this programme has some other benefits associated to attract students. The scholarship holder will have an excellent international study experience which includes research and professional improvements.
Apart from this, they have a separate department on contract basis which provides post-selection support to the selected candidates.
Their team includes a case manager, a person to give pre-departure briefings, a person to help in understanding about health and travel insurances. They also support students for security, accommodation, reporting to the registered department and payment of allowances.
By providing such supporting services, they make students feels comfortable even in another unknown country.


Australian Programmes and their details
Below mentioned is the list of programmes available under this scholarship and fellowship and their details-

Postgraduate and Postdoctoral programmes and Scholarships/Fellowships details

Category- Endeavour Postgraduate Scholarship
Programme- Australian Master's or PhD
Duration- It is up to 2 years for a Master's and up to 4 years for a PhD or Research based programmes
Tuition allowance- It is up to $15,000 per semester
Total Value $AUD- The maximum allowed allowance is $272,500 for PhD and $140,500 for Master's courses.



Category- Endeavour Research Fellowships
Programme- It includes short-term research programmes for non-Australian Master's degree, Ph.D. or postdoctoral research.
Duration- As its name denotes, it is having a short duration of 4 - 6 months.
Tuition allowance- It is not available for this category.
Total Value $AUD- Around $24,500 is allowed as allowance.


Vocational Education and Training Scholarships

Category- Endeavour Vocational Education and Training (VET) Scholarship
Programme- All kind of Australian Diploma, Advanced Diploma or Associate Degrees are included in this category.
Duration- 1- 2.5 years.
Tuition allowance- It is allowed up to ?$6,500 per semester
Total Value $AUD- Up to $131,000.


Executive Fellowships

Category- Endeavour Executive Fellowship
Programme- Professional Development.
Duration- It is again having the short duration of around 1 - 4 months.
Tuition allowance- It is not available for this kind of courses.
Total Value $AUD- The total allowed allowance is Up to $18,500.