Student visa and entry procedure in Spain

Whether you are planning for a short term course or long extended period studying in Spain, it is necessary that you understand the various visa and entry requirements needed to access legal entry into the country. This article is designed to help you understand the process of obtaining a visa and other additional information to your departure to the country.


Overview

The quality of education in Spain is unmatched, also the degrees are globally renowned with high tech facilities. As per the rules and regulation, the education system of Spain is divided into two types of categories, the first section of Spain study system is Principles, Structure, Administration and second section is New Education policy. The education system provides better opportunity for candidate's future with different kind of scholarships, travelling facility, accommodation, and other facilities.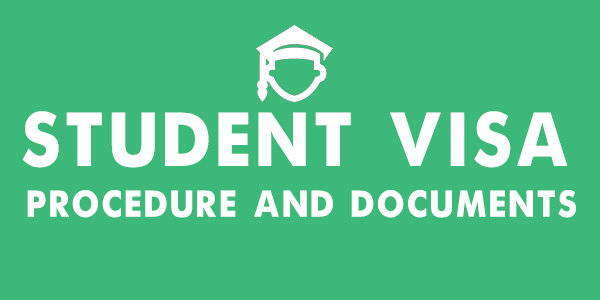 Applying for student visa

If you are coming to Spain from another country in Europe, a visa will not be required for entry into the country. But if you are coming from a non-European courtyard plan to stay for a period of three months or longer a visa is required to obtain. Students coming from the United States do not need a visa for a stay of less than 90 days. Apply for visa, when needed, as soon as possible. It takes several weeks to process the application, and you do not want to be ready to go yet still waiting on this information to arrive. All application must be submitted at least one month prior the proposed date of travel with complete documentation.


Who can apply?

An overseas candidate who has been authorized to reside in Spain with the sole purpose of carrying out any of the following activities not of type internship:

To undertake further studies in an authorized Centre, in a full time program, which is directed towards obtaining a degree or a certificate of studies
To undertake research activities in a recognized Centre, without any of conditions for researchers
Participate in student mobility program, to continue with Secondary or bachelors study program in a recognized Centre, in which the organization be responsible for the student
To undertake non laboral research in an organization or a private or public entity based on a signed agreement
To offer voluntary services within a program that pursues objects of general interests, which is endorsing the assurance of civil responsibility
Student visa category
Study visas (duration less than 90 days)
Study visas (duration more than 90 days but less than 180 days)
Study visas (duration more than 180 days)
Displacement of minors for study purpose (duration more than 180 days)
Visas for family members of students residing in Spain


Study visa formalities
Student who want to study in Spain should apply for a Student visa before arriving Spain. They can easily apply their student visa in the Spain embassy at their resident country. In Spain, getting admission in a University is much more easier as compare to the visa process. This is mainly because students have limited knowledge on the process. The Spanish government would not let you apply for more than 3 months before the starting of the course. It would not be granted for the entire duration of your stay. Once candidate arrive there, we will have to apply for a Student residential Card, which is valid for the duration of the proposed course. It will be treated as our legal residential document proof. Candidates are required to have some level of information available when they are applying for a visa in Spain. Those information are:

Proof of attendance at the university in Spain
Obtain a passport, if you do not already have one, and ensure that it is updated
Application should be completed
Birth Certificate
Photo ID/ Driving License

Always keep in mind there are fees associated with obtaining a passport as well as a visa. These fees must be paid at the same time of submitting the application. Costs will be vary. Only those who are attending a full-time course in College will be able to keep their visa.


Documents required

Those who live in the Schengen area, the below mentioned documents are required for Spain visa applications:

Original offer letter from the University
Two passport size photos
Official letter from current bank and one photo copy
Completed visa application form
Original national passport along with one Xerox copy
Original resident visa
Proof of group travel or hotel booking in Spain or airline reservation for Spain and one photo copy for the same
Confirmation letter from your health insurance starting coverage and one copy of that
Closed round trip or tour ticket
A reference letter from your employer or education institution
Visa fees for Spanish visa
Document certifying the existence of commercial, industrial, or other

From the date of application is submitted it takes a maximum of 15 days for visa application process. But the period can extend to 30 days for specific cases. The visa fee is 60 Euros, and is payable to consulate of Spain. this fee is non-refundable, even if the person did not fill the visa application properly. There is separate visa for students as well. This is required only for US citizens. Do keep in mind that few other items may be required, and it is always a good idea to check with the Embassy before your planned to move to Spain. With the information you can ensure that you have properly met all of the visa and entry requirements in Spain and will be able to feely go to the country to attain your education.