How to apply for student scholarships from the University of Maine of North America

If you want to study abroad, you will require a certain amount of scholarship provided by the university where you chose to study. This will decrease the total tuition fee that you need to pay to the university. You must always look for a scholarship at the foreign university you join as a student. Here I will discuss about the various scholarships available at the University of Maine in North America.


Introduction
If you make up your mind on studying abroad, then you will also have to plan about the expenditure that will be incurred at each step when you go abroad. You will have to borrow the initial fees for the student VISA and the airfare from your parents. You cannot expect that your parents take the burden of all the expenses. In that case, you have three options to cover the rest fee when you go and start pursuing a course abroad. These are:

Arrange for a student loan in abroad.
Work a part time job after classes
Apply for a scholarship in the university you are currently studying in or you will be applying in. A lot of universities in abroad provide scholarships to students from 3rd world countries.

I will be discussing the eligibility criteria of scholarships for international students at the University of Maine of North America here. I will also be discussing the procedure to apply for a student loan in the same university in my upcoming article.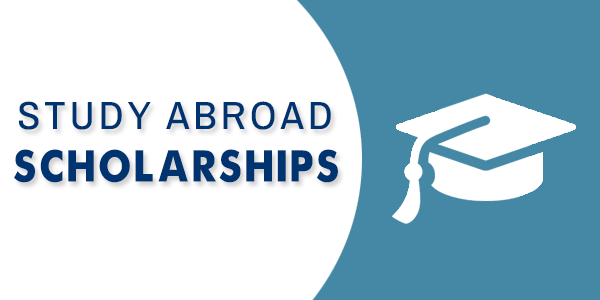 Scholarships available for international students
The name of the scholarship which is applicable for international students is UMF scholarship Under this scholarship offer you have numerous scholarships allocated for different subjects, different countries. Such scholarships are either organized by eminent private organizations or by former scholars. Most of the scholarship programs are allocated to people who are currently studying under any institution affiliated by the University of Maine. So in most cases you will not be able to apply for a scholarship beforehand. Let us look into the eligibility criteria in details.


Basic eligibility criteria
Like I said, you will not be able to opt for this scholarship if you are not a student of any of the colleges affiliated under the University of Maine. So that means you are eligible for the scholarship only after you come to study at the college in North America.

A scholarship program called the Rebecca Memorial scholarshipis offered to people who are in great financial need.
If you wish to pursue Geology in a college under the University of Maine, then you can apply for a scholarship only after you participated in the field trips organized by the geology department. You will get the scholarship based on your performance in the field trip.
The Ambrose scholarship provides scholarships to those people not only scored high credits nut also passed all their credits.
Another scholarship known as the phi sigma scholarship is also meant for students with very high credits. To be eligible for this scholarship a student must have enough grade points in all his credits to place him among the top 10 credit holders
Importance of student visa
Possessing a visa for a duration that covers the time you will be staying in the USA for studies is very important. You will have to apply for this visa in accordance with whenever you you will be applying to the University of Maine. So both the applications need to be placed simultaneously. This way, by the time you will be called for the interview, you will have received the call letter of admission from the university. The application form should be collected from the U.S. immigration office near your locality. The application should mention the maximum number of years you will stay for finishing your education in the USA. This duration will differ depending on the course you choose to pursue. Just one important thing you should remember here is that you cannot get a permanent residence by virtue of F1 VISA. So right after your education finishes you will have to arrange for getting back in India. While pursuing your education in America, you will have to arrange for a temporary PG or hostel accommodation. So while looking for a temporary place to settle, you must also look for some part time jobs that will pay for your home rent.


Conclusion
University of Maine provides lots of scholarships. You will just have to know which one is ideal for you. The scholarship also depends on your monetary background and academic performance all through the year. Once you decide to study there, just focus on your studies. The university itself will urge you to apply for a suitable scholarship.