Happy Deepavali Greetings 2017 - wishes for one and all!
Wishing one and all, your families & friends,
A Diwali
Which adds to your lives
A glow of prosperity,
The sparkle of happiness,
And keeps you all glowing with health now and in the year ahead ~
Have a Bright & Beautiful Diwali & A Prosperous New Year!

Convey your best wishes on the occasion of the festival of lights - and please do send a Diwali greeting card by postal mail. Surprise someone & spread the joy!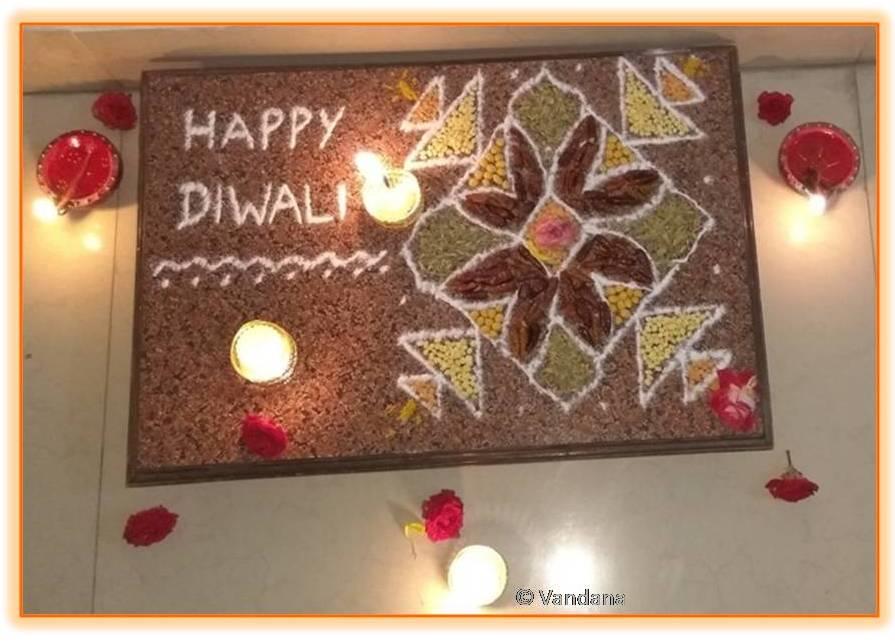 [Rangoli made by me last year with pulses, etc.]