Greet and meet your fellow ISCians!
Eager to meet your fellow members? Well, you do meet them here & there while moving around - they are everywhere! Have a look -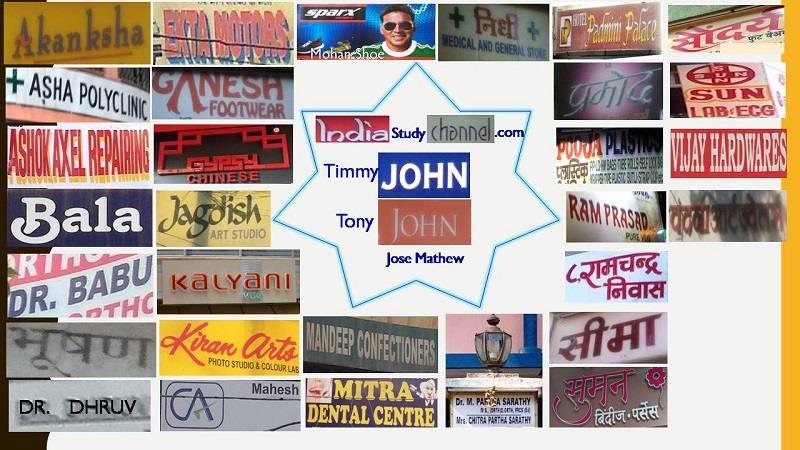 Open the above image in a new tab for better clarity. The names of Dhruv and Mohan were not very clear & hence I put the names in a text box over the existing image taken. Similarly, in the central star I have put in blue text that which I could not locate on signage.

This is the updated collage on which I have been working, having displayed the first attempt last year with only a few names and in the second edition some more. While I captured some of the signage, many images have been contributed by members themselves. Gratitude & appreciation for all those contributions! I have also taken permission from the majority of the members to have their names displayed, but if you do not wish to have your name included, please let me know & I will remove it.

You are welcome to contribute, too. Simply submit attachments to your responses below in this thread or, if capturing names at a later stage, send it to me directly to my gmail which is iscmecontests. The name on the shop sign board/building/theatre/mall, etc can be partial (e.g. Mohan, if not K Mohan), but should be the same as the user ID to be seen for a member's posts. The name should preferably be in English, but a name in Hindi will also do since most members know these two languages. However, avoid other regional languages please.

Go on....smile at (greet) the signage you see displaying an ISCian's name & capture it on camera, sharing it here pronto! The next edition will then be updated and displayed in the first month of the new year.