2017 ISC Stars of the Year - applaud the winners!
At the top of my list of favourite roles is announcing awards ~ and announcing this particular one is my all-time favourite!!

With consistently good quality contributions throughout 2017, the Webmasters are awarding the prestigious annual awards, which comes with a cash prize of Rs.1000/- to Umesh and Soundharya.

Additionally, a special surpize for our hard-working content development team: Two members of this team have also been selected by the Webmasters to receive the same cash prize: Suman Sahu and Padmini.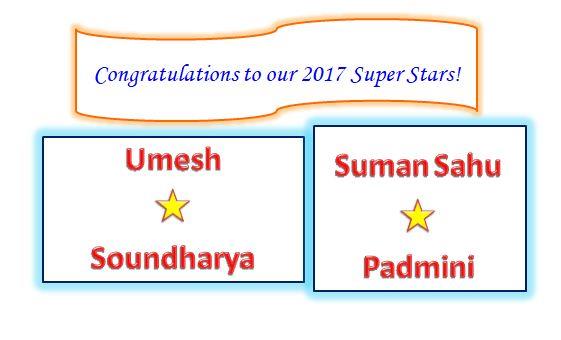 Please join me to give a standing ovation to all the winners. May they inspire fellow ISCians with their stellar contributions!