Tips Choose Postgraduate Study Abroad

Selecting post-graduate studies abroad is not easy, especially if you have never had previous experience, or do not get enough information from people who have experienced it directly. For that needed thorough preparation


Selecting post-graduate studies abroad is not easy, especially if you have never had previous experience, or do not get enough information from people who have experienced it directly. For that needed thorough preparation you should know better before you choose the campus. Do not look for information on when you will leave if you do not want to experience a lot of culture shock (culture shock!). Should do so as early as possible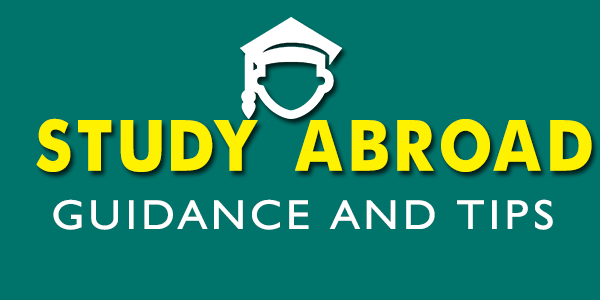 1 make sure what your motivation of study abroad-:. Do you really care about the science that you'll learn or you are looking for experiences living abroad or you want to migrate abroad? If you really oriented science that you find these, make sure that detailed information about the campus and the department that you want to go (see point 2). If you want to find experience living / studying at overseas campuses of factors may not be your primary consideration, but more to chance. If so maybe you can apply for as much as possible and see where your application is accepted. If you want to migrate, may be factors that you need to find out is about opportunity and the ease in obtaining permanent residence.

2.What areas would you go this really you interested in? If yes, then maybe you are not too difficult. If not, make sure you have enough information about studying in the department and whether you can adapt to the demands of a relatively new for you.

3.Departments and the campus you select. How does the system taught at the campus. Does the system modules so that each day you have to lecture. Or semester system, so you have time in between empty. Make sure this information beforehand so that you do not really blind when it got there.

4. If you are searching for study abroad scholarships, be sure that you are applying for a campus that provides scholarships or scholarships are available to support your study there. We recommend looking for a full scholarship and not a partial scholarship. Partial scholarships are like tuition exemption scholarships. If you do not have enough savings for those who have a partial scholarship will inevitably have to work part time. For some people this will affect the concentration of your studies.

5.Information about country of origin of students on campus that you are headed. There are some campus-oriented accept foreign students, there are oriented to receive students in their own country and are oriented to receive students from developing nations. Make sure this information in advance and customize to your interests.

6.You know as much information about the culture in the city / state you are headed. Is often held the festival of arts and culture, sports, exhibitions. If you are a lover of art / visiting local tourist attractions, this might be the one that you consider.

7.Do you have certain food restrictions? Does the food you need will be there? Do not worry about the "rice" or "rice", most of them can be found in various countries, but is relatively expensive. If you have the ability to adapt to local foods such as potatoes, bread, etc., maybe you can save some of your spending.

Be selective when going with Study abroad consultants as there are many who are doing fraudulent practices.