How To Apply For A Study Abroad Program?

On completing or graduation, a host of queries looms over a young educated "What next? Continue higher studies in India or overseas? If it is abroad is it beneficial to go ahead with obstacles like finance, new place and culture?" If so why to study abroad? How to apply for a study abroad program? This write-up answers the queries exploring various benefits acquired from overseas study program and detailed application process to study abroad.


From the perspective of those who did higher education beyond the borders, studying abroad most probably is living with not only changing experience but challenging and rewarding too. With the technological revolution and the world continues to be more globalized, the number of Indian youth flocking across the boundaries for higher studies has risen tremendously. In a globalized economy like India, young igniting minds tend to gravitate towards the foreign universities looking for the best opportunities, better exposure and exploration of skills. They need to sustain in this competitive era with some extraordinary attributes. Since research opportunities in our homeland are being limited, merely in its nascent stage with constrained infrastructure obviously empowered youth swarm for abroad higher education. India being the leader in intellectual outsourcing thousands of Indian students have opted to pursue higher education in the countries abroad mostly to US followed by UK. Australia, Canada and Germany are the other major destinations across the world for them. The US is the topmost attracting more number of aspirants overtaking China since 2001.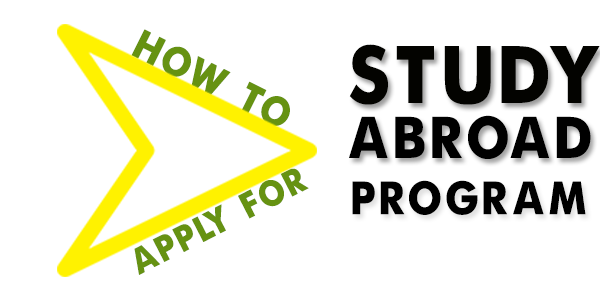 On various grounds, one perhaps has to choose studying abroad. It might be as simple as unable to get into the appropriate course/university in the homeland. For some, it could just be due to limited job opportunities in the specific field. And invariably for most of them, it would be the easiest means for a prosperous career. Indeed, the bottom line is that studying abroad appends certain value for professional growth considerably. Highly qualified degree reflects a sign of excellence for career prospects. Stepping into the new host culture and environment broadens their horizons, exposure to varied perspectives, updated technology and research. With innumerable programs/colleges/universities outside our country, options are wide-open. Most importantly, at an affordable cost, sometimes free of cost on a scholarship to study abroad, you can begin an exciting, academic cross-cultural journey provided with appropriate planning and guidance. Application process to study abroad no doubt solicits the success in overseas education with good test scores and financial aids.


Why to study abroad?

Prior to make a decision to pursue higher studies in foreign universities/colleges a query may creep up as why to study abroad. What benefits would be acquired while pursuing the study program in a foreign country? The listing of benefits is as follows.


Opportunity to learn a foreign language

Optimal mode of learning a foreign language in a culture of a country in which it is spoken is an effective and the easiest way of learning that language. While staying in an environment of a different linguistic culture and a day-to-day life one could easily get acquainted with speaking and learning that language.


Gaining knowledge of other cultures

While in abroad for higher studies for an elongated duration interacting with pupils from different culture make oneself understand their culture very well. The culture of a region or a community reflects the beliefs, values, perceptions of the people living in that region or community. This would influence the lifestyle of the people in the country and their contemplation of the world as such.


Broadening the horizons

Studying abroad would help to gain experiencing global dimensions and perspectives and to develop one's innate whereas a native classroom setup would never offer that attribute. Staying in a wholly different cultural setup would make to confront challenges and to try out solutions. Adapting and responding to unfamiliar situations would definitely shape one's inward traits of strength and abilities thus widening his/her horizons.


Sociability to make lifetime friends

Undergoing education abroad affords moments of making friends across the world. While doing abroad studies, meeting and making new international friends from different cultures and regions has become possible. This environment enhances one's sociability and supports to create new and also long-lasting friendships.


Chances to travel to new places

During weekends or academic breaks while pursuing abroad studies one may explore opportunities to venture out to the surrounding places nearby and in the country. This might not be possible while studying natively. Organizing journeys with friends, with the university students union, planning field trips of curriculum could be probable.


Personality development

The experience of studying beyond the borders helps you to learn about yourself and enhance your personality with all appealing traits. You may come out with entirely different concepts and perceptions of yourself and your inheritance. It may tone up your values and beliefs or transition to some positive thoughts. It would make you be self-reliant, skilful from a communication viewpoint interacting with people/pupils of different backgrounds and identify your personal goals.


Enhanced employability

From an employer's perspective, the studying-abroad student is self-motivated, independent in decision-making, and able to cope up with challenges arising out of diversified situations. This would heighten employment opportunities. Overseas experience during higher studies almost in every sphere would be an added advantage for better career growth.


Widening range of study options

Overseas education helps the student to explore various study options that can raise the value of one's degree in addition to boost his/her language and other skills. In addition, short-term additional courses or programs can be availed that won't be possible at the homeland study program.


How to apply?

Prior to going for overseas studies, research and careful planning is crucial to ascertain that the program one has chosen needs to be internationally recognized. It would support his/her career plans both in homeland and abroad as well. In the era of technology booming, vast information can be easily accessible on prospective courses and universities across the globe through the internet. But to get genuine information about visa requirements for the specified country and course/university-related issues, contacting the relevant embassy and friends circle is ideal. Most of the foreign universities offer all undergraduate, diploma, certificate, graduate and PhD programs. The choice of the program/course, university/school, and the country are most significant in overseas study planning since it is a turning point. It is imperative that a degree in some specific courses would be considered prestigious in certain universities or countries. For instance, management course in the UK is the most sought option rather than pursuing in the US. The requirements to apply for these programs in the countries of choice are vast and are of the essence. Hence application process to get admission into the universities would be a key consideration for studying abroad. This starts with taking up competitive exams to enter into foreign schools and GRE, TOEFL, IELTS, GMAT, SAT, LSAT, etc. are such various exams based on the program and country. These test scores certainly tune the admission and career pathway. We herewith discuss the process to apply for a study abroad program.


Application process

Since the application process is time-consuming that would take at least six months, to commence the application process well in advance is a prerequisite for the study-abroad aspirant. It is suggestive that deadlines for applications in certain instances may be far in advance of the course/semester commencement. So it would be appropriate to schedule the required tests for admission and results to be forwarded to the universities as prior as possible. As each college or university has its own unique procedures in regard to admission process gathering information in detail and checklist for applying would assist to speed up the process of admission and to avail relevant scholarships.

Once choosing the country for overseas education basic steps involved in the application process are listed as follows:
1. Selection of program/course, university/school, country of choice and interest
2. Requesting application forms from universities for various courses
3. Scheduling to undergo required tests for admission
4. Preparing necessary transcripts and recommendation letters
5. Verifying the checklist of application, completing and dispatching application forms with necessary documents
6. Reporting test scores to the concerned universities via the Test Center or sending a soft copy or hard copy along with filled-in application forms


Selection of course and universities

Selection of courses and universities is the basic factor from both admission standpoint and from a financial perspective since studying abroad involves huge expenses. Hence it needs to be limited to somewhat five to six best universities that would match one's course requirements. With a wide list of universities available in most of the countries, the choice perhaps takes some time to assess the best one. The criteria to shortlist the universities include three levels.
1. The first level requires self-evaluation to identify the applicant's goals and needs, assessing his/her academic and professional background, the idea about academic pursuance, and financial abilities. It would be better to have an idea about certain universities offering the respective course at this stage.
2. At this level-II, general criteria to shortlist the universities include courses offered by the Universities, specialization, teaching faculty, university ranking, duration of the program, expenses to be incurred or cost comprising of tuition fees and living expenses, availability of financial aids, test scores, recognition status of the university, students' profile, location, facilities such as library, accommodation, students association, and type of institution (private or government). Most specific issues like academic eligibility, financial assistance, test scores and tuition fees for the program would be considered to further shortlist the Schools.
3. Coming to the next stage, i.e., level-III is to start processing application after obtaining application forms and prospectus. On receiving application forms and prospectus of the universities, details regarding various prerequisites and application deadlines with test scores, recommendation letters, transcripts, academic certificates need to be prepared and tabulated according to the requirements for admission. These can be grouped into three categories in such a manner that schools matching your requirements, schools partly matching, and schools completely unfit for your objectives and requirements. Further narrowing down the listing on the basis of the general criteria mentioned above would be appropriate eliminating the unmatched application of the universities.


Requesting application forms from universities for various courses

After scrutinizing the choice of the course and university, application forms and prospectus can be requested for certain selected universities. They can be obtained via e-mail or downloaded from the university web sites. Almost all universities do have a facility to download form and admission details on their specific web site. The application form can also be completed online or else, these can be downloadable. The printed versions of their application forms on the internet and would be utilized to apply just like regular forms from certain universities. With the application forms and other details in hand, filling up of application forms is the next process. Before filling up forms required documents need to be acquired. The documents needed for the application process consist of personal details, academic record, official transcripts, various essays, personal achievements, extracurricular activities and recommendation letters.


Attending required tests for admission

Prior to scrutinizing the applications, undergoing scheduled tests required for admission is a key factor since universities will sort out candidates mostly on the basis of the test scores.


Preparing necessary transcripts and recommendation letters

The documents necessary for admissions are absolutely essential for the evaluation of a candidate since the student can be evaluated through their supporting documents alone. Hence preparation of such necessary records and reference is vital. Essays, academic school records/transcripts and recommendation letters are the all-important for seeking admissions to the foreign universities.


Recommendation letters

Since recommendation letters from academic mentors, i.e., Department Heads or teacher with whom the applicant is close promote admission prospects these serve as a means to learn more about the candidates. Hence good recommendation letters play a key role in the admission process, especially for Graduate and Doctorate programs. A recommendation letter must be a signed document/statement in a prescribed format of the institutions from a person/author. He must be well-known from a professional perspective or a teaching faculty in a subject for which s/he has applied for. It must reflect applicant's character, integrity, positive and negative qualities, strengths and weaknesses. The position of the author and how long the author has known the applicant and in what capacity should be mentioned in the letter. Mentioning the rank of the applicant in the recommendation letter may help the admission committee to analyze the academic credentials of the applicant. Certain universities do possess their own format of questions that are needed to be filled up by the teacher/author who signs the letter for the applicant.


Transcripts/school records

To assess one's abilities academically, transcripts alias academic records are a necessity to have gone through admission process successfully. Transcripts are the academic records provided by the institution. Applicants for an undergraduate program are required to provide a secondary school report and transcripts of the final exams officially signed by the school principal/headmaster. This school report must reflect the achievements and the academic ranks accomplished by the applier to enhance the admission prospects. Also the school/junior college leaving certificate may be sent when it is made available. Candidates, who have been applying for graduate courses such as MS, MBA, etc., should submit transcripts from college/university they have undergone. These need to contain full details of subjects, credits scored and other information of any diplomas and online programs. These transcripts need to be signed, sealed in an envelope and attested across the seal by the registrar of the university and certain schools may require more than a copy of transcripts.


Statement of purpose (SOP) and essays

Spending enough time to prepare a good professionally written SOP and personal essays has a lot of implication in the evaluation both from admission and financial assistance standpoint for an applicant. It does provide substantial impression on the assessment of the applicant. Since the candidate has no chance of going through a personal interview, the university admissions committee would like to have personal assessment.

The SOP should exhibit motivational aspects of the applicant in his/her life at this point in time. It must project true picture of oneself and hence to be honest. Past achievements academically, extra curricular, social contributions, sports and passions and goals/ambitions in his/her life, career choice in future, area of specification and course relevance to long-term goals are to be earmarked in the SOP. The motivating factor to choose the university to pursue the program is to be mentioned too. The statement of purpose should be presented in a good flow within the prescribed word limit and ought to be in good language of English. The SOP must reveal great zeal, well-disposed and tone of confidence. To prepare an SOP and essays with professional touch, there have been many Essay Editing Services available on the internet to assist in this regard.

On completing all prerequisites to apply for studying abroad the applicant is to verify thoroughly the application checklist of the respective university through their web site. To report test scores to the concerned Schools through the Test Center or to send soft copy or hard copy along with filled-in application forms would be the concluding step. Then the complete set of documents for application along with the filled-in application forms have been ready for dispatching through surface (air) mail to the universities.

In regard to admission process, in general, the universities would try to respond in more than four to six weeks of duration. Upon processing the application of the candidate, the acceptance information following admission letter would be issued. In USA, admission letter is other wise known as I-20, offer letter in UK and so on. Once received admission letter/offer letter if satisfied with information on study program and assistantship, date of reporting for admission to the universities is to be sent to them with prior notification. This will help the applicant to make avail the accommodation facilities cost-effectively well in advance if provided by the university.

Study Abroad Consultancies can be helpful for students who have difficulty in processing the admission and visa applications.


Concluding step

In the quotes of Mr. Barack Obama, the President of the United States of America, "Simple exchanges can break down walls between us, for when people come together and speak to one another and share a common experience then their common humanity is revealed." Education across the sea opens a new window to the world pivoting around oneness of humankind and to bring those fantastic benefits of a study abroad experience.

Congratulations on stepping into a new horizon and the best of all to have a wonderful experience of life!