What can I do with overripe bananas?

Since bananas ripen so fast you may often find yourself with a bunch of overripe bananas that no one wants to eat. Don't throw the fruits away. Turn overripe bananas into delicious snacks and breakfast food by following these simple recipes.


Bananas have a nasty way of ripening together, all at once. You buy a bunch of dozen bananas, and realize they are not ready to eat yet; you let them sit for 24 hours and before you know they start turning brown and black. What do you do? While you may be tempted to toss them in the bin, don't. There are a number of ways to put overripe bananas to use.

You can always use them in a face pack. Add an egg and ½ tsp honey to a mashed banana and spread it over your face. Wash off after ½ hour for clear and baby soft skin. The minerals and vitamins in the ingredients add a natural glow to the skin.

You can also combine 2-3 overripe mashed bananas with 2 tsp olive oil and 2 egg yolks and use it as a hair pack. Leave on for 2-3 hours. The nutrients in the oil, egg and bananas will leave your hair manageable, lustrous and soft.

But, what if you want to eat the fruit? Worry not, for there are some easy to cook recipes that you can try. They are both delicious and nutritious.


Fry bananas with some sugar for a yummy snack

If you have a craving for something sweet, try this awesome recipe. My family loves it. The ingredients you require for this dish are available in every home. I call it caramelized bananas.


Ingredients
4 overripe bananas


½ cup sugar, preferably brown sugar


1 tbsp cooking butter or oil


Big pinch cinnamon powder (optional)


3-4 tbsp orange juice
Method
Peel and slice the bananas length wise into two


Heat butter/oil in a non stick pan


Put the bananas on the pan, sliced side facing upwards


Sprinkle half the sugar, and orange juice on the slices and cook on low to medium heat until the sugar starts to change colour


Turn the bananas over sprinkle the balance sugar, orange juice and cinnamon powder and cook on low flame till the sugar darkens


Flip the bananas over. You will notice the sliced side has taken on a brown colour and caramelized nicely


Cook the other side of the banana so it gets a nice caramelized look


Remove on a plate and serve hot

Caramelized bananas can be eaten plain or served with a dollop of vanilla ice-cream. The caramelized sugar will soon harden, so eat it fast. Also don't let the sugar blacken while cooking, as it will turn bitter.


Can I make halwa with overripe bananas?

Sure, you can. The good thing about halwa is that you can make different types using a variety of ingredients. Trust me, banana halwa tastes as delicious as any other halwa that you have eaten, and is perfect for a nice wintry day.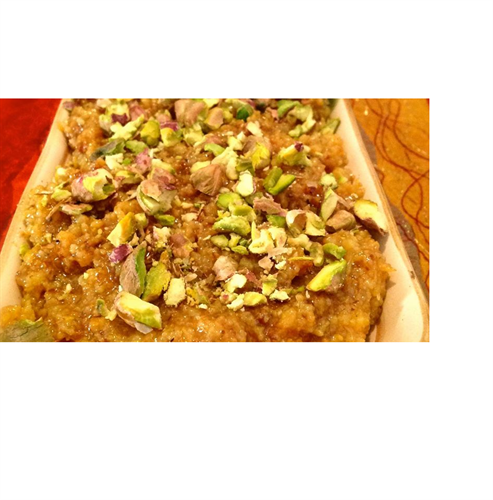 Ingredients
½ dozen overripe bananas mashed


Sugar 2 cups, preferably brown sugar or chinni ka burra


2 tbsp ghee


Slivered almonds and pistachios for garnishing
Method
Mash overripe bananas with a fork


Heat a heavy bottomed pan and transfer the bananas into it


Add the sugar and give it a good stir


When the sugar starts dissolving add the ghee


Keep stirring the mix to ensure it doesn't get caught


Cook until the ghee separates and the mix begins moving in a mass


Remove from fire and transfer into a serving dish


Garnish with chopped nuts and serve

Banana halwa is best enjoyed piping hot. This recipe can be tweaked and it is fine to use ripe bananas if you wish.


How to may pancakes using bananas?

Whenever I make pancakes I am transported back to my childhood. As the divine smell of pancakes wafts around my kitchen I picture myself as a child, dressed in my school uniform, eagerly waiting for my mother to serve delicious pancakes for breakfast. Here is my recipe of nutritious pancakes made from overripe bananas.


Ingredeints
1 cup maida


½ cup whole wheat flour


4tbsp oats soaked in 1cup milk


3 large overripe bananas


1 well beaten egg


1 tbsp coarsely pounded saunf


½ cup sugar


A pinch salt


½ tsp vanilla essence


Butter/oil


1 cup milk
Method
Mash bananas to a smooth paste


Pass all the flours so no lump remains and air gets incorporated into them


Beat an egg until frothy


Mix all the ingredients except butter/oil to form a thick batter of pouring consistency – slightly thicker then dosa batter


Heat a skillet and smear a little oil/butter on it


Spoon a ladle of the batter onto the skillet, and shape it into a circle, a little smaller than a saucer


Let it cook for a minute or 2 and dot the side facing outwards with a little oil/butter


Turn the pancake over when you see the side curling upwards


Flip and cook the other side

The pancake is done when it takes on a rich brown colour. You can make them as thick or as thin as you like. Thinner pancakes are more like crepes. You can serve them with maple syrup, chocolate sauce or honey. They can be enjoyed plain as well. Crepes can be served with a filling of finely chopped fruits and fresh cream.


Can I use overripe bananas for baking a cake?

Of course you can. Overripe bananas make delicious cakes. My favourite is the banana walnut cake that can be enjoyed warm or at room temperature. What's great about this recipe is that it is eggless. Could it get any better?


Ingredients
Maida ¾ cup


¼ cup whole wheat flour


3 overripe bananas


100 grams cooking butter


Sugar a little less than ½ a cup


Milkmaid ½ cup


1 level spoon baking powder


¾ tsp vanilla essence


1 cup chopped walnuts


4 tbsp fresh curd
Method
Pass all the dry ingredients through a sieve


Cream together butter and sugar till fluffy


Add milkmaid, vanilla essence and curd and mix again


Next fold in the flour and mashed banana to the mix, a little at a time


Drop in the walnuts, keep a few pieces aside for decorating the cake


Blend the batter together to make a homogenous mix


Grease a baking dish and pour the batter into it. Sprinkle the balance walnuts on top


Pre-heat the oven and bake for 25 -30mins at 180 degrees Celsius. Or bake in a microwave for 5 minutes at high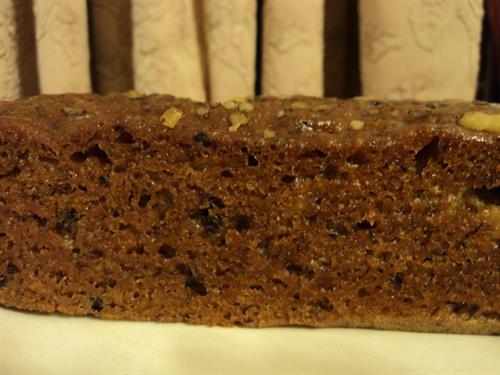 You can check if the cake is done by pushing a knife down the centre. If it comes out clean your cake is done; if not bake for another 5 minutes. If you are using the microwave let the cake stand in the microwave for 5 minutes before testing if it is done. In case it's not done, microwave for another minute.

The cake can be made with egg as well. Simply do away with the milkmaid and curd and replace it with 2 eggs. Increase the quantity of sugar to ¾ cup.


How about a bonda recipe using bananas!

By now you must know that I enjoy cooking. When I started experimenting with bananas I realize there is so much you can cook with this humble fruit. One fine day I put my culinary skills to test by making sweet bonda with discoloured and ripened bananas.


Ingredients
4-5 overripe bananas


Maida 1 cup


Sugar to taste


Desiccated coconut


Baking powder ¼ tsp


Oil
Method
Mash the bananas with a fork


Mix all the ingredients together, except the oil to form a smooth batter


Heat oil in a kadai and drop spoonfuls of batter into it


Fry bondas to a golden brown and serve

Do try these wholesome dishes, and stay tuned for some more delicious

recipes
.