Foods to eat to keep your skin looking young and healthy

Stop relying on beauty products to fight age. Include these easily available foods in your daily diet and fight signs of aging from within. There are added benefits of eating natural foods, as they are good for health as well.


There is no running away from aging. We age with each passing second; and it is right to say that the aging process begins the second we are born. Aging maybe as predictable as night following day; but it is in our hands to slow down the external signs of aging.

Telltale signs of aging include fine lines, wrinkles, crow's feet, dark spots, patchy skin, dullness, thinning of hair etc.

The external signs of aging are now reversible, thanks to advancement in technology and medical science. Cosmetic procedures that were until recently practised by the well-heeled have become accessible to the normal salaried class. Botox injections, tummy tucks, liposuction, going under the knife are common, but not without implications. There are side effects and there are expenses.

What if there is a way to delay the signs of aging; would that not be a welcome solution. The fact is that anti-aging formulae are available right in our kitchens. Nutrient rich foods can actually fight signs of aging and keep your skin looking young and healthy.

Here is what experts prescribe should be in your diet if you want to slow down the aging process –


Beta Carotene
This is one of the most powerful anti-oxidants known to science that can prevent the skin from aging rapidly. Beta Carotene is found in huge quantity in fruits like the apricot and vegetables such as carrots and pumpkin and squash. Include these veggies and fruits in your diet.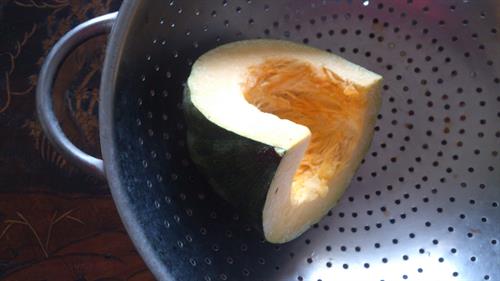 Try to include at least 2 servings of these beta carotene rich foods in your diet - cooked, raw or juiced. The antioxidant properties in these foods will delay signs of aging by encouraging regeneration of cells.


Essential Fats
If someone told you fats are not good for you, they don't know what they are talking about. The fact is essential fats are as important for the body as any other nutrient. You need essential oils for maintaining healthy hair and skin. Oils work at helping damaged tissue repair themselves and this can prevent signs of aging from showing up prematurely.


Don't load your food with any oil; instead consume healthy versions of it. Include Omega 3 fatty acids in your diet. These can be found in flax seeds, olive oil, walnuts and fish such as sardines, mackerel, salmon and salmon. Include these fatty foods in your diet for healthy hair and skin. Snack on walnuts and add a dash of olive oil and a sprinkle of flax seeds to your salad. Have oily fish at least twice a week.


Selenium
This is yet another effective anti oxidant that controls signs of aging by preventing free radicals from destroying cell membranes. With this happening, the signs of aging slow down.

Add grains, fish, meat, eggs, liver, mushrooms and garlic to your diet to get the most of this powerful anti oxidant. Say no to refined flour and turn to whole wheat/multi-grain flours and breads. Contrary to belief eggs are healthy, they provide more health benefits than they do harm. Have an egg a day.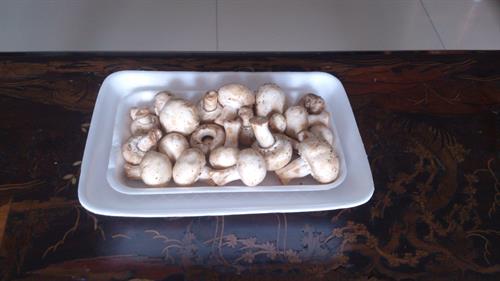 Vitamin E
There has been a lot written and discussed about Vitamin E as being the skin friendly vitamin. While this is a fat soluble vitamin it is also an anti oxidant that when ingested retards the aging of cells and nourishes tissues. This combination of effects reflects positively on the skin health. Formation of fine lines and age spots are delayed.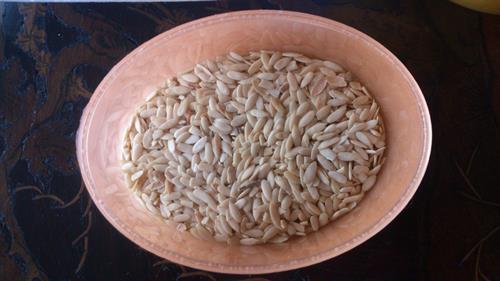 Foods rich in Vitamin E include almonds, sunflower seeds, vegetable oils and wheat germ. A diet rich in these foods will work miracles on your skin. Almonds make a good snack too, as do sunflower seeds.


Zinc
This mineral assists cell growth and repair and effectively reverses all indications of degeneration that cause age signs to appear. Consume products made from whole grain flour, onions and seafood, as these are the richest sources of zinc.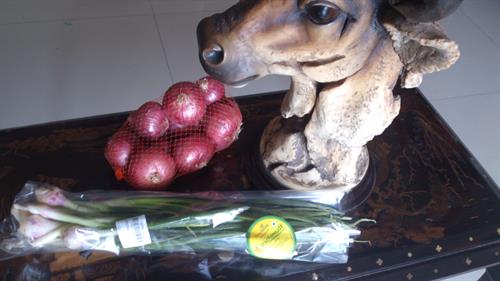 Vitamin C
This is one of the most celebrated vitamins when it comes to health. Vitamin C is renowned for its healing properties. Not only does it heal colds and help maintain overall health, it is also beneficial for the skin. It is an extremely strong antioxidant vital for collagen production. Collagen is what keeps the skin youthful by keeping it supple and elastic.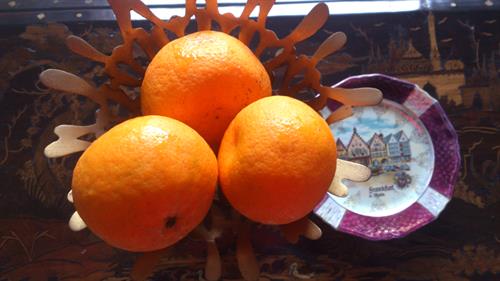 The Vitamin C in foods such as oranges, Indian gooseberry, kiwi, lemon, bell peppers and green chillies promotes production of elastin in cell walls which firms the skin and provides suppleness as well.

For younger looking skin change the way you eat. The foods suggested above will do more than just improve your skin. These foods will go a long way in improving your heart health; keep your cholesterol levels under control and help you manage weight. So, go ahead, take this short-cut to a younger you.

Note: All images are clicked by me at home and are my personal collection.