How to bid for SBI e-Auction of properties in India September 2015

Want to buy property in in India? Learn from this article how to participate in the upcoming SBI mega e-auction of residential and commercial properties in India. The SBI e-auction of property is 11th September, 2015.


It is not just Indian residents abut also non-resident Indians (NRIs) who are increasingly looking for affordable property in the country. It could be a flat or residential plot or plot for a warehouse or factory. Coming up this month is a superb opportunity for those looking to buy and invest in real estate in India: the State Bank of India (SBI) is organizing a mega e-auction of prime residential and commercial properties on 11th September, 2015. It is at such e-auctions that you can get a home or a commercial space at rates which would otherwise be a load on your finances. It may not be as inexpensive as a government lottery, but nevertheless the rates will be lesser than the existing market rates. What's more, loans will be made available for successful bidders, subject to eligibility requirements.

Offices, shops, residential apartments, factory buildings and other types of property in India will be up for auction. Bids have to be placed by buyers online on the specified date only.


What are the SBI e-auction benefits?
The full form of e-auction is electronic auction. People will put forth their proposals on the online platform, thereby bidding for the various properties on offer. If you are wondering why a bank will auction properties, well, the reason is generally foreclosure, meaning the property owner could not pay up the home loan availed of from the bank.

The SBI e-auction is a huge time saving process since a larger group of people can participate at one time directly in the auction process. The properties can also be sold quicker. Another benefit is that participants will get real-time information. All in all, the SBI e-auction will be a transparent process. The biggest beneficiaries are the buyers themselves as they can get property at a much lesser rate that that which prevails in the expensive real estate markets.




What to consider before bidding
It is always better to be safe than sorry is an oft-heard advice. This would apply too to bidding in the SBI e-auction! Sure, you know SBI is a reputed bank and you can expect it to have done a thorough job of checking the requisite documents. Nevertheless, here are some useful tips:

The first and most obvious thing to do is read the details of the property and the bid document. Why this is necessary is that you do need to know what where the property owner's unpaid dues to the bank. This could range from basics like the utility bill to the more important property tax. Remember that as the buyer, you are the one who will have to pay the unpaid dues.


Next, note how much you will need to pay as down payment right after a successful bid. 20% of the selling price? 25% of the selling price?


It is a good idea to keep ready all the requisite details (valid email ID, contact numbers and bank details for example) along with the requisite documents, such as photo ID proof, address proof, any requisite receipts (e.g. for EMD if required), etc.


It is not at all a bad idea to consult an expert property lawyer before you actually bid, especially if you are a first-timer at e-auctions.
Locations of properties available for bidding
The properties which will be offered to bidders at the SBI e-auction are located in the following cities of India:

Ahmedabad


Aurangabad


Bengaluru


Bharuch


Bhavnagar


Bhilai


Bhopal


Bhuj


Burdwan


Chandigarh


Chandrapur


Chennai


Coimbatore


Delhi


Dhanbad


Hyderabad


Himachal Pradesh


Hoshiarpur


Indore


Jalandhar


Kannur


Kanpur


Karaikal


Kolkata


Kolhapur


Kollam


Kottayam


Lucknow


Ludhiana


Mumbai


Madurai


Mysore


Nagpur


Navi Mumbai


Patna


Pune


Pallakad


Pallayamkottai


Puddukottai


Pune


Raigad


Raipur


Rajkot


Salem


Thane


Thiruvananthapuram


Tiruchirappalli


Tiruppur


Vadodara


Visakhapatnam
Bidding requirements
Net connectivity: Minimum 256kbps internet connection.


Browser: IE 9 (32-bit Browser only) and above, Firefox (13+), Chrome (20+).


OS: Windows XP SP3/Vista/Windows 7 and above, with administrative rights.


You must have a valid digital certificate with e-auction login ID and password.


You must communicate from your registered email ID when corresponding with SBI.
How to participate in the bid process
Those interested in participating in the SBI e-auction process can do so only at the official website.

Bid at https://sbi.auctiontiger.net on 11th September, 2015 and you can check also at: https://www.bankeauctions.com/NAuthentication/SBIEventList.aspx

Bidding process details and the helpline contact number is: 079-40230801-34 or 0120-4888888

Important Websites for details of the properties for the e-auction:

https://sbi.auctiontiger.net/EPROC/


www.sbiauctions.magicbricks.com
E-auction app for Android phones
For Android smartphone users, the AuctionTiger mobile app will be very useful. You can instantly check out the auction notice, download the requisite document & submit your bid in the auctions listed at AuctionTiger.net. Subsequently, you can know the results of the auction. You simply need to install the app and register.

You can install the e-auction App from: https://play.google.com/store/apps/details?id=com.etl.eprocmobapp.auctiontiger&hl=en


Details of the app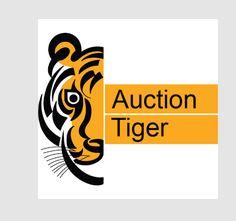 [Image source: https://play.google.com/store/]
Size: 980k


Current Version: 1.2


Requires: Android 2.2 and up


Developer: Procurement Tiger,
e-Procurement Technologies Limited
B 704-705, Wall Street 2,
Near Orient Club, Opp. Gujarat College,
Ellisbridge, Ahmedabad-380006,
Gujarat,
India

For any help with installing the app contact: app@auctiontiger.net