Kittur Rani Channamma Residential Sainik School for Girls, Karnataka

Are you looking for admissions at Kittur Rani Channamma Residential Sainik School for Girls, Karnataka? This article portrays eligibility, how to appear for entrance test, infrastructure facility, code of conduct for parents and girl students


Kittur Rani Channamma Residential Sainik School for Girls situated at Kittur of Bailhongal Taluk in the State of Karnataka.

The school is one of the prestigious residential school not only in Karnataka but in the country as well, since its inception the school is stressing to give importance to allround development of girl children in terms of academic and curricular activities.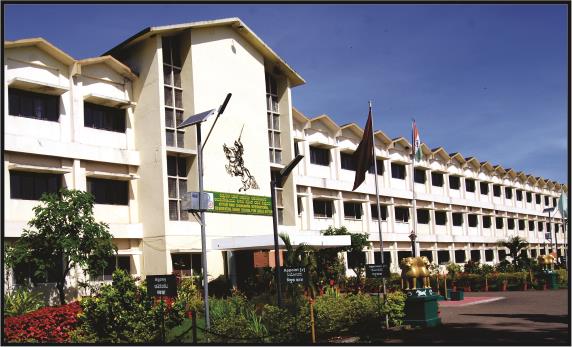 How to reach Kittur Rani Channamma Residential Sainik School for Girls

School is 2 Kms from NH4 which is half way between Dharwad and Belgaum, school situated on the hill top 780 metres above sea level with total area of the campus spreads over 200 acres


Infrastructure

School equipped with state of the art Physics, Chemistry, Biology and Computer Science laboratories which allows 30 students per batch with guidance from highly qualified staff

School's Library facility is one of the kind with e-library facility in line with Saginaw valley state university, Michigan, USA, library comprising of books and journals comprising of diversified interests

As an entertainment factor regular Kannada, Hindi and English movies arranged at auditorium



School is known to conduct competitive examinations like National Talent Search Examination of National Council of Educational Research and Training, by Center for Human Resource Development, Karnataka talent search examination and Indian Public School Certificate

For the sake of students the school facilitates with an consumer co-operative society which supplies stationery, cosmetics, toiletries and eatables to the girl students

School makes every attempt to make girls feel free by providing the below mentioned infrastructure facilities.

School campus have 10 dormitories which can easily accommodate 1000 girl students easily, each dormitory includes dormitory in-charge, house teacher and dedicated warden
School have a 15 bedded equipped medical inspection rooms, school doctor is the head of the unit

Common dining hall is the specialty of the school which can accommodate vegetarian foods

Kanthi Rangamandira is an auditorium in the campus which can accommodate 800 girl students comfortably also they have open auditorium

Conducting sports events periodically is an integral part of the school programme, yearly basis school allows girl students to participate in State, District, Taluk level sports competitions


How to get admission at Kittur Rani Channamma Residential Sainik School for Girls

It is not an ordinary task to get the admission unless the girl child and parents determined to prepare the children to appear for admission processes which starts from written examination.

Those who wish to admit their girl child to Kittur Rani Channamma Residential Sainik School for Girls required to undertake written examination to be held on in the month of January every year which needs an advance application from the parents somewhere in the month of September or October in the previous year.




Admission process at Kittur Rani Channamma Residential Sainik School for Girls

Candidates required to undertake the entrance examination in the month of January every year for the admission in the same calendar year.

A candidate is allowed to undertake admission test only once repeated attempts are not allowed.


Eligibility for entrance examination

Candidates who are above the age of 10 years and not above the age of 12 years as on first of June of the same calendar year and who are appearing for Class Vth examination in the same year are only eligible to undertake entrance examination for Class VI.

Entrance examination is of 200 marks spread over:

Language Efficiency test in English and Kannada for 25 marks for a duration of 2 hours

General Mathematics for 75 marks for which candidate is allowed to attempt either in Kannada or in English as medium of examination

Mental ability test or IQ Test is for 75 marks candidates have an option to attempt the questions either in Kannada or in English

Mandatory Physical Standards of aspiring candidates
Apart from qualifying in the above mentioned aspects in the entrance examination a candidate required to possess certain physical standards as mentioned below.

A girl student aspirant in the age group of 10-11 years must possess 128 cms of height and must weigh not less than 25 Kgs.

Whereas a girl student aspirant in the age group of 11-12 must weigh 28 Kgs with a height of not less than 130 cms

Those girl candidates who qualify in the entrance examination eligible to opt either one among Kittur, Bangalore, Vijayapur, Kalburgi, Davanagere, Shimoga as one of the centre for medical examination
Mode of conducting physical fitness test, interview and medical examinations

It is mandatory to get qualify in the entrance examination to appear for further qualifying processes like physical fitness test.

Medical fitness test will conducted as per the merit list and such candidates will be informed well in advance to appear for medical fitness test at the place which candidate preferred earlier.

Medical fitness test comprising of running for one kilometer, standing broad jump and vertical jump all the processes in the medical fitness test conducted under the supervision of Medical Board consisting of Civil Doctors.

Candidates should note that candidates called for medical fitness test is not on par to the seats available it will more than the seats available hence qualifying in the entrance examination and medical fitness test does not confine the guaranty of admission.


Scholarships

Candidates who are domiciles of Karnataka are eligible for Scholarship for Class VI only, a merit list will be prepared of the candidates who will be awarded scholarships against the seats vacated by girls those who complete XII Class or for any other reason, hence those who all attempt for scholarship are not entitle for scholarships.


Features

Kittur Rani Channamma Residential Sainik School for Girls is running the school in line with Military schools.

Being Central Board of Secondary Education affiliated school stresses more importance to Science stream with English medium hence all scholarship holders obliged to take JEE or AIPMT or CET for professional courses like Engineering, Medical etc.

Also Check Out: Reputed Boarding Schools in India


School faculty

For the school Principal is the Chief Executive and also an academic head, teaching faculty are highly qualified in line with CBSE guidelines, the school have adequate faculty to cater to the students

School has two academic blocks for High School and for Pre University with well spacious ventilated halls

School have fully equipped Computer laboratory the main aim is to equip the students for professional courses like CET etc.

School is planning to educate the students to prepare for CET


Code of conduct to be followed by parents
Being a strict residential school for girls the School have certain code of conduct to be followed by parents or guardians
Only legal parents or guardians as per law are eligible to visit the school

Apart from vacations student may go on leave only under medical treatments or medical emergencies, hence parents are limited approval of attending their girl child

In case of medical treatment or medical emergency parents are bound to produce all the medical documents in original to the school authorities

All parents and guardians are permitted to visit their child on every second Sunday between 09.00 am to 04.00 pm, the time includes parents visiting class teacher, Warden, House Teacher, Head Master or Head Mistress, Director the meeting time should be utilized fruitfully and effectively, parents are expected to keep the campus clean, relatives, friends are not allowed to visit the girl at any time due to safety, security, health and hygienic aspects, anyhow only two persons are allowed to visit the child including grandparents or relatives or friends

Parents are restricted to furnish any eatables brought from outside to the girl child

Other aspects includes parking of vehicles at the fixed places, disallowing parents to carry valuables like mobile phones or other electronic gadgets inside the campus

Girl student aspirants, parents, guardians should note that leave will not be granted on girl students requests, leave request should be made by parents or guardians with valid and authentic records

Code of conduct for girl students
Morning Prayer is mandatory apart from prayers before sleep

Taking bath every day is mandatory and also after physical workouts

Girl students may visit any places within the campus with proper dress or in uniforms only

Developing clean thoughts, wearing clean dress, meeting VIP's on certain occasions is expected

Parents who wish to enroll their girl child to Kittur Rani Channamma Residential Sainik School for Girls may contact at:
Kittur Rani Channamma Residential School for Girls
Kittur – 591115
Bailhongal, Dist: Belgaum,
Karnataka.India
http://www.kittursainikschool.org
principal@kittursainikschool.org
+91-8288234601