How to get Education Loan for Higher Education in Foreign Universities

Find the perfect educational loan or scholarship for your higher studies abroad after careful research, and take one step closer to the career of your dreams. Here is some current information on some of the best loans and scholarships available to Indian students proposing to study in a foreign university.


More and more students are applying for courses in foreign universities. The costs of studying abroad has also been rising, leading to more student loan and scholarship applications. At the same time in order to help with funding higher education at a foreign university, there are more Indian and foreign government grants and scholarships available. There are scholarships for international students available in many countries.

Even if you manage to score a scholarship, it may not cover all your expenses. In that case, you may need to turn to an education loan to make up the remaining expenses. Education loans can seem a frightening prospect, but it need not be complicated. Just make sure to research your loan options carefully in the period after you have submitted all your SOPs and applications, and are anxiously waiting for an acceptance letter.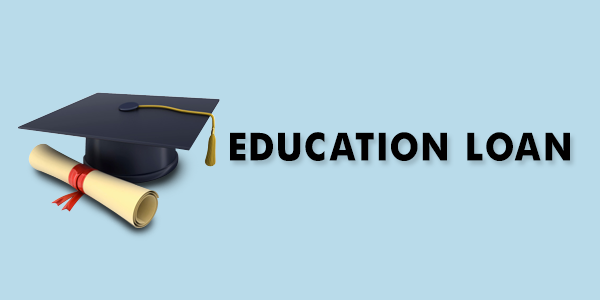 General Information about Education Loans

There are a few important things to keep in mind about education loans.
You need a co-applicant in most cases. This co-signer can be a parent, a spouse or a sibling. The co-signer essentially signs the application, agreeing to pay the loan in your place if you should fail to do so.
If your loan exceeds 7.5 lakhs, you may need to offer a collateral. This can be some documents of property in your name or an LIC policy, which will have to be offered to the bank.
Each bank or lender has criteria on the basis of which they offer loans. Some banks, for instance, only offer loans for technical courses. They also tend to prefer long-term loans for premier institutions. Short-term courses such as English language courses or vocational courses at Australian TAFE universities are also typically not offered.
You have to pay a sum of margin money to banks for loans exceeding 4 lakhs. This is typically around 15% of the loan amount.
The loan is typically paid out by the bank directly to the educational institution and/or book or equipment vendors and suppliers.
Education loans typically cover tuition fees, one-way/two-way travel expenses, cost of purchase of books, instruments, equipment, uniforms etc., examination, hostel, library charges, costs of study tours, project work, exchange programs, caution money, refundable charges etc.
Where to Apply
There are many public and private sector banks that offer student loans to study abroad. Compare the terms of each bank before zeroing in on one. Note that interest rates are floating rates, changed frequently by banks based on the MCLR or BPLR rates. Currently, these are some of the terms that banks are offering, based on the latest interest rates:
Axis Bank is offering up to 20 lakhs at an annual rate of interest of about 15% to 17.50%.
Credila (via HDFC Bank) offers loans up to 20 lakhs as well as tax benefits under Sec 80-E of the Income Tax Act. Interest rates are calculated based on the Benchmark Lending Rate of 12.10% annually.
Bank of Baroda's Scholar loan scheme for technical or professional studies abroad offers up to 20 lakhs at 9.9% to 12.15%.
ICICI Bank offers up to 20 lakhs at 11%.
Canara Bank offers up to 20 lakhs at 15% per annum for loans above 4 lakhs. Loans less than that are interest-free.
Also check out loans offered by SBI, Indian Overseas Bank, Karur Vysya Bank, IndusInd Bank and others. Note that many of these banks have special rates and concessions for female students aspiring to study abroad.

Keep all your documents – educational, address proof, KYC documents, acceptance letter, details of co-signer etc., as you need to submit them along with the loan application for overseas education. Fill up the loan application forms (online or offline) and wait for the bank to process your application. Carefully go through the agreement's fine print before you finally sign it.

Your overseas education loan will have a holiday period after which you can begin to pay your EMIs. This period can be the duration of your course or up till the time you find employment. The start of your repayment period varies from bank to bank. For instance, Axis Bank requires repayment a month after finding employment or six months after the course is completed, whichever is earlier.

Maximum repayment periods also vary from lender to lender. Axis Bank, for instance, requires full repayment in 5 to 7 years after you begin your repayment.


Scholarships for overseas education

Scholarships are the first choice of most students looking for foreign education funding. There are many government-sponsored and university sponsored scholarships available for Indian students. These may be partial or 100% scholarships. There are too many to list here, but the following are some options:
Dr Manmohan Singh Scholarships
Commonwealth Scholarship and Fellowship
Inlaks Scholarship
Hornby Scholarship to study in the UK
Tata Scholarship for Cornell University
USIEF Fulbright-Nehru Fellowships
Each scholarship has certain eligibility criteria. Visit individual websites to find out the eligibility and other details regarding the scholarship coverage etc.