How to plan for doing MS in US universities while studying in B.Tech.

Do you wish to do MS in US universities after completing your B.Tech.? Do you know how to plan and prepare for your higher studies in US? Read this article to know about systematic planning and preparations.


Introduction
Admission in an US university is a long drawn process. Generally it is said that the planning and preparations should be started at least 18 months to 24 months before commencement of the academic session of the intended course in US. However, in case preparation is started for admission in MS course right after joining B.Tech. course, the aspirant will get full 4 years time for proper planning and preparations. As a matter of fact the start of the B.Tech course in India should trigger on the process for admission to MS course in US after completing B.Tech. In India.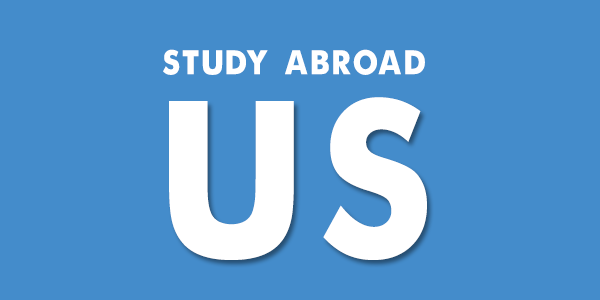 Components of preparations
Preparation for pursuing higher studies in US generally involve following components -
Mental orientation - The students have to first of all prepare themselves mentally to leave their parents and country at least for few years in the overall interest of betterment of all concerned. The possibility of not being able to come back later should also be not forgotten. Few students become unable to cope up with the stresses caused after reaching US and they have to unfortunately abandon their plan and come back to India.
Developing English language Skills - Though most of the Indian students who study in reputed English medium public schools, find little or no difficulty, but all other students have to learn, improve and polish their English language skills in all domains i.e. reading, writing, listening and speaking capabilities.
Preparation for GRE - Graduate Record Examination (GRE) scores are used by US universities for taking admission decisions and also financial aid decisions. Verbal reasoning, quantitative reasoning and analytical writing skills are tested in GRE . GRE score can be said to be the main factor to influence the overall outcome.
Research - Through research about US education system, US universities, shortlisting and selecting universities and courses/programs etc. is imperative for overall positive results. It is a very time consuming process. It is advisable that the students should themselves carry out such research as a part of their preparation process.
Academic Calendar
The US universities organizes classes/courses in semesters. The general associated terms are as follows -
Fall semester - Middle/end of August to beginning/middle of December.
Spring semester - Middle of January to beginning of May.
Summer semester - Middle/end of May to beginning of August.
Most of the Indian students plan for taking admission in the Fall semester which most commonly begins in the month August. However the students are required to reach university at least one or two weeks before start of the session for getting settled and attending orientation sessions. With adequate planning it is possible that immediately after completion of the B.Tech. course in India in the month of April/May, the students are able to join MS program, beginning in the Fall semester of the same year after about two months only without wasting any time.

Preparations (B.Tech. Ist Year - Semester-I & II)
For improving English for GRE, the students should start reading leading online US English news papers and novels/literature of famous US authors and other contents of interest written in American English on internet resources.
For improving English listening skills for TOEFL, the students should start watching American news channels, movies and other television shows of interest.
Preparations (B.Tech. IInd Year - Semester-I & II)
Study GRE website - https://www.ets.org/gre. Download free POWERPREP software to get an overview of each section of the GRE.
Assess where you stand by taking free practice tests.
Start preparation for GRE accordingly. Buy GRE books and other related materials.
Devote at least 1 hour daily for serious preparation for GRE.
During summer holidays in May-June, invigorate preparation for GRE by devoting at least 2 or more hours daily.
Study TOEFL website - http://www.ets.org/toefl
Buy TOEFL books and other related material. Start preparation for TOEFL by devoting at least 1 hour daily during summer vacations.
Preparations (B.Tech. IIIrd Year - Semester-I)
Study Passport website - http://www.passportindia.gov.in/.
Submit application for passport yourself.
Start visiting websites of US universities to understand their systems.
Take sample test of GRE. Check the scores. Work out on the weaknesses noticed. Continue preparations by devoting at least 1 hour daily.
By January-February, the Passport should be in hand.
Book for GRE and TOEFL test dates say in the second and fourth weeks of the June.
Preparations (B.Tech. IIIrd Year - Semester-II)
Continue GRE preparations, take sample GRE tests and previous GRE tests.
Practice online TOEFL tests and previous TOEFL tests.
Consult with mentors, seniors and professors.
Interact with students already studying in US universities.
Continue visiting US universities websites regularly. Conduct exhaustive research about various types of courses available including newly introduced courses and inter-disciplinary/multi-disciplinary courses. Spend some time daily on regular basis.
Communicate with Indian Students Associations of some major US universities.
Preparations (B.Tech. IIIrd Year - Summer vacations)
Intensive preparation and practice tests for GRE. Appear in GRE.
Intensive preparation and practice tests for TOEFL. Appear in TOEFL.
Preparations (B.Tech. IVth Year - Semester-I)
Shortlist and finalize university list with identification of specific courses.
Prepare notes on application procedures and deadlines of application submission. Make list of documents required.
Contact and request professors for submitting LOR online later when requird.
Draft resume and SOP.
Find out the procedure of obtaining transcripts.
Contact banks for bank statements.
Preparation of 'Affidavit of Support'.
Credit card for payment of application fee in US dollars.
Submit online applications as per deadlines, pay necessary application fee and ship the documents preferably through reputed courier companies like DHL etc.
Submit applications for financial aids/scholarships also.
Preparations (B.Tech. IVth Year - Semester-II)
Follow up with the graduate schools.
Follow up with financial aid/scholarship committees.
Follow up with the concerned schools/academic departments.
Receipt of Form I-20 from schools which admissions granted.
Preparations (B.Tech. IVth Year - Summer vacations)
Finalize only one school in case more than one Form I-20 are received on being admitted by more than one schools.
Study the website of US Embassy - http://newdelhi.usembassy.gov/ to thoroughly study visa application process.
Submit US visa application and take visa appointment.
Preparations for visa interview including necessary documentation.
After obtaining visa in hand, book air tickets to US.
Interact with the students association of the particular university where going to attend. Clear doubts, if any and seek guidance of the senior students.
Communicate with the admissions office, academic department and academic advisors.
After receipt of visa, admission process is concluded.
There is no caste based reservations in the US universities in the admission process.
Important Points
It may be noted that since due preparations are to be carried out for B.Tech. related studies also simultaneously, practically there will be no scope for pursuing any other hobby or indulging in any social activity.
Under guidance of experienced and genuine well wishers/mentor (who don't charge any fee), the students should carry out research work on their own regarding admission process.
Studies of B.Tech course should not be neglected on the pretext of doing preparation of MS. Instead more hard work should be done to achieve top scores/position/rank/grade, which is likely to help in admission in US universities.
Students may get admission in more than one schools. All such schools will send Form I-20. However only one school has to be finalized and I-20 sent by the same school has to be used in Visa application process.
The admission process culminates only on receipt to US student visa. In case due to any reason whatsoever, unfortunately US student visa is denied, then the whole process become infructuous.
It is advisable to work silently without broadcasting minute to minute commentary to the friends and relatives. Only parents, responsible siblings and exceptional friends may be kept informed about the development as and when required.
There are much more chances of getting fellowships in integrated MS-Ph.D. courses.
It is advisable to submit applications preferably in 8 to 10 universities which should be a mix of 2-3 higher ranking, 2-3 mid- ranking and 2-3 safe universities.
Conclusion
Full focus and dogged determination and consistent hard work spread over several years is required for smooth functioning in the admission process in the US universities. However the admission process is very systematic and transparent. It is recommended that instead of depending on consultants who charge hefty fee , most of work should be carried out by the students themselves as it enables them to learn also. After all after reaching their dream US university, they have to do all of their work on themselves only.